Choy Sum (Asian Greens) with Garlic Sauce
Four ingredients and 5 minutes is all you need to make this Chinese classic.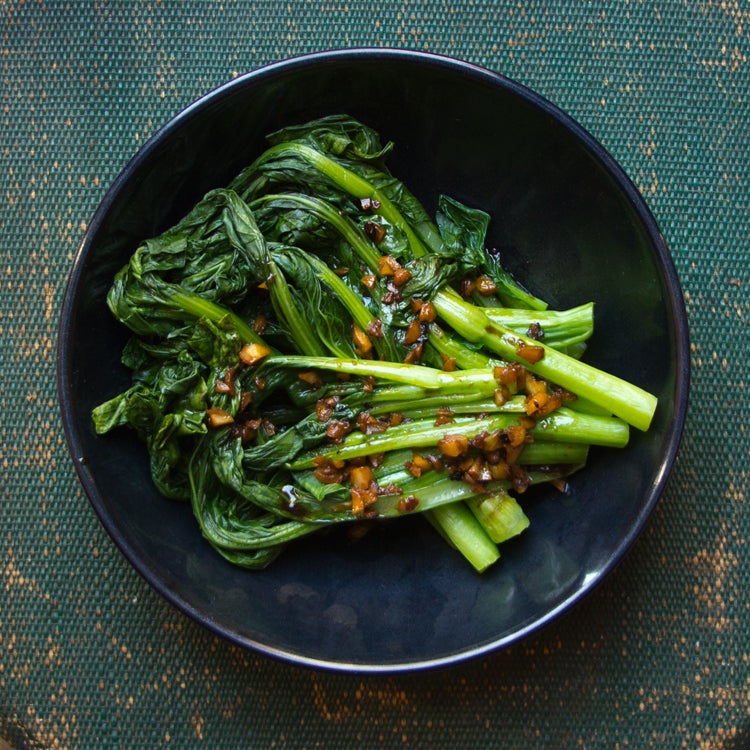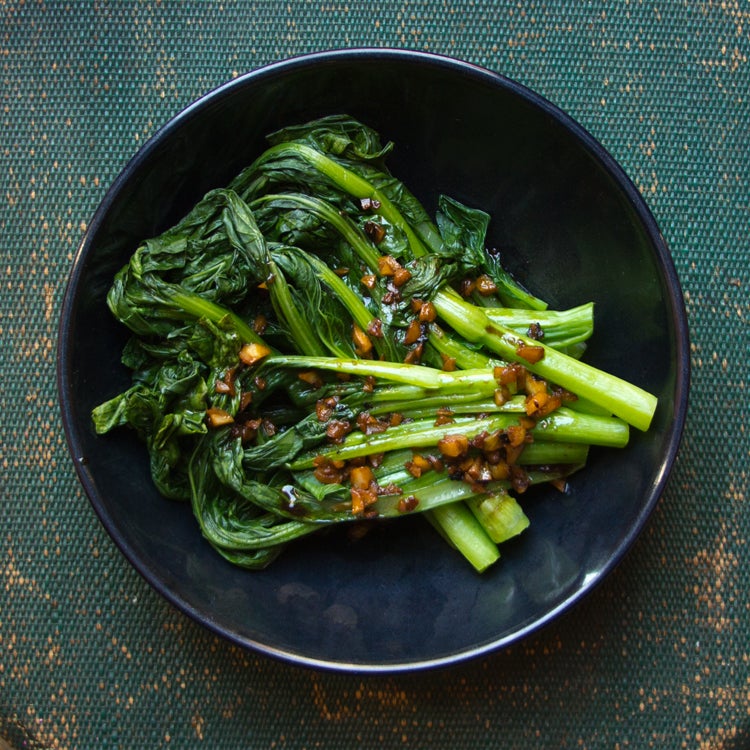 The slightly bitter stems of choy sum are more tender than the leaves, although all parts of the vegetable, even the tiny yellow flowers, are edible. Thick stems should be trimmed and peeled, then blanched. If you can't find choy sum, other leafy asian greens like whole baby bok choy makes a fine substitute. If you're looking for more quick stir-fries, find our 27 favorites here.
Yield: serves 4
Time: 5 minutes
Ingredients
1½ lb. choy sum, ends trimmed
1 Tbsp. peanut oil
2 Tbsp. coarsely chopped garlic
2 Tbsp. soy sauce
Instructions
Bring a pot of lightly salted water to a boil. Blanch the greens until just tender, about 1 minute. Drain the greens and set aside.
Heat the oil in a wok or a skillet over medium-high. Add the garlic and cook until lightly browned, 1–2 minutes. Add the soy sauce and 1 tablespoon of water; cook for 1 minute. Pour the garlic sauce over the greens and serve warm.
Sure, ordering in for Chinese takeout is easy—you call into your favorite restaurant, pick out your go-to starters, stir-fries, and noodles, and then camp out in front of the TV with those little foldable cartons. But did you know that some of those Chinese takeout classics can be even quicker to make at home?