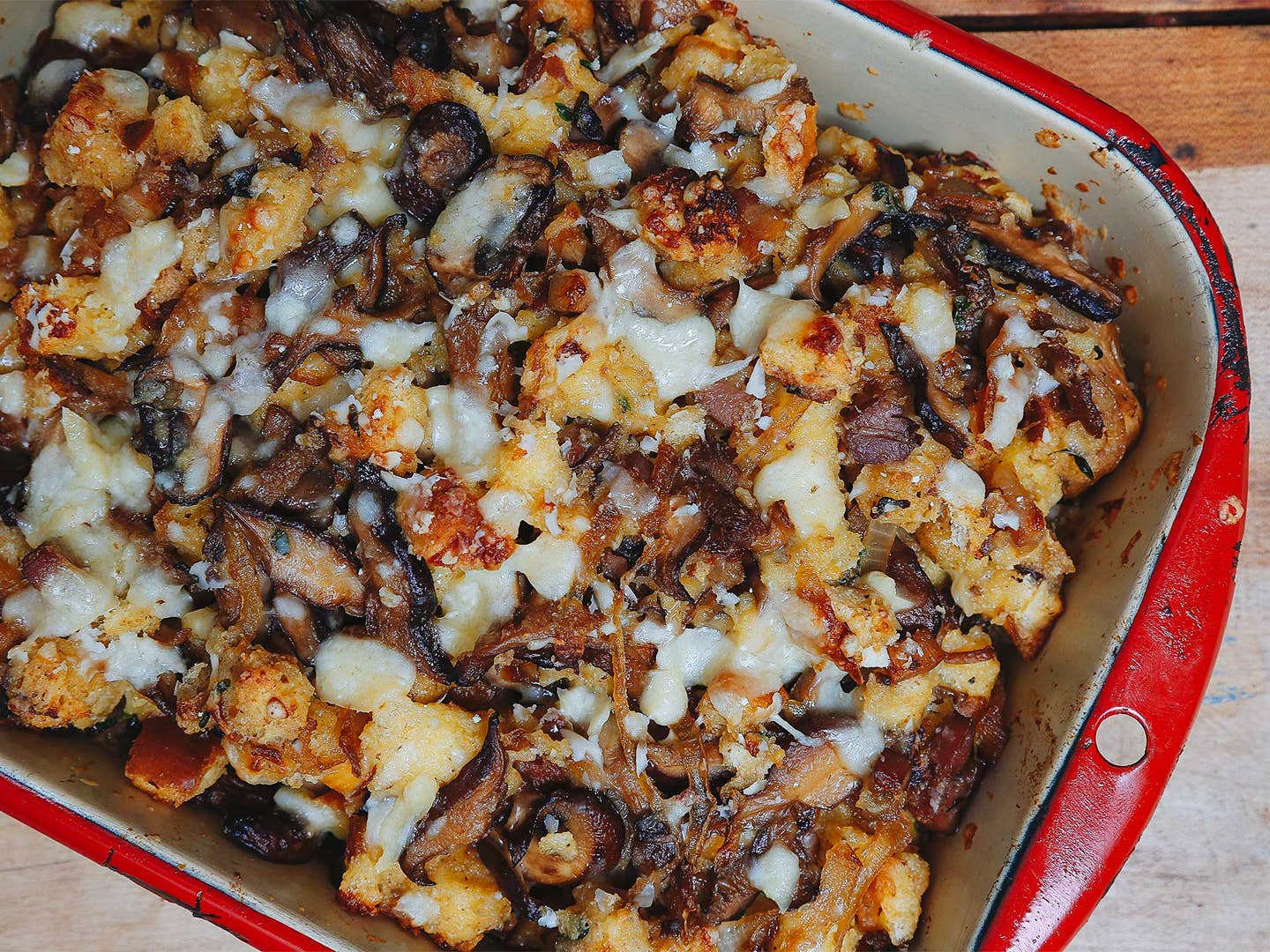 Recipes
Carb-Load With This Cheesy Mushroom and Pancetta Bread Pudding
All hail the great American casserole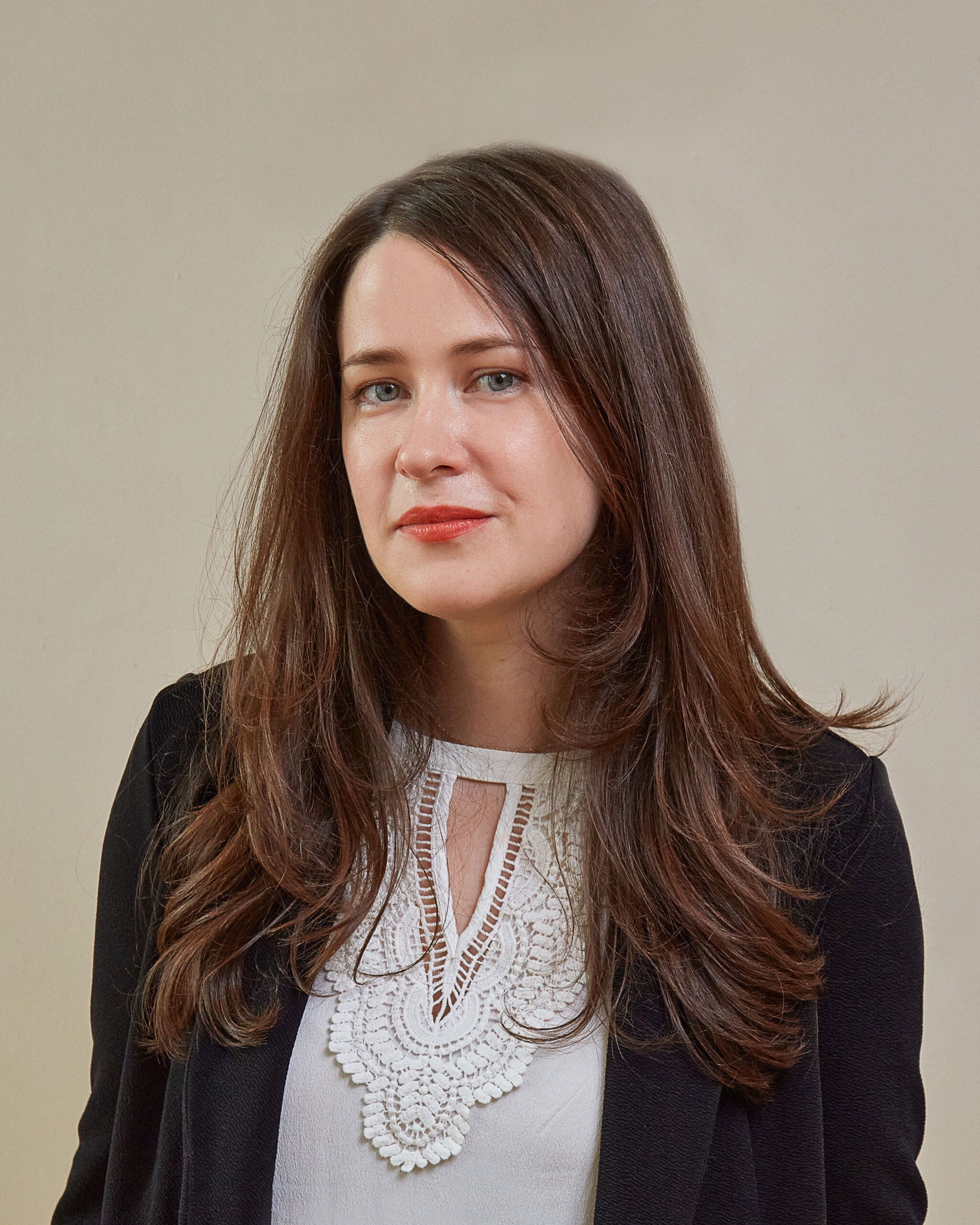 ---
Does anyone actually dislike canned cream of mushroom soup? Sure, it's the epitome of American convenience food: over-processed and loaded with dairy and gluten and salt. But if we have learned anything from the culinary sins of our grandparents, it is that, for God's sake, dairy and gluten and salt make everything taste great.
This savory side dish is an homage to midcentury America's cream of mushroom casseroles. We updated the old classic with four of our favorite umami-rich foods—caramelized onions, salty cured pork, stinky-sweet Gruyère, and wild mushrooms —which are all then folded into a mixture of fluffy white bread and a custard of eggs and cream.
We nixed the green beans, mainly in favor of more bread and cheese, and we alleviated our guilt over this decision with the fact that nothing came out of a can. To take it one step further, we used our own fluffy white bread; this recipe is an excellent way to use up leftover not-too-crusty bread.
Our recipe is intended to be a drier bread pudding, so don't be alarmed that it doesn't seem especially "puddingy"; it uses just enough custard to hold the whole thing together and to keep the components moist without encasing them in a stodgy batter. Think eggy stuffing or hash rather than frittata. Actually, you can just think of it as casserole turned up to 11.