Recipes
Cheesy Mushroom and Pancetta Bread Pudding
Serves

serves 4-6 people

Cook

1 hour 35 minutes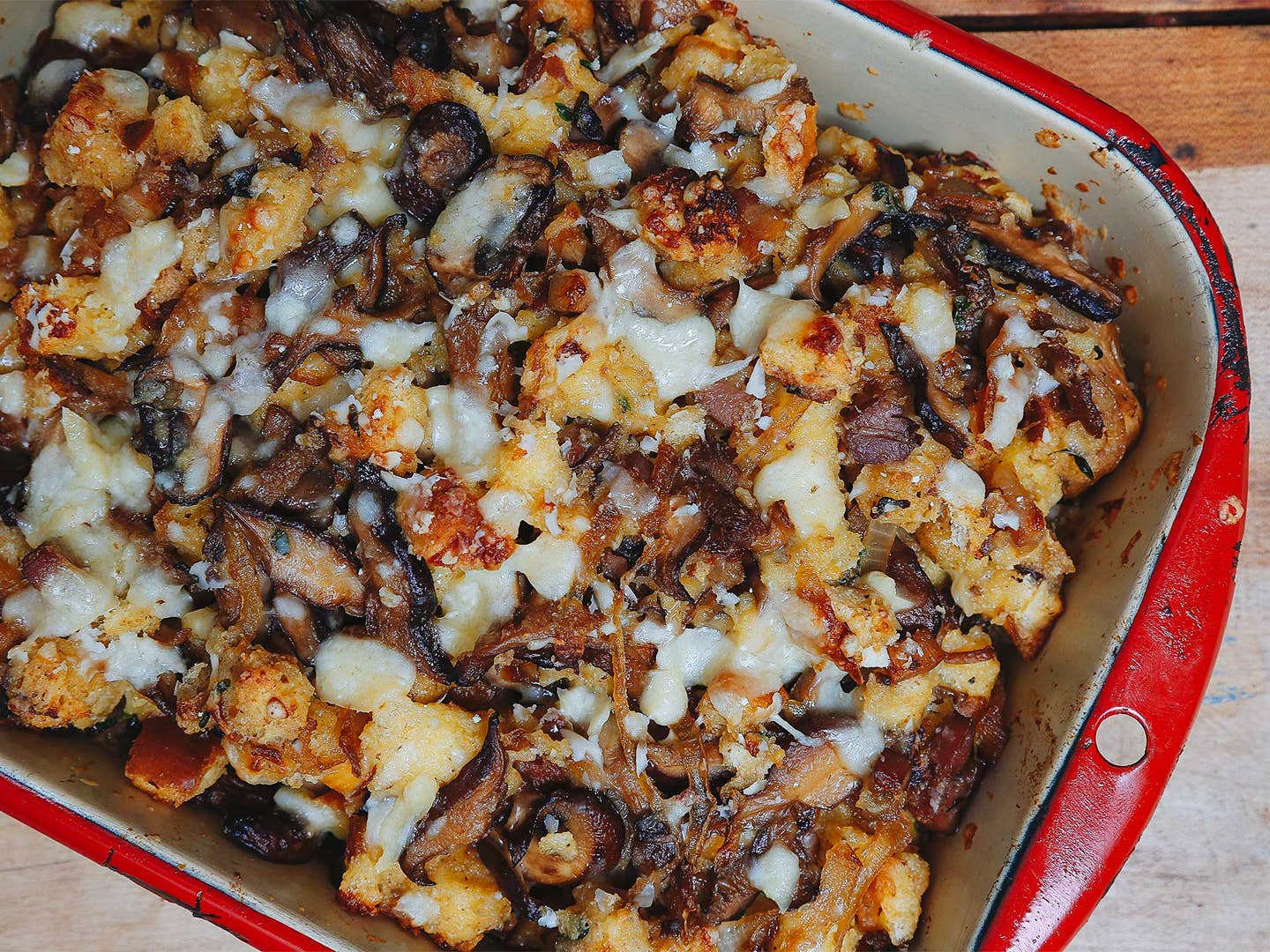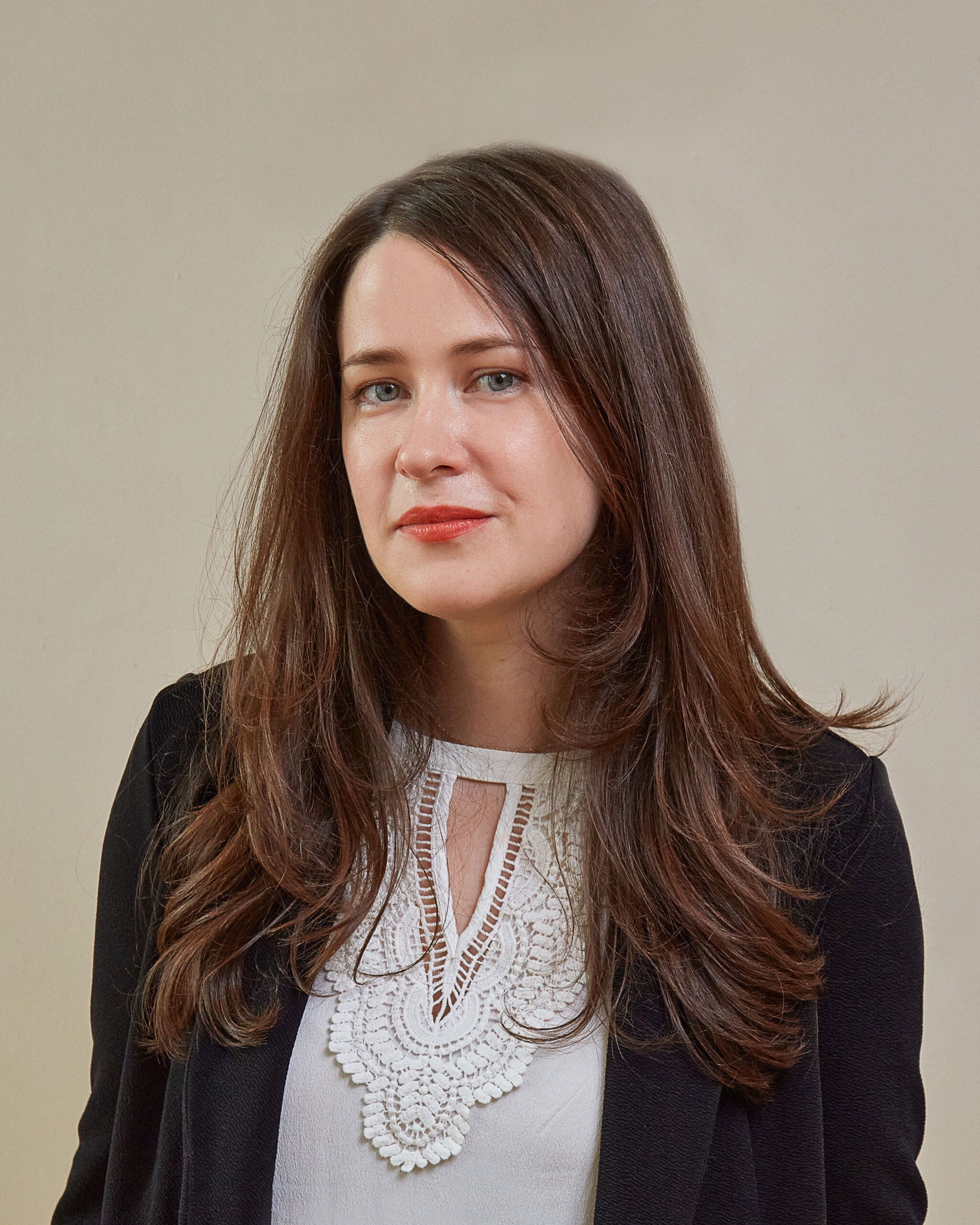 ---
Caramelized onions and mushrooms, a pinch of cayenne, and tangy crème fraiche turn this pillowy white bread pudding savory. It makes a delightful brunch, lunch, or dinner with a lightly dressed green salad on the side. For best results, use this homemade white bread.
Ingredients
3 tbsp. rendered bacon fat or unsalted butter, divided
2 medium yellow onions, thinly sliced (2 ¼ cups)
Salt and freshly ground black pepper
3⁄4 lb. mixed, cleaned wild mushrooms such as chanterelles, shiitake, hen-of-the-woods, and cremini (about 6 cups)
One 2 ½ inch thick slice pancetta, diced (⅔ cup)
1 tbsp. fresh thyme leaves
2 tbsp. dry white wine
2 large eggs plus 1 large egg yolk
3⁄4 cup whole milk
Pinch freshly grated nutmeg
Pinch ground cayenne
8 ½ inch thick slices soft white bread, cut in ½-inch cubes (about 7 cups)
1 cup shredded Gruyère or Comté (4 oz.)
1⁄4 cup crème fraiche
Instructions
Step 1
Grease the inside of a 9x7-inch baking dish with 1 tablespoon bacon fat or butter.
Step 2
In a 12-inch skillet, melt 1 tablespoon bacon fat or butter over medium heat. Add the onions and season lightly with salt and pepper; cook, stirring to coat them in the fat, until softened, about 3 minutes. Lower the heat to medium-low and cook, stirring frequently, until the onions are evenly browned, about 40 minutes. Transfer to a small bowl and return the skillet to the stove.
Step 3
Preheat the oven to 375°. In the skillet, add the remaining tablespoon bacon fat or butter to the skillet and heat over medium-high. Add the mushrooms and pancetta and cook, stirring occasionally, until the mushrooms release their liquid and become tender, 10-12 minutes. Stir in the thyme leaves and cook 2 minutes more. Pour in the white wine and cook, stirring to scrape up any browned bits on the bottom of the pan, until almost completely evaporated, 2-4 minutes. Remove the skillet from the heat and return the caramelized onions to the pan. Add the crème fraiche and stir well to combine. Set aside.
Step 4
In a large bowl, whisk the eggs, egg yolk, milk, nutmeg, and cayenne; season with salt and pepper to taste. Add the bread cubes, mushroom mixture, and ⅔ cup of the cheese, stirring gently to combine.
Step 5
Transfer the bread pudding to the prepared baking dish and top with the remaining ⅓ cup cheese.
Step 6
Bake, rotating the pan once halfway through, until the pudding is set in the center and slightly puffed, about 25 minutes. Serve warm.