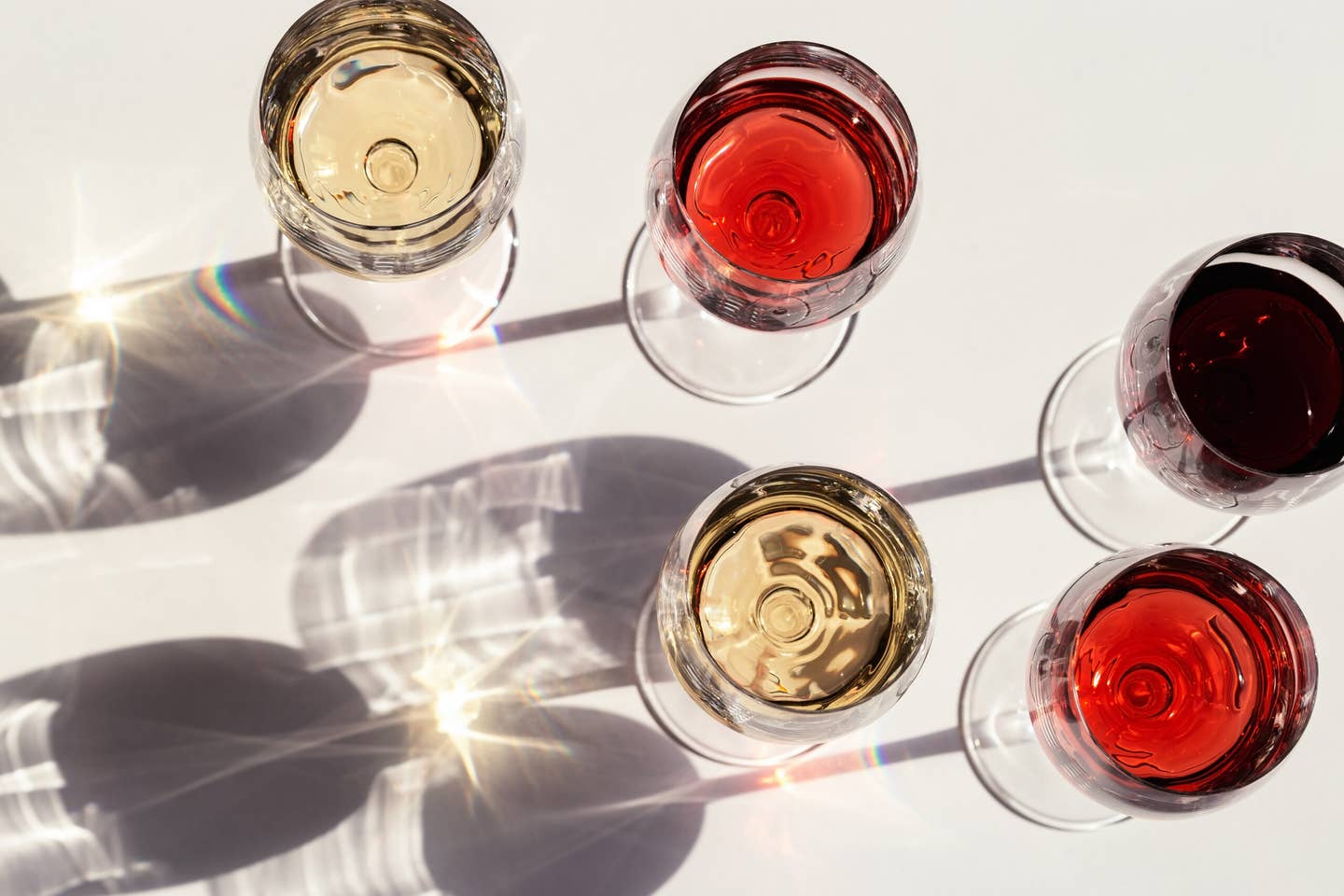 Shopping & Reviews
The Best Wine Clubs for Pros and Casual Drinkers Alike
Discover premium bottles, cultural programming, and built-in community.
There's something romantic about a recurring personalized wine delivery, even if you've sent it to your own doorstep (You deserve it!). Wine subscription services like Winc, Firstleaf, and Naked Wines have risen in popularity in recent years—especially during the COVID-19 pandemic—and while the concept of regular personalized wine deliveries is arguably genius, it's not exactly new. For decades, wineries across the world have offered exclusive bottles and programming to their most loyal visitors and collectors, and this kind of club isn't going anywhere anytime soon.
But what's the difference between a "subscription" and a "club," anyway? For the most part, wine subscriptions focus on curating and delivering wines (usually themed or category-focused) to your doorstep on a regular basis, often with member perks like discounts on additional wines purchased and free shipping. A wine club can come in the form of a VIP membership at your favorite winery, and can also refer to more casual social gatherings, such as a book or tasting club amongst friends. While these are often hyper-local, national shipping and virtual events have opened a door for anyone to be a member. Here are our staff picks for the best wine clubs to experience, both from home and in person.
A "wine club" is broader than the scope of wine subscriptions, which typically offer regular shipments of wine from a variety of producers. Wine clubs can come in the form of a winery-specific membership, a wine-centric book club, a marketplace with exclusive member deals and bottles, and much more. Determining what kind of perks are most valuable to you can help in the selection process.
Packages from your wine club, whether delivered on a regular basis or sporadically, can range in shipping costs. Some wine clubs offer free or flat-rate shipping on certain order quantities, which can save you quite a lot in the long run, which is something to keep in mind. It's also important to note that you'll most likely be required to sign for any and all bottle shipments, as most shipping companies won't leave alcohol deliveries unattended.
Bliss Books & Wine is an indie collaboration between sister duo La'Nesha Frazier and La'Nae Robinson, founded on the basis of creating "a perfect atmosphere to indulge in fantastic wine [and] get lost in a great book or engage in conversation with friends." A physical Kansas City location is in the works, but for now you can participate virtually. Shop curated pairings of wine and books, like romance novels and a selection of Weston Wine Company's top sellers. Hear authors like Asha Lemmie speak via Zoom, and participate in monthly book discussions, all while supporting a Black family-owned business. The only cost is the price of any books and bottles purchased, as the virtual events are currently free. If you wish to give a little something extra, however, you can further support Bliss by making a donation via their website.
Underground Cellar is a no-frills, ultra-curated wine marketplace featuring a constant stream of flash deals to help you discover new wines (and save a fair amount of money in the process). The best part? When you buy from this site, half of your bottles will be randomly upgraded to bottles higher in quality and price, bringing the overall value of your order higher than what you paid. After ordering, your bottles will pop up in your personal virtual cellar for storage, and you can choose to ship any combination of bottles on demand at your convenience. This is a great way to expand your collection with high-value bottles at approachable prices, and the virtual storage feature, which can store up to 500 bottles at a time, is a huge plus for those whose collections have outgrown their physical space.
The historic Napa Valley winery Ehlers Estate offers one of the most robust winery club experiences in California wine country, according to Samantha Weiss-Hills, Deputy Editor of Commerce for SAVEUR and Domino. "Winemaker Laura Díaz Muñoz is making some of the best Cabernet Franc I've tasted this side of the Atlantic," says Weiss-Hills, noting that Díaz Muñoz is also making an interesting Petit Verdot varietal. Ehlers Estate offers three different wine club experiences ranging in shipment size and selection theme, but our personal pick is the Cellar Allocation. It offers a curated collection of 12 bottles upon signup and again in February of each year, plus 15 percent off all other orders throughout the duration of your membership, 20 percent off of March reorders, the ability to customize your spring shipment, shipping deals, member-exclusive event pricing, and four complimentary in-person tastings for four guests each quarter.
Blend 42 is a one-of-a-kind wine club that explores Washington State's most beloved wineries. The standard Blend 42 membership gets you four bottles (either curated or customized, depending on your preference) delivered monthly from a few of the following Ste Michelle Wine Estates producers: Spring Valley Vineyard, Northstar Winery, Columbia Crest Reserve Tier, 14 Hands Reserve Tier, Borne of Fire, and Chateau Ste. Michelle, along with Eroica and Tenet, the winery's collaborations with Dr. Ernst Loosen and Michel Gassier, respectively. Members at this level also enjoy 20 percent off of additional wine purchases and on merchandise, flights, and events. You'll also get $5 flat-rate shipping on your monthly boxes. If you're a member of one of the aforementioned wineries, simply link your membership to your Blend 42 account for penny shipping on club selections as well as wine orders over $150, plus 25 percent off case purchases and extended discounts on wine flights.
The Grand Reserve World MasterCard's Grand Reserve Rewards program is perhaps the best wine-centric credit card loyalty concept of all time. Cardholders rack up double bonus points on all purchases, plus five times point value on purchases from Grand Reserve's hundreds of partner wineries. You'll also get three times point value at wine retailers, bars, restaurants, and takeout. Your points will get you some serious wine gear from the Grand Reserve catalog, from exquisite glassware and wine fridges to a full-on getaway in California Wine Country. Lastly, cardmembers also gain access to Priority Wine Pass (normally $120 per year), which offers its own portfolio of wine experiences at an exclusive discount as well as access to members-only events and a specialized concierge service. Note that this card does come with an annual fee of $149, which is waived for the first year.
How much does an average wine club cost?
The cost of wine clubs—specifically in the formats we've outlined above—can range greatly. Many cost nothing to join, only charging for products ordered, while others (such as the Grand Reserve World MasterCard) come with an annual fee ($149, in this case). Wine clubs with regular shipments generally outline the price per shipment upfront, and typically have various options at different price points to choose from.