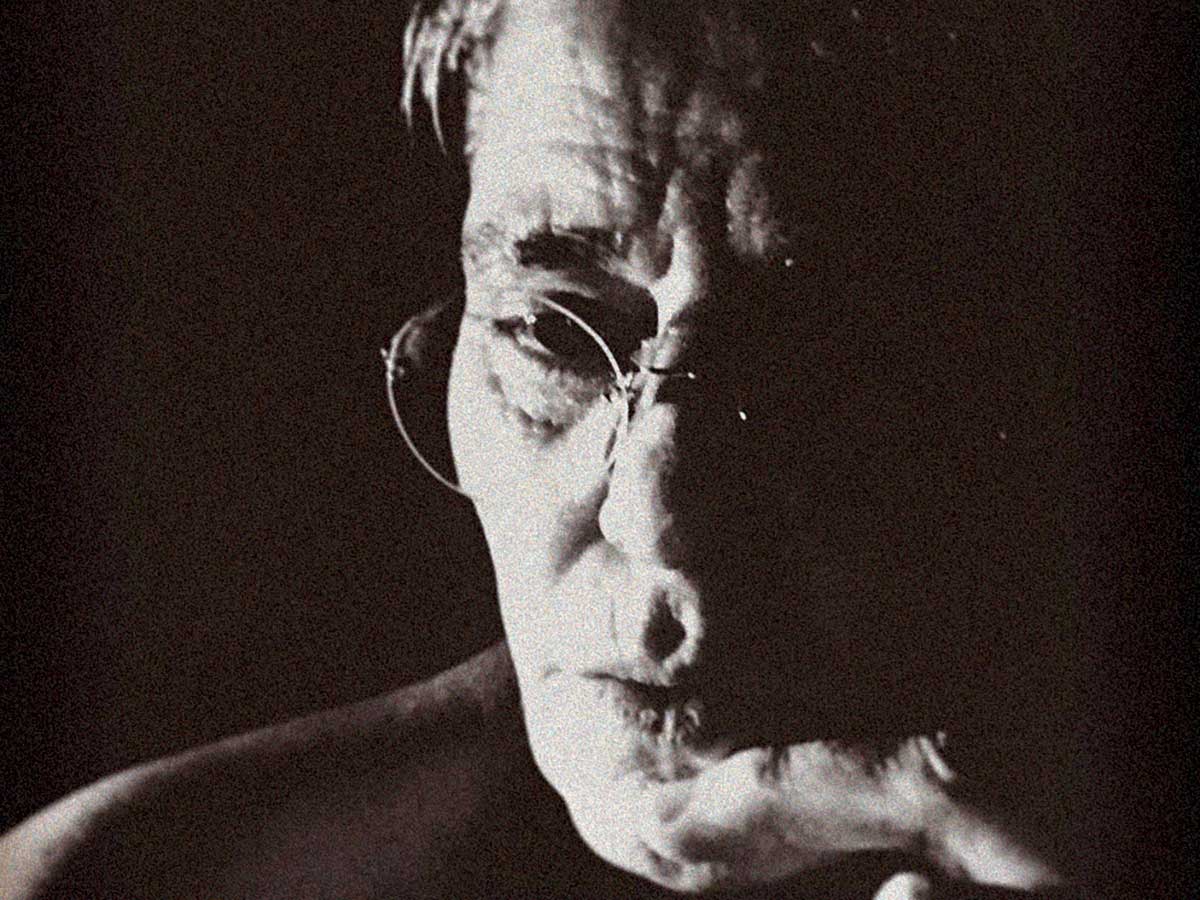 Drinks
The Best Natural Wine You'll (Probably) Never Find
Solitary Australian vintner Tamara Irish makes some of the nation's best natural wines…but good luck finding a bottle.
Tamara Irish produces her wine the au naturale way, by climbing bare-ass naked into the steel milk vat she uses as a crush barrel. "It's only me here, so I take my clothes off and jump in," Irish says. "I adopted this 'immersive technique' to push the material around with my hands, because every time we put a machine in front of our food or drink, we're one more step away from it."
The 62-year-old Australian grows five pinot noir clones at Herrmann Wines, her family's 4-acre vineyard in Victoria's Henty wine region, 60 miles from the Southern Ocean—close enough that a sea breeze blowing in from Antarctica shivers the vines.
Irish barreled her first grapes in 1998, and drew the label for that first bottling, a hand-lettered spiral tone poem about wild fermentation and indigenous yeast. Novice mishaps occurred. Let's just say that bubbling yeast has an explosive way of expressing itself should fermenting grape juice escape an improperly sealed barrel. "It was a fairly hysterical entry into the world," she admits. "When I die, no doubt the yeast will take me off."
Since then, Irish has adopted a lyrical attitude toward winemaking. She quotes Emily Dickinson on madness and finds inspiration in The One-Straw Revolution, the 1975 manifesto on natural growing techniques by scientist-turned-farmer Masanobu Fukuoka. "If you can't be helpful, leave it alone," she explains. "Don't muck around with your fruit."
She also raises chickens, cures salami, plays the shakuhachi bamboo flute, and owns seven vintage motorcycles, including a Harley-Davidson Softail Slim. When the vines are dormant in winter, Irish builds the fire higher, reads, and observes the moon. "Nothing interrupts our night sky," she says. "When the moon is full, the magpies carry on partying."
Three years ago, the sommelier at Brae, one of Australia's top restaurants, poured me a glass of Irish's wine, and it did funny things to my brain. The next morning, I met the woman herself as she arrived at the restaurant in a mud-spattered truck to deliver three precious bottles to chef Dan Hunter (his entire allotment). I begged for a spare bottle and wound up with a 2014 Empty Bell rosé called "Enigma Variations," a reference to 19th-century composer Edward Elgar's eerie Variations on an Original Theme.
The wine was supposed to go home to New York with me. Instead, several nights later, I shared it with a couple of close girlfriends while reveling under the Southern Hemisphere's fruit moon.
"Did you howl?" Irish asked recently during a video chat, when I told her about our full-moon frolic.
"Only when the bottle was empty."