Recipes
Skyr (Icelandic Yogurt Cheese) with Parsley and Dill
Serves

makes 3/4 cup

Cook

19 hours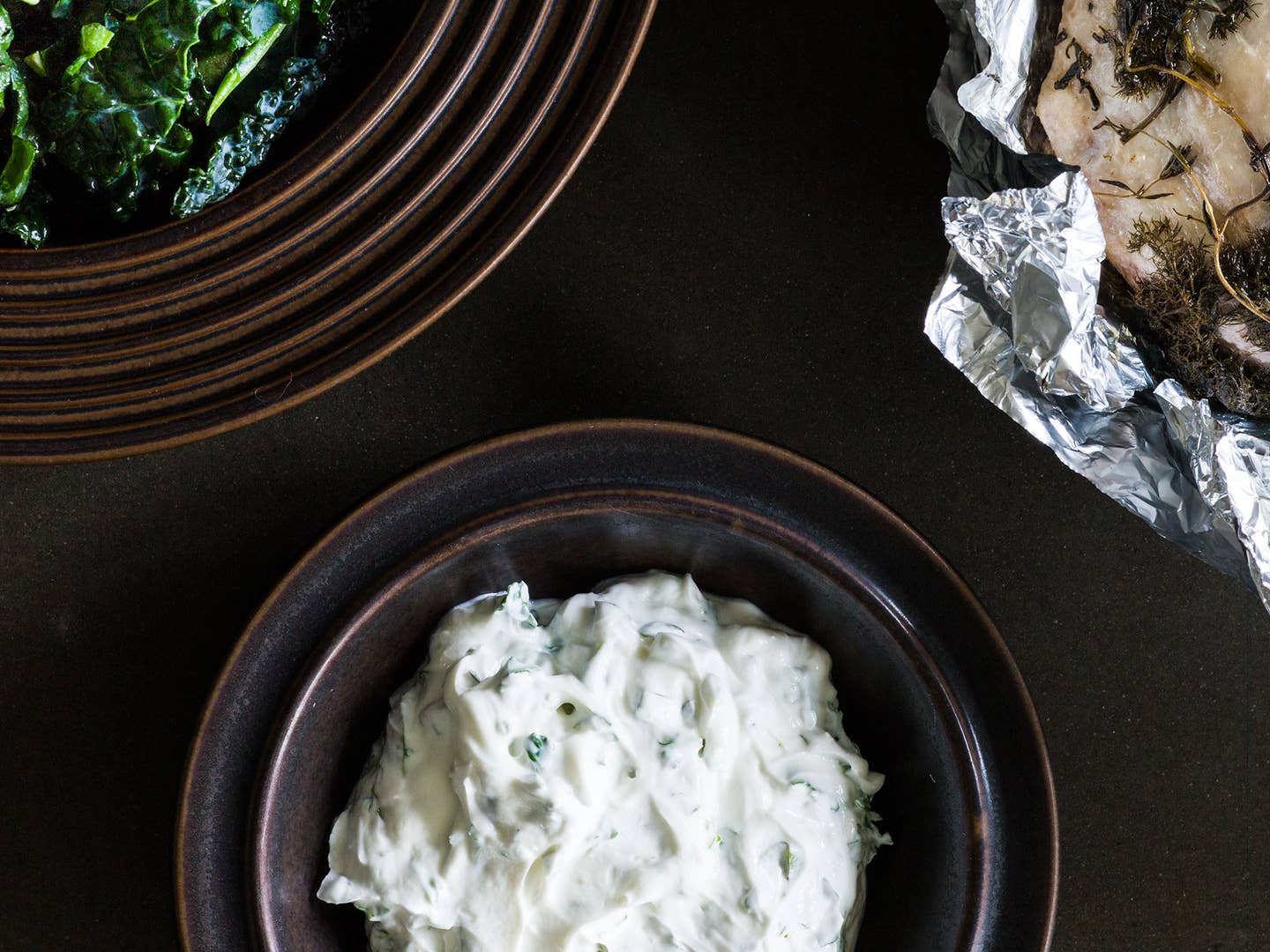 While you can buy skyr, Icelandic fresh cheese similar in texture to yogurt, you can control its taste, quality, and texture if you make it at home. As with homemade yogurt, you'll need to buy a small amount to get started. Note: Allow several days for the cheese to ripen.
Ingredients
5 1⁄4 cups skim milk
1 tbsp. store-bought skyr
1 tsp. liquid rennet
1 tbsp. minced parsley
1 tbsp. minced dill
Sugar, to taste (optional)
Fresh fruit, to serve (optional)
Instructions
Step 1
In a 6-qt. saucepan, heat milk over medium and attach a candy thermometer to the pan. Cook the milk until it reaches 175°. Reduce the heat to low and maintain the temperature for 10 minutes. Remove from the heat and let stand until the milk cools to 98.6°, about 45 minutes.
Step 2
Whisk in store-bought skyr and rennet; then cover and place the pan in a cold oven. Let the milk stand, undisturbed, for 3 hours. Uncover and, using a knife, cut the curd into 6 to 8 large pieces. Cover the pan and return it to the oven; let stand for 3 hours more. Transfer the pan to the refrigerator to chill at least 12 hours.
Step 3
Using a ladle, scoop the curds into a cheesecloth-lined strainer set over a bowl and cover with plastic wrap; discard the whey. Let the curds drain in the refrigerator for 2 to 3 days (the longer it sits, the thicker the finished skyr will be). When ready to serve, scrape the drained curds into a bowl, and stir in herbs; or sweeten with sugar and serve with fruit.