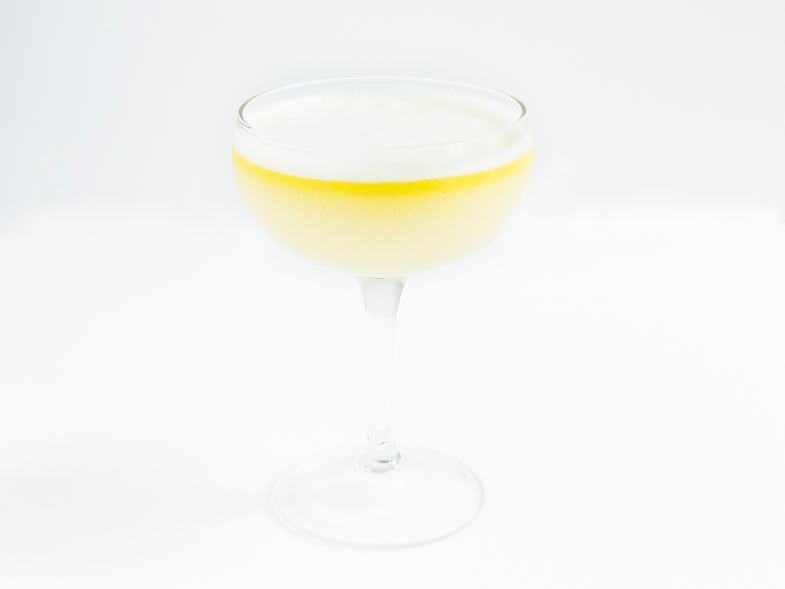 Bartender John Maher of The Rogue Gentlemen in Richmond, Virginia, likes to incorporate savory ingredients into his drinks. In this sour, he pairs gin with an olive oil that has grassy, fruity notes.
Featured in: 21 Cocktails for our 21st Birthday
Slick Rick
In this gin sour, bartender John Maher pairs the spirit with olive oil, lending body and a grassy, fruity, savory note to the cocktail.
Yield:
makes one cocktail
Ingredients
2 oz. navy strength gin, preferably James River Distillery
1⁄2 oz. olive oil, preferably Arbequina
1⁄2 oz. fresh lemon juice
1⁄2 oz. simple syrup
1 egg white
Pinch of kosher salt
Instructions
Combine all ingredients into a cocktail shaker and shake vigorously; add ice then shake again, then strain into a chilled coupe.