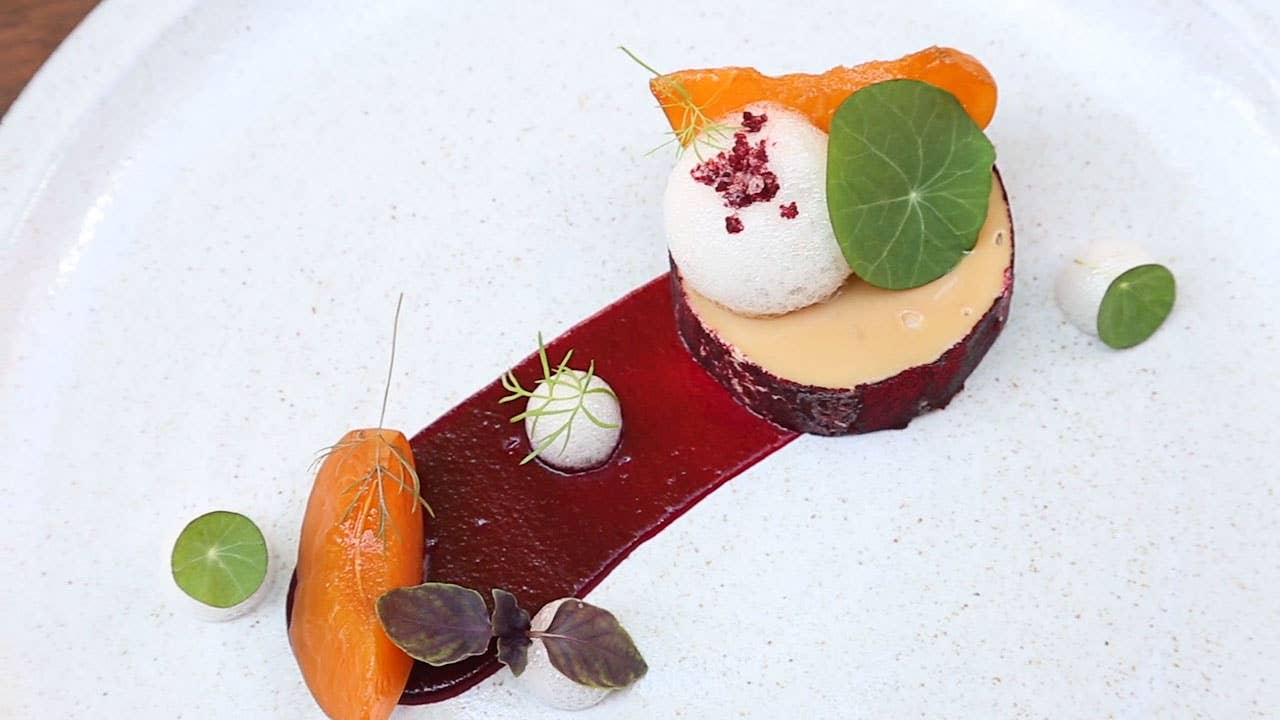 Techniques
The Art of Smoking with Matt Lambert of the Musket Room
Lambert shares his techniques for incorporating smoked elements into refined dining
New Zealand-born chef Matt Lambert is smoking. His New York City restaurant, The Musket Room, has earned accolades from the Michelin Guide, and Lambert himself has earned recognition from StarChefs via their Rising Stars awards gala.
But it's in the backyard of The Musket Room where he's smoking literally—and no ingredient is left out in the cold. From beets cooked directly over hot embers to all variety of meats—like a pork tenderloin, which he slow smokes just long enough to impart mesquite flavor, and then cooks indoors—Lambert's skill with a smoker shows in his refined plating. "I wanted to add another technique of cookery, and essentially we've added three new techniques with one piece of equipment," he says.
Using smoke as another dimension of flavor, and not a sole source of cooking, allows Lambert to avoid overpowering his foods. He's incorporating smoking—a technique usually reserved for big hunks of meat, often served cave-man-style—into elegant, balanced dishes, flecked with that unmistakable flavor of fire and earth. In essence, Lambert treats smoking as more than just a cooking technique; in his kitchen, smoke is an ingredient unto itself.