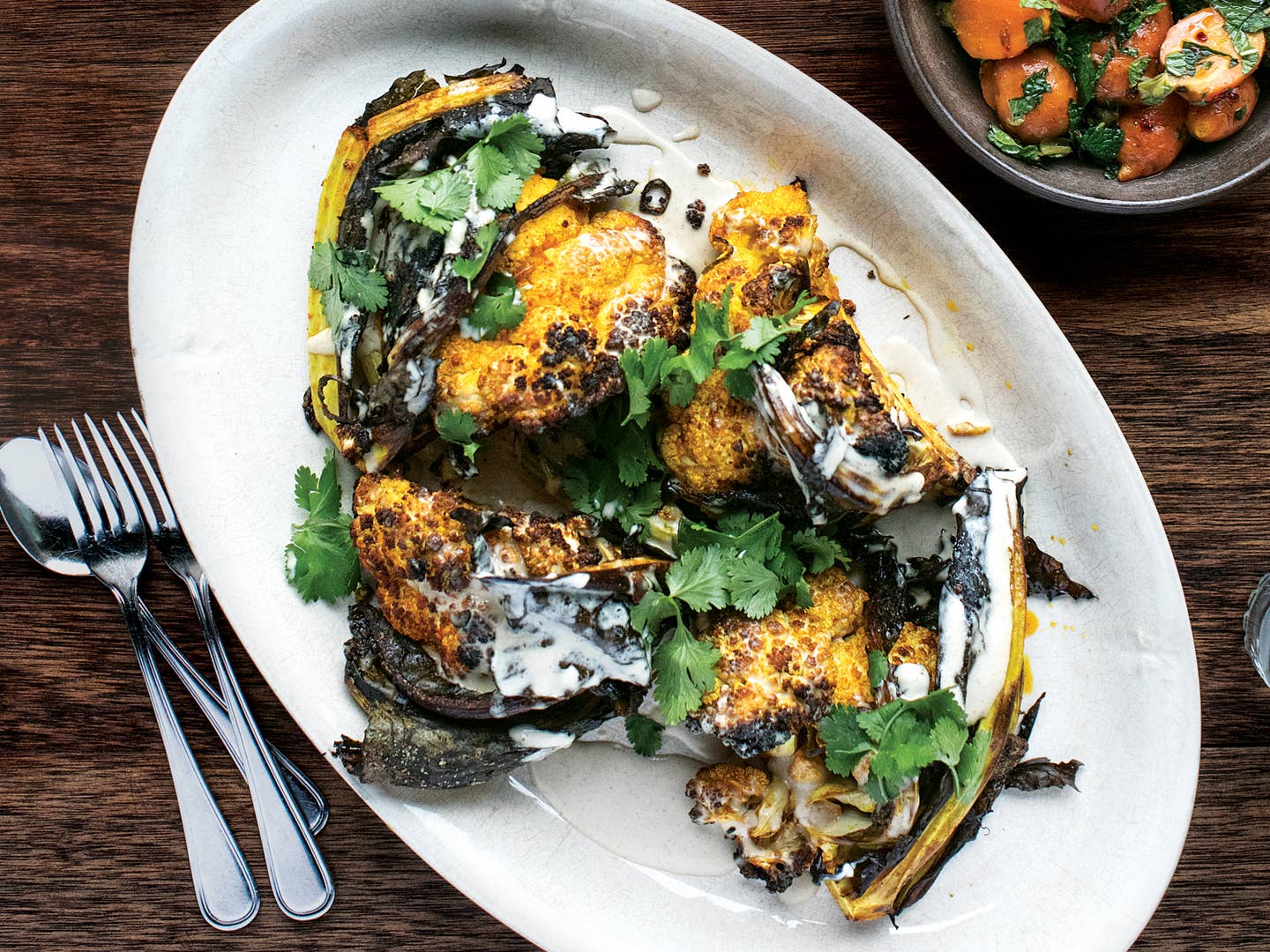 Techniques
This is Our New Favorite Way to Cook Cauliflower
Heavily spiced, plenty charred, and bathing in tahini, this alabaster vegetable is anything but boring
This is not your boring everyday cauliflower. It's not just chopped up, sitting on a tray next to other more colorful vegetables, waiting to be coated in a ranch dip to smother out any latent crucifer flavor.
Say no to boring cauliflower, say no to having a boring life. Instead of giving it the standard roast vegetable treatment, do like Israeli chef Michael Solomonov and give it a spice rub with paprika and turmeric, then add some jalapeños for an extra kick and roast it until it picks up some real char. The real winner of this dish is a creamy tahini sauce to cool it down and mingle with the spiced oil.
We think a spicy cauliflower like this is perfect on its own, but there are plenty of ways to pair it if you find yourself hungry for more. Keep it simple with grilled lamb chops atop a bed of vegetables, or whip up your favorite roasted chicken, like this lemon and garlic version.