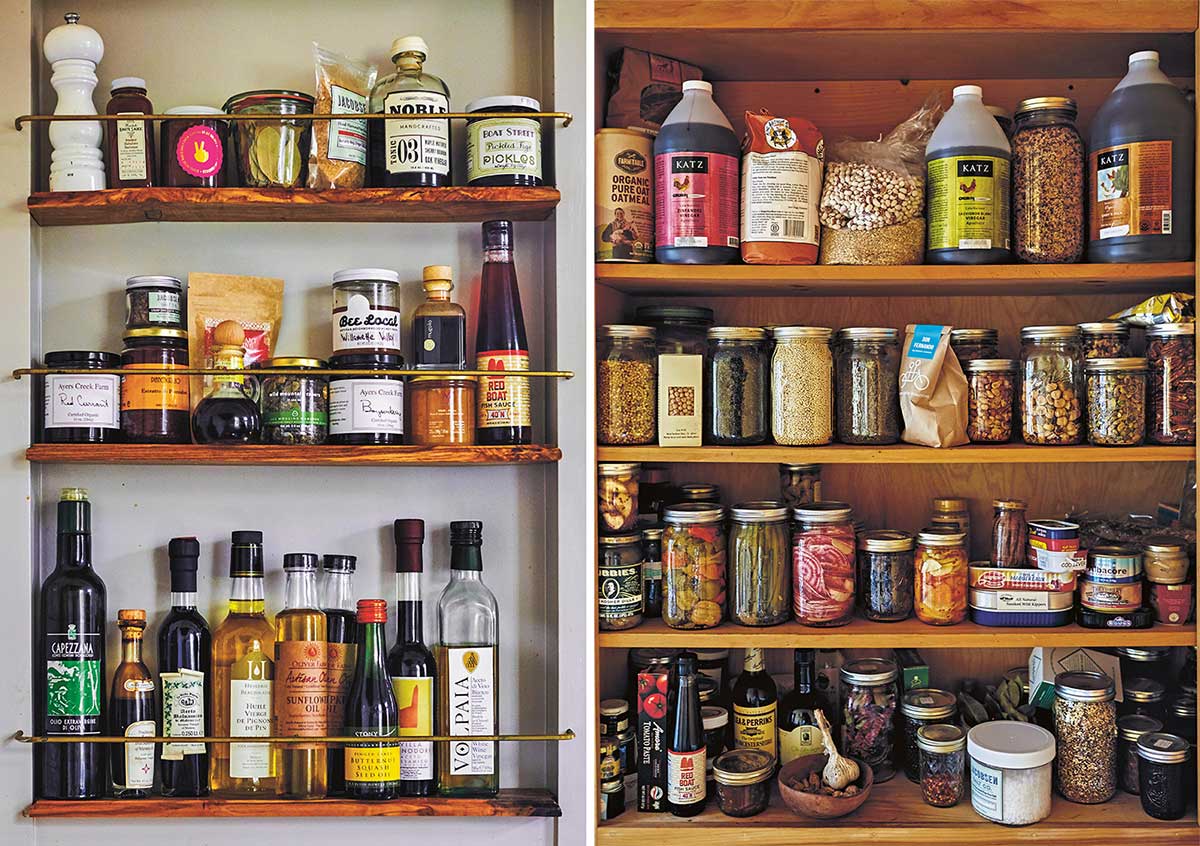 Techniques
Pantry Essentials: How to Stock Your Larder like Joshua McFadden
Here are his favorite products to keep in your pantry
It's easy to get overwhelmed by all the products available in any given store. It's also easy to get duped into buying products that aren't actually that good, or that have a bunch of junk in their ingredients lists. I am a firm believer that good cooking starts with using good ingredients, period. (Pro tip: If you have the best ingredients you can get, you don't have to do all that much to make a delicious meal!) To avoid mixing perfect seasonal produce with bad, or even mediocre, oil, cream, butter, or whatever else, I spend a lot of time reading labels and testing products, but if you want a quick and easy guide to the very best things to keep in your pantry, I highly recommend the "My Larder" section of Six Seasons.
McFadden makes stocking a high-quality pantry dead simple. He lists what he uses, tells us why he likes the producers or the products, where to get them, and how to best store them. He even gives options at multiple price ranges, which is particularly helpful in the olive oil and vinegar departments (he's got his favorites, but also gives a lot of choices here).
Even if you don't cook from the book, take McFadden's suggestions and stock up on the ingredients he mentions—it'll mean an automatic upgrade to whatever you cook, bake, and eat. After trying his favorite KATZ vinegars, I'm hooked. I was excited to read about Wild Planet and American Tuna, two companies focused on more sustainable tuna fishing. I've been a fan of Rancho Gordo beans (which he's also a fan of), but I'm looking forward to trying some things from Zürsun Idaho Heirloom Beans, too.
After reading the larder section, I really wanted to talk to McFadden about ingredients in general. The larder section in the book is a great start, but I wanted to know what else he liked. Thanks to Travel Portland, I got to spend some time with McFadden at a dreamy shop I wish was in New York (and that I really wish I owned!), called Providore. Below are some of his suggestions for what every larder needs.
McFadden's Larder Stocking Starter Kit: