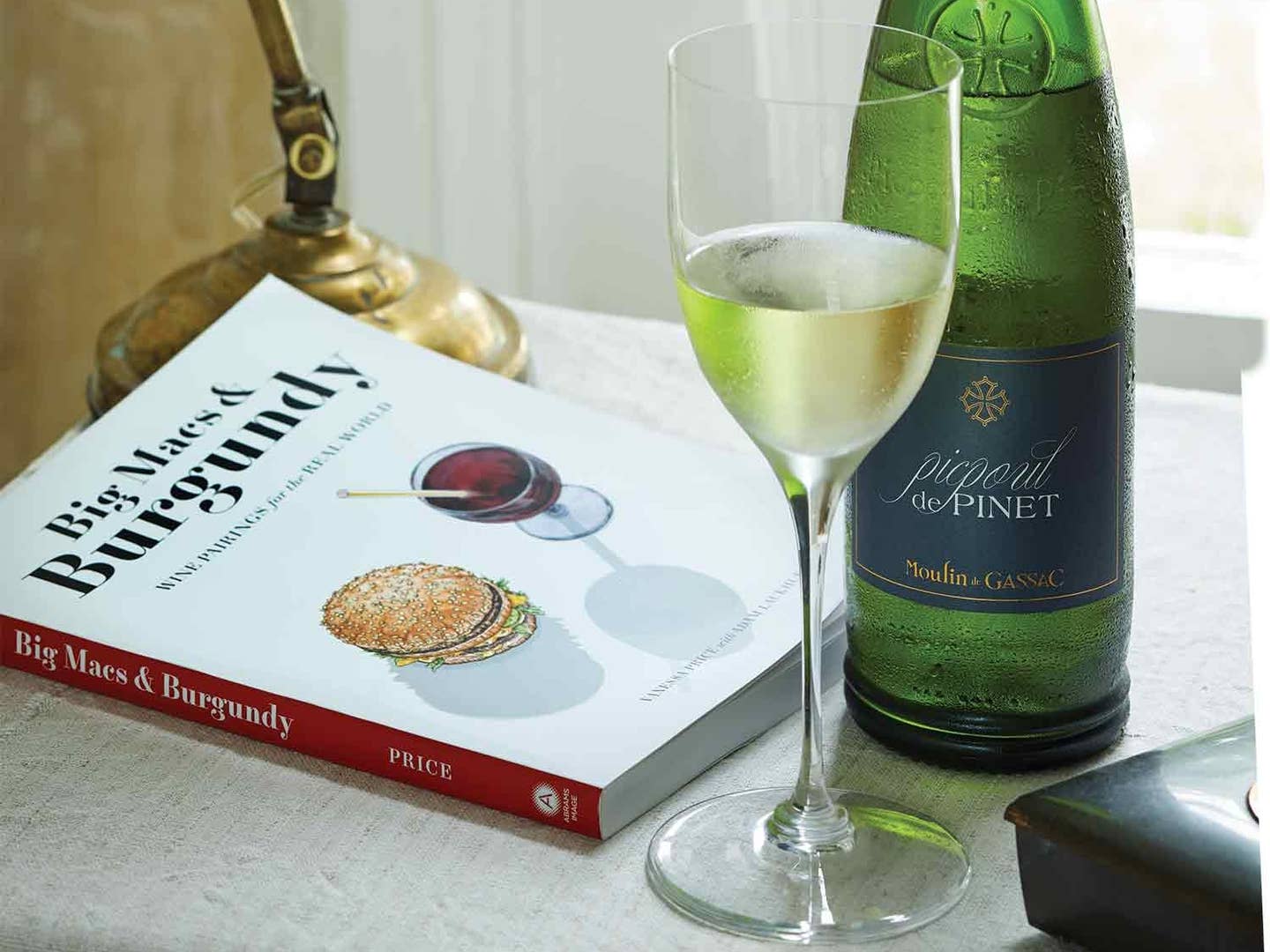 Techniques
Fall 2020: Ten Things We Learned from this Season's Best Books
How to turn out tall biscuits, MacGyver an ice chest into a warming box, and more.
1. Picpoul de Pinet is the "perfect white T-shirt" of any wine collection.
As in, this crisp, clear, high-acid white from the French Mediterranean goes with everything. Sommelier Vanessa Price is ­determined to bring wine talk down to earth, even if that means occasionally hitting the drive-thru. In Big Macs & Burgundy, Wine Pairings for the Real World, she expands on her popular column for New York Magazine's Grub Street blog. Among Price's other supremely helpful fashion analogies: A Mendoza malbec, like an old pair of Levi's, is equal to any occasion and consistently good, even at the value tier; Italian Barolos are akin to tailored blazers—pricey yet foundational for adults; and vintage port is equivalent to a piece of prized leather, which becomes more nuanced with age.
2. For the ultimate food tour of India, take the train.
When Nashville chef Maneet Chauhan was a child in eastern India, her family often traveled the country's extensive train network to visit relatives. For Chauhan, the highlight was the chaat, or portable snacks sold at each station along the way. She loved them so much, in fact, that she opened a restaurant named Chaatable. In Chauhan's new book, Chaat: Recipes from the Kitchens, Markets, and Railways of India, she takes readers all over her native country (that's the Chhatrapati Shivaji Maharaj Terminus in Mumbai, above), and shares recipes for local bites from every region, like Punjab's saffron carrot pudding (above), or spiced lamb kebabs from Lucknow. At every stop, a unique dish to try.
3. This Filipino fish sauce will up your fried-chicken game.
Alvin Cailan may have built his restaurant empire, Eggslut, on the backs of highly Instagrammable breakfast sandwiches, but the chef's new cookbook, Amboy: Recipes from the Filipino-American Dream, focuses on the foods he ate as a kid. Cailan's great-­grandmother Lola Pacing, who watched him while his parents worked, often whipped up fried chicken for an ­after-school snack. Her secret? A brine that combines water and lemon juice with Rufina Patis fish sauce from the Philippines.
4. A few cool moves that result in better biscuits
In The Good Book of Southern Baking: A Revival of Biscuits, Cake, and Cornbread, Kelly Fields, owner of the New Orleans bakery and restaurant Willa Jean, offers six different biscuit recipes, and all but one involve the same method for handling butter: Roll a cold stick in flour, then shred it on the large holes of a box grater, and stash the stuff in the freezer until you're ready to mix it into the dough. Kelly also puts the formed ­biscuits in the icebox before they hit the oven. Why? Because frosty butter guarantees tender texture and maximum rise. On the importance of tall biscuits, Fields offers the following Southern point of reference: "The higher the hair, the closer to God."
5. It's possible to craft a complex cocktail without a drop of alcohol.
No, we're not talking mocktails here. For Good Drinks, Alcohol-Free Recipes for When You're Not Drinking for Whatever Reason, Julia Bainbridge rounded up the best recipes from the best bartenders in the world. Consider "Yu the Great" created by Samantha Azarow, former beverage director at the Asian-fusion hotspot Departure in Portland, Oregon. This frothy mix of coconut, Thai basil, and matcha is but one of the 52 concoctions with which Bainbridge—food writer, tastemaker, podcast host—makes a strong case for skipping the hard stuff altogether.
6. Welder's gloves = ideal oven mitts.
These Rapicca leather welding gloves—designed to take the heat and less than $20 on Amazon—are Jonathan Waxman's go-to hand ­protectors. What else is in the chef's The Barbuto Cookbook, California-Italian Cooking from the Beloved West Village Restaurant? All the simply prepared classics, from carbonara to spare-rib ragù, that established Waxman's lower-Manhattan restaurant as a New York institution.
7. Some of us are crunchers! Some of us are smooshers!
8. James Beard was a theater geek in high school.
Which, in hindsight, is not surprising given that the larger-than-life American ­culinary icon would go on to appear on several television shows, including a cooking-demo program called I Love to Eat!. A few other tidbits about Beard's early years from The Man Who Ate Too Much: The Life of James Beard, by John Birdsall: Beard's mother was a sought-after caterer in Portland, Oregon; he got kicked out of college before completing his freshman year; and he later studied opera with a ­tutor in London. We gobbled up every detail.
9. An Igloo cooler can be MacGyvered into a warming box.
In Tailgreat: How to Crush It at Tailgating, John Currence teaches us the finer points of the movable feast. And who better? Currence's James Beard Award-winning restaurant, City Grocery, is located in Oxford, Mississippi, where tailgating at Ole Miss football games has long been considered its own competitive sport. Consider this lesson one:
1. Individually wrap six bricks in aluminum foil and heat for an hour in a 500°F oven. 2. Line a cooler with several layers of newspaper, then place the hot, foil-wrapped bricks in the bottom and cover with an inverted baking sheet. 3. Place the dishes to be transported to the tailgate—perhaps Currence's duck confit and hash-brown ­casserole?—on top and close the cooler to keep the food warm.
10. Vivian Howard wants you to buy silicone ice-cube trays.
Per the creator and star of PBS's A Chef's Life and Somewhere South, these flexible ­wonders are ideal for freezing flavor boosters like caramelized onions. Since Howard also owns and ­operates four restaurants in the Carolinas while raising 9-year-old twins, we take her advice to heart. Be sure to tack a Post-it to page 19 of her latest book, This Will Make It Taste Good, A New Path to Simple Cooking, where these practical tidbits (along with a dozen others) answer the question, "What would Vivian do?":
• "Keep the olive-oil game simple and just stock an extra-virgin that tastes good and isn't pricey."
• "Wag her finger in disapproval of anyone who uses anything other than ­kosher salt, full-fat dairy, large eggs, and unsalted butter."
• "Heap praise on everyone who has invested in a high-powered blender and a quality 12-inch cast-iron skillet."