Shopping & Reviews
Get Your Act Together With A Kitchen Timer
Press start on the countdown to organization.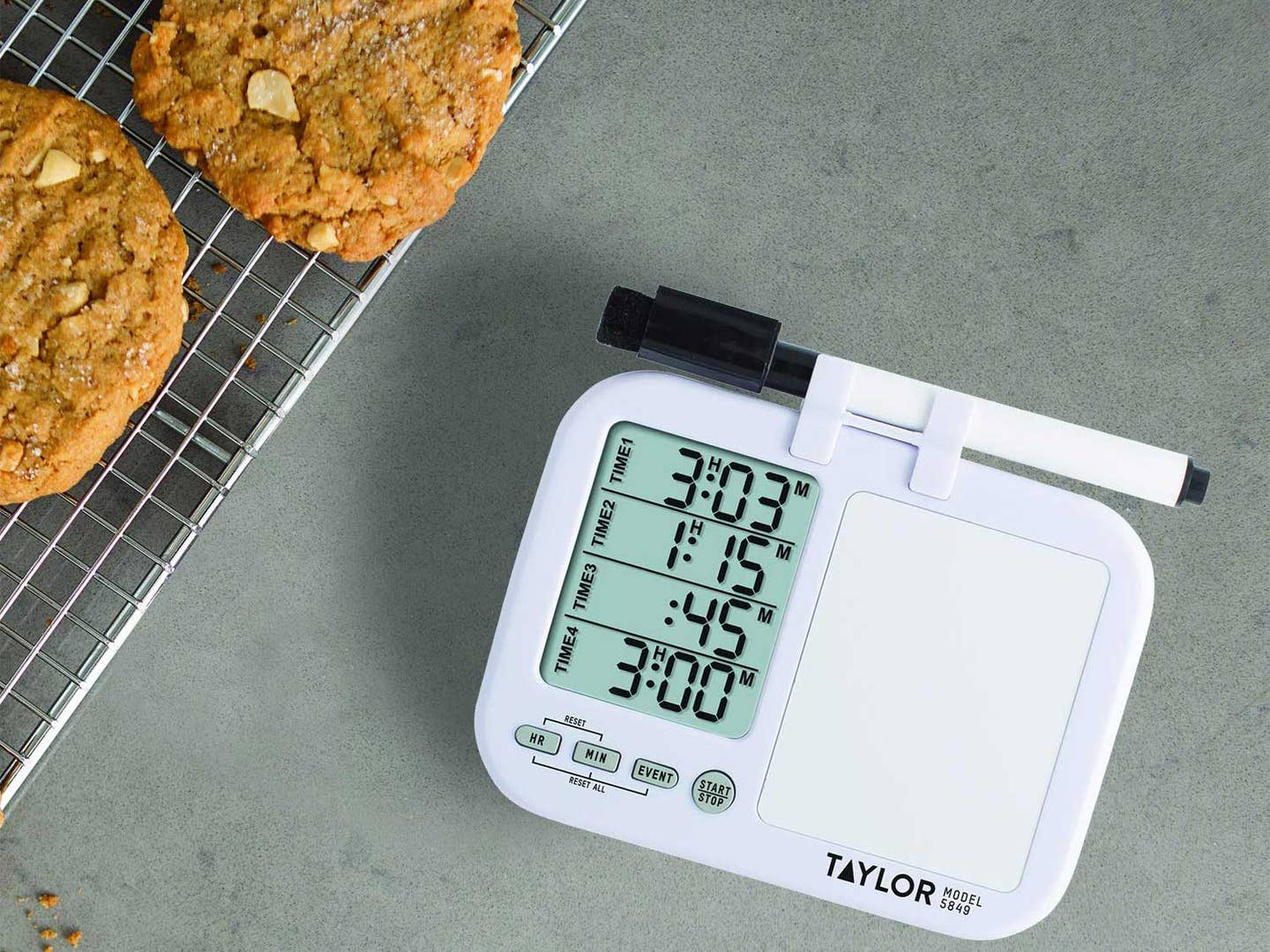 Is your smart phone always hard at work in the kitchen, searching for recipes, queuing up a playlist, and keeping track of that roast in the oven? You can continue to get by this way—at least until your mother calls. Or you could indulge in the mini-luxury of a separate device designated for dinner prep. These timers are tops in our book. (And some of us are technophobes who still read books.)
Best Overall
We promise, you won't need an advanced engineering degree to set this intuitive gadget's three separate timers, all of which accept multi-hour durations. And that slanted face is always tilted for easy reading (unlike a certain precariously perched cell phone). Bonus: The Triple Timer functions as a regular clock when not in active use.
Hybrid Pick
Timing up to four different tasks at once is great for big jobs. Scribbling each dish's name next to the ticking seconds? Well, that's incredibly satisfying for any "old" forced to learn cursive in grade school. A magnetic mount attaches this digital-analog hybrid to the fridge or oven for at-a-glance updates.
Best Looking
Does this no-tech cutie do anything a basic egg timer can't? The answer depends on the visual charms of said egg timer. Alessi's design-forward eye candy maxes out at 60 minutes, but its twist-top mechanism beats a touch screen any day…that your hands are covered in dough.