Shopping & Reviews
What to Look For In a Smoking Gun for Smoked Cocktails at Home
Luis Hernandez of Lost Hours in New York City explains the tools you need to churn out smoky cocktails from your home bar.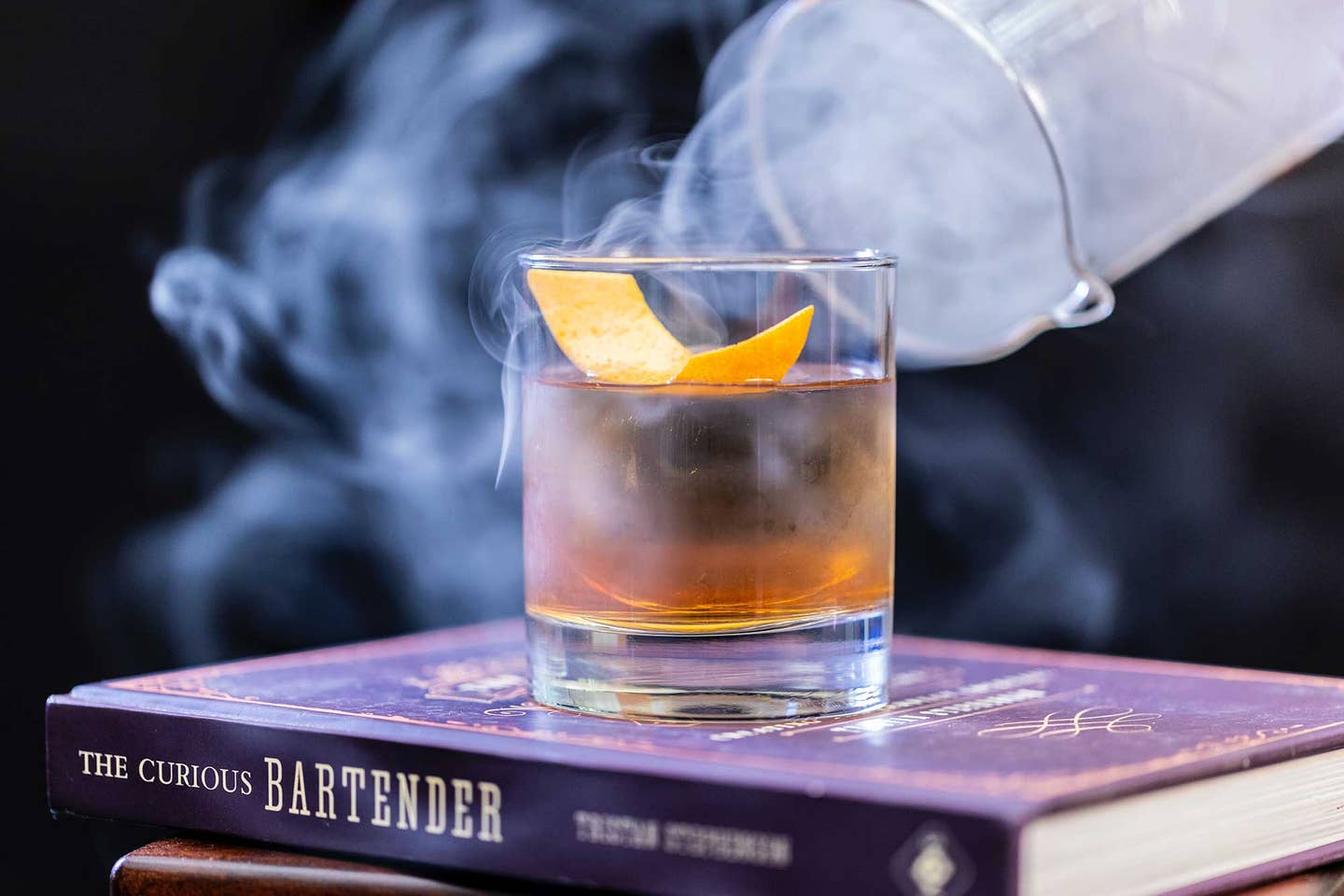 "Bacon is delicious, but smoked bacon is even better––cocktails are not so different. Smoking a drink is just a matter of flavor as you're adding a separate layer that isn't usually there," Hernandez says. At Lost Hours, Hernandez's current menu features a drink served over an ice cube made with smoked cacao shells, designed to help the drink evolve as it dilutes. Home experimentation, according to Hernandez, begins simply: "It's the easiest thing: you build the drink (try an Old Fashioned first), then put it into a container that has enough room to hold smoke, and then you smoke whatever you want into it, starting at around 10 seconds and going from there." Smoking a built drink versus its individual components is ideal for initial experimentation—it incorporates the smoke element to an already-balanced cocktail, bypassing the guesswork of having to balance a cocktail with a pre-smoked spirit or modifier.
There are a few things to look for when shopping for a smoking gun or vessel. For Hernandez, versatility is key: "For me, the PolyScience smoking gun has always been a good, because of the long attachment and rubber connection to [the cloche]. It can also take a little bit of a beating, so if you fall in love with it, you can use it for a long time and it'll last."
Armed with this knowledge, you're now ready to start experimenting with smoked cocktails at home. Here are our favorite choices for your endeavors.
Durable
Hernandez swears by this battery-powered smoking gun model, the product of a collaboration between PolyScience and Breville. Opt for the full set, which includes the gun, a glass cloche outfitted with a rubber port for the nozzle extension, and four different types of wood chips.
Showstopper Pick
When bar tools are designed by actual bartenders, they're bound to be functional (and often pleasing to the eye). Award-winning bartender Charles Joly is behind this gorgeous glass smoking box and handheld smoker set, ideal for those looking to put on a show for guests.
Versatile Use
Here, we have another design by Charles Joly––a similar concept to the glass box option above, just differing in design and presentation (this option also comes with the same collection of Breville wood chips as the PolyScience set). Smoke your cocktails in front of a crowd inside the wooden base and glass hood combo, releasing a cloud of smoke in a flourish as you remove the top when finished.