Canarian Mojo Picón
In the Canary Islands, this is the secret sauce.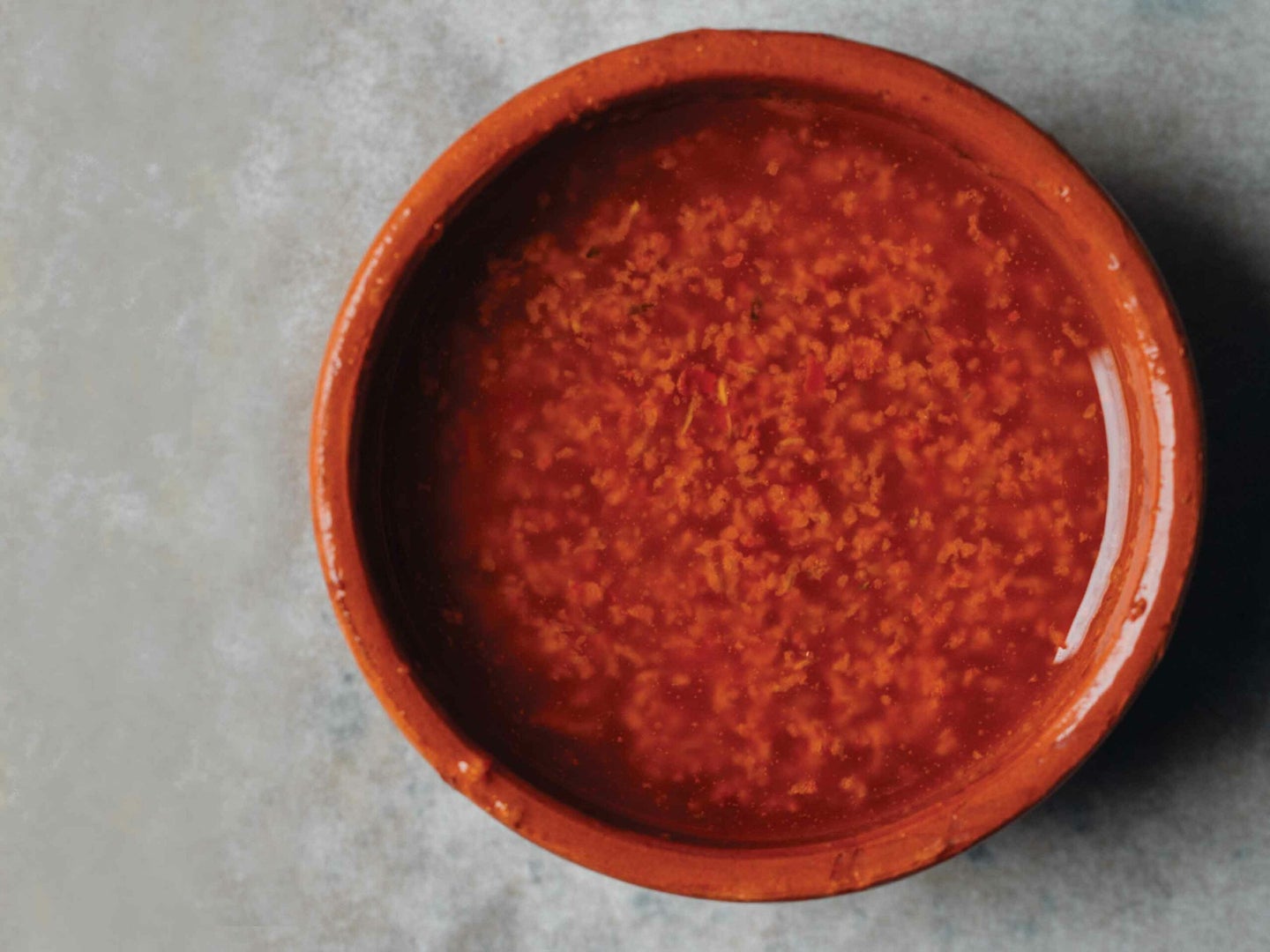 Check out all items from the Saveur 100 »
Picón peppers are medium-hot, thin-fleshed chiles grown all over the Canary Islands. If you can't track them down, use red jalapeños or Fresno chiles instead.
Featured in: The 2020 Saveur 100: 31-40
Equipment
Canarian Mojo Picón
In the Canary Islands, savory, oil-based sauces known as "mojos" are an essential part of the cuisine. This fiery version, made from fresh and dried red chiles, is king.
Time: 10 minutes
Ingredients
5 picón peppers, stemmed, seeded, and coarsely chopped
1 dried cayenne chile, or ¼-½ tsp. ground cayenne pepper
7 medium garlic cloves, peeled and thinly sliced (about 2 Tbsp.)
1¼ tsp. kosher salt, plus more to taste
1 tsp. cumin seed
1⁄2 tsp. sweet smoked Spanish paprik
2 Tbsp. red wine vinegar
1 cup sunflower oil
Instructions
Using a mortar and pestle or a small food processor, grind the picón peppers, cayenne chile, garlic, salt, and cumin to a fine paste. Add the paprika, and continue grinding until smooth and integrated. Transfer to a medium bowl and stir in the vinegar, then drizzle in the oil, a little at a time, as you blend the sauce. Season to taste with additional salt, then transfer the sauce to an airtight container and refrigerate for at least 3 hours and up to 3 days.