Light It Up With A Blow Torch
It's time to set your dessert game on fire.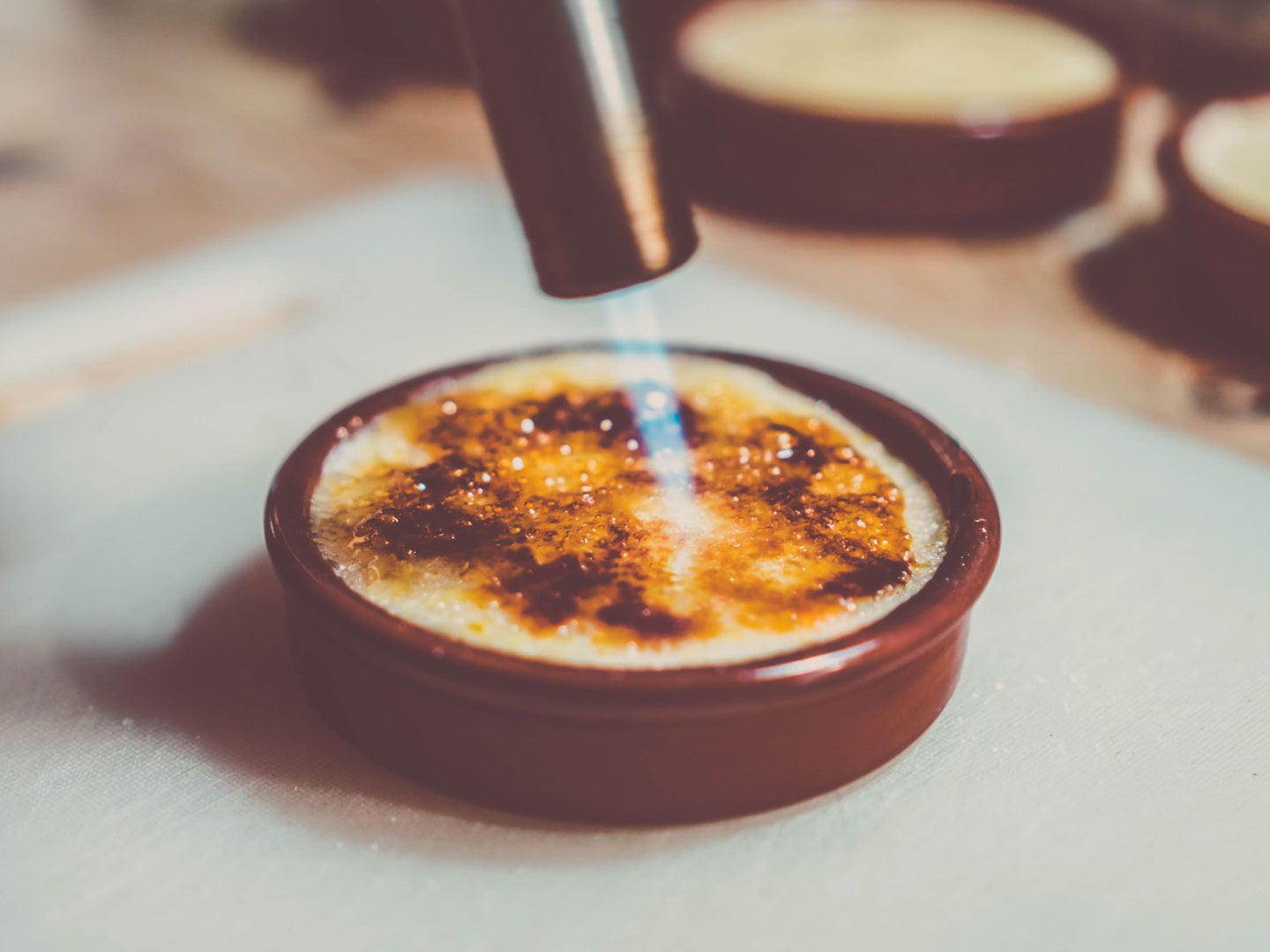 Are you a home cook who takes the dessert course seriously? The kind with a plethora of Silpat mats, a heavy-duty countertop mixer, and a scale for measuring flour down to the ounce? How about a kitchen blow torch? While this fiery little wonder might seem like an extravagant splurge, truth is that a decent model can be had for about the cost of a handheld blender. And nothing gives an even, professional finish to brûlées and baked meringues like a direct flame. Check out this roundup of our picks for putting a little firepower at your fingertips.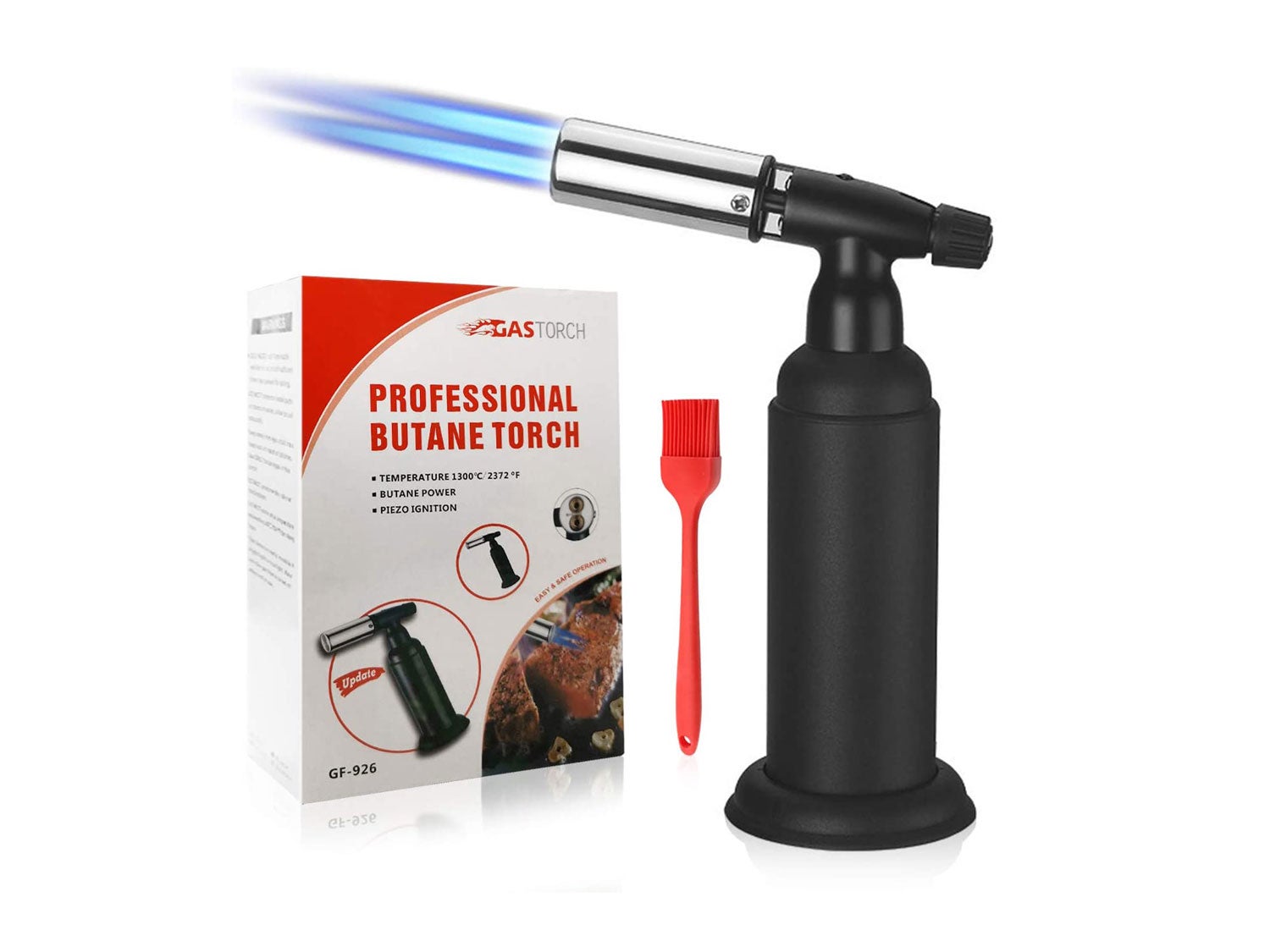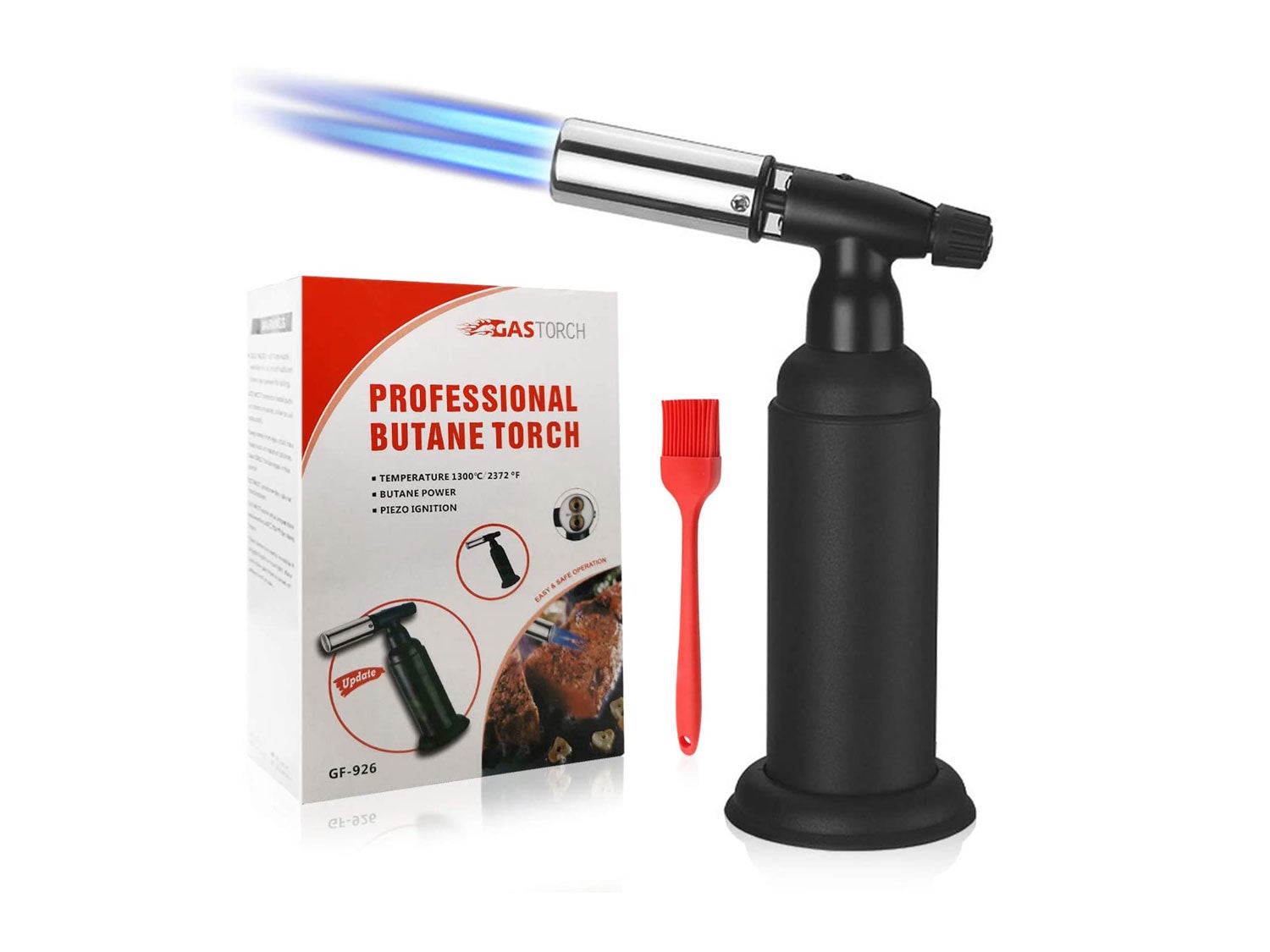 We like that this one really brings the heat, as well as the fact that it's easy to operate. Perseids
Check Price
This solidly-constructed metal torch has a ceramic body that is cool and comfortable in your hands, and a double flame that packs a punch. Start it up with one click of the electronic ignition, and adjust the flame with a simple twist of the valve. To refill the butane, just remove the (sturdy) base and change out the canisters—no technical prowess required.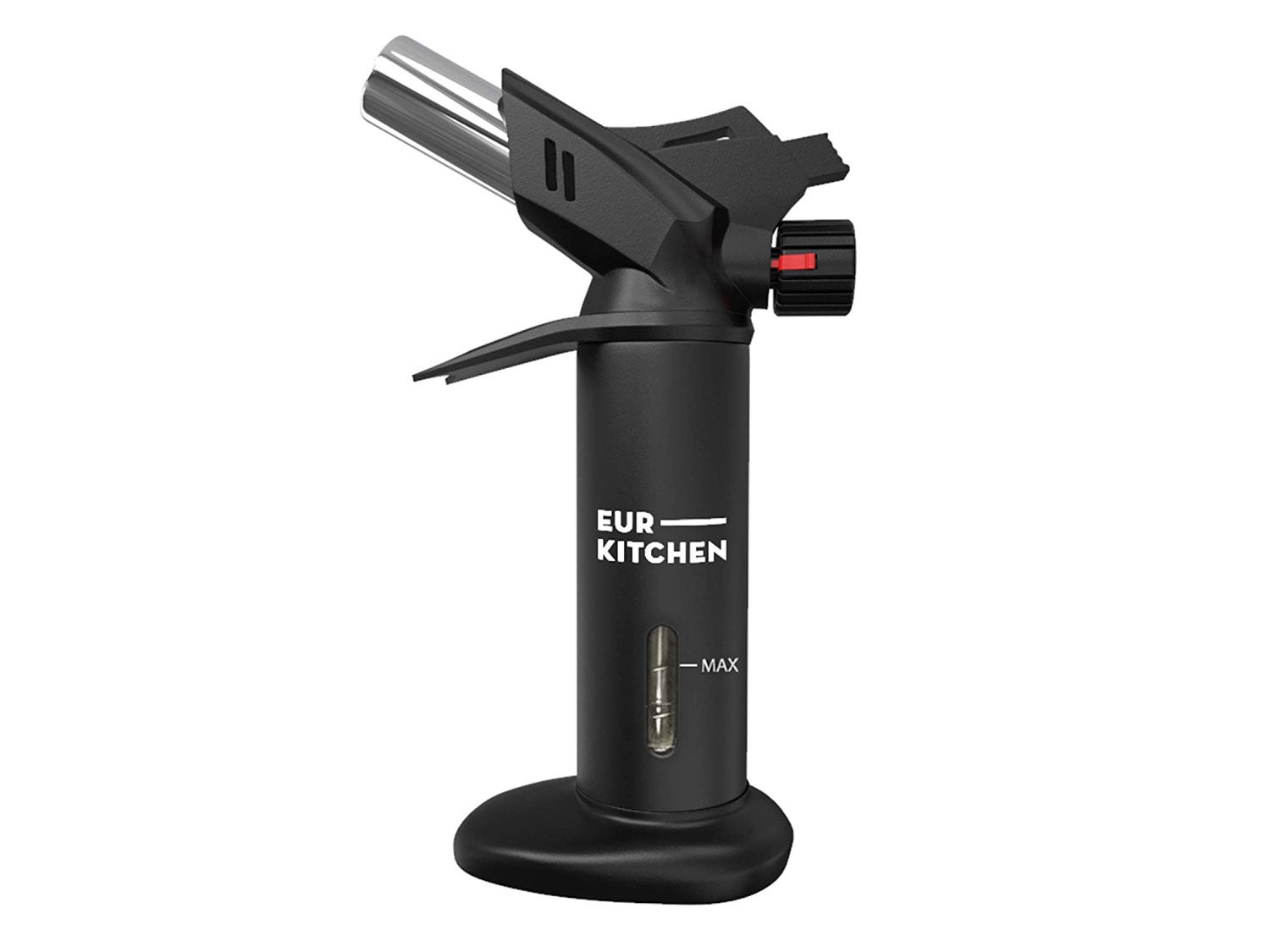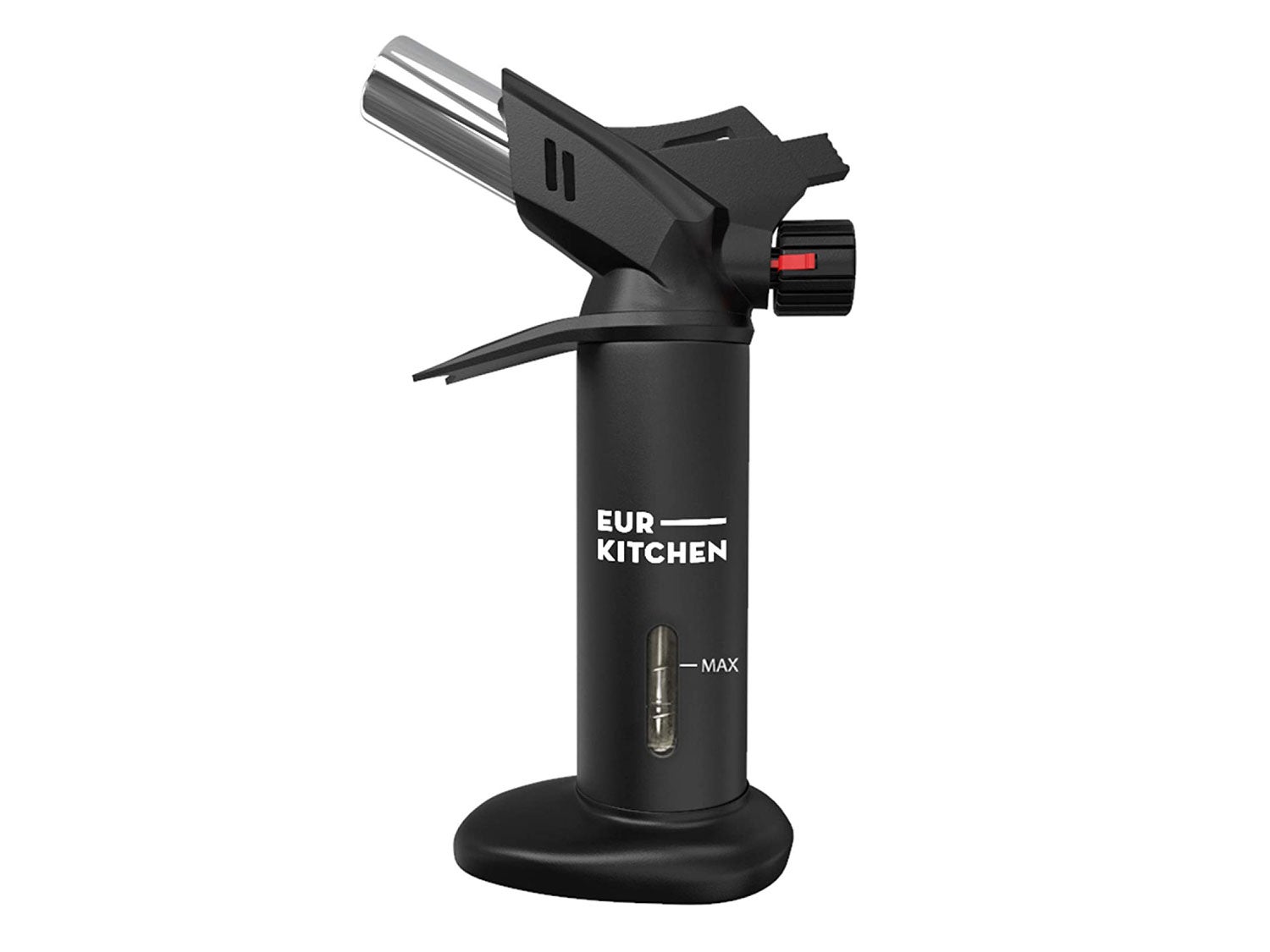 Have you ever made a baked Alaska? No more excuses with this handy tool EurKitchen
Check Price
Though it's made of lighter-weight aluminum, the EurKitchen blow torch still throws a serious flame. One-touch ignition and a dial to adjust gas flow make it seem just a little too easy to burn things, so pace yourself with this unassuming little devil. Thankfully, this one also features a safety lock, as well as a finger guard to keep the heat at bay. Our favorite feature: an at-a-glance gas gauge to let you know when you're running low on fuel.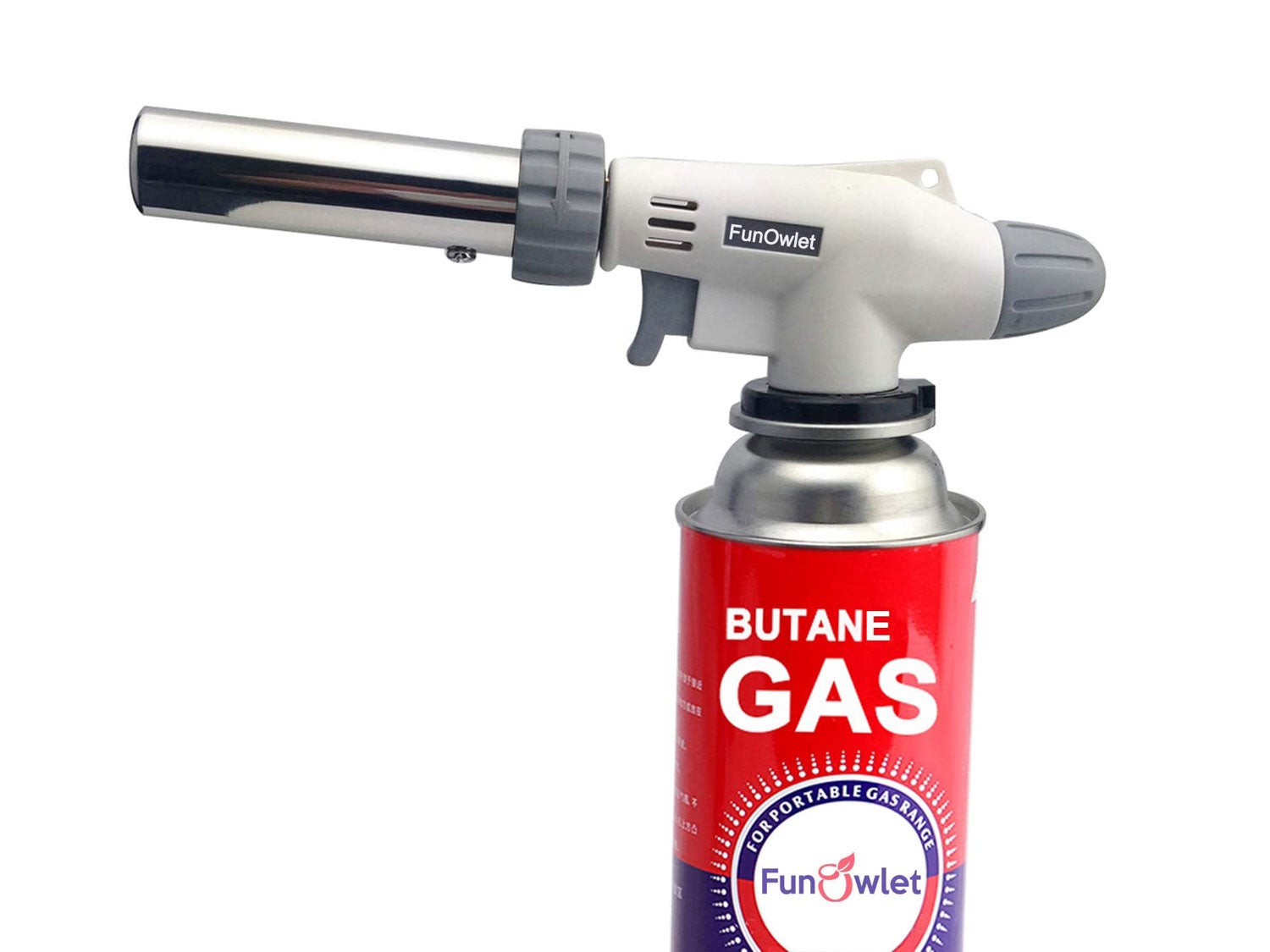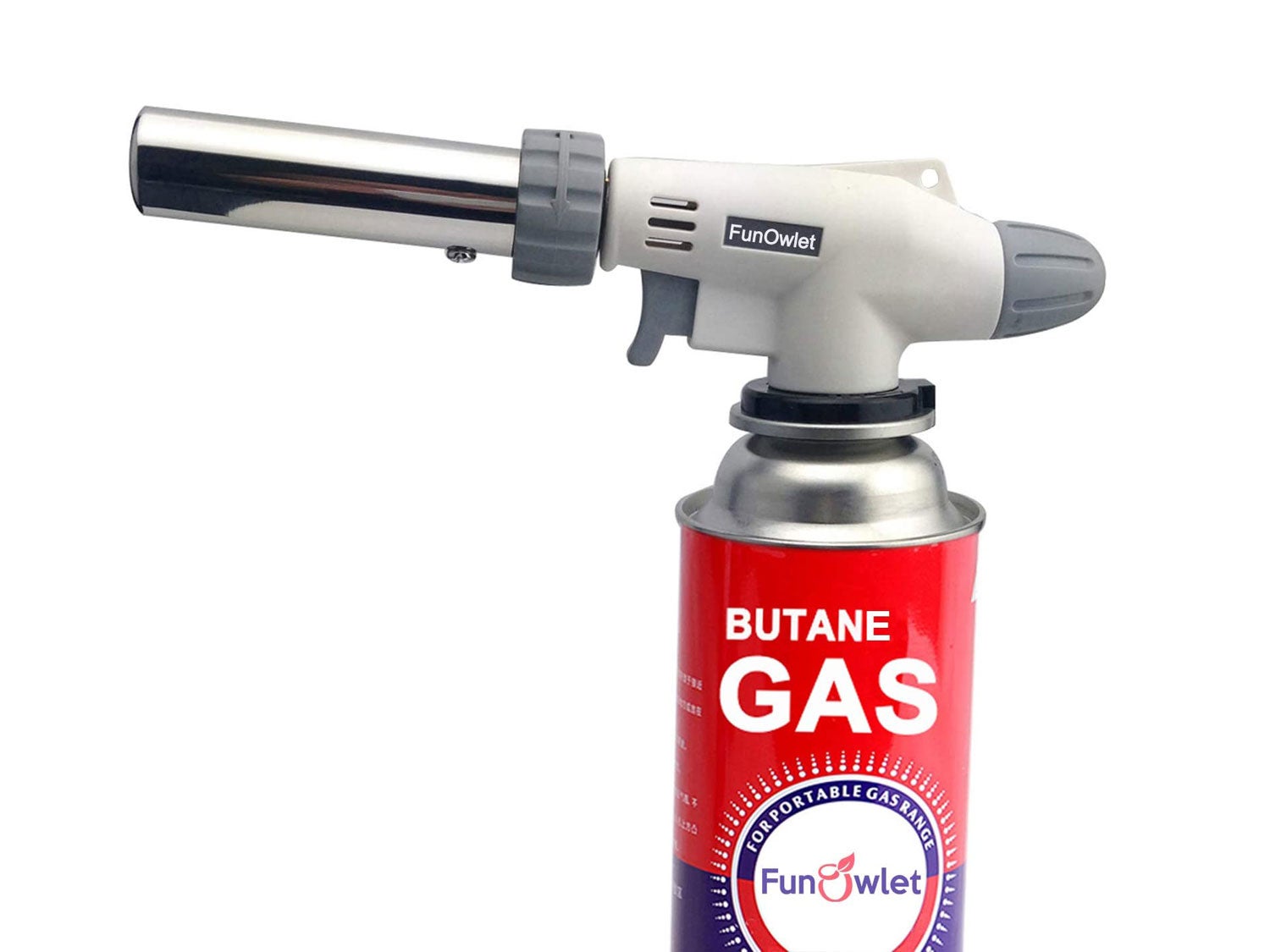 This option gives you full control over the size of your fire. FunOwlet
Check Price
A single piece of equipment that attaches directly to the can of butane, this torch head is no-frills. As a result, replacing the fuel is a one-twist operation. (It does require a different type of butane canister from the others, so be sure to check the instructions before ordering fuel.) The easy on-off lighter, with a valve to control the strength of the flame, gives this one all of the power with none of the fuss. And if acrobatics are required to get that brûlée just right, this one can an also be used at any angle, including upside down.