Drinks
6 New Cocktail and Spirit Books for the Best Summer Drinking
It's time for minty amaro milkshakes and bubbly Italian spritzes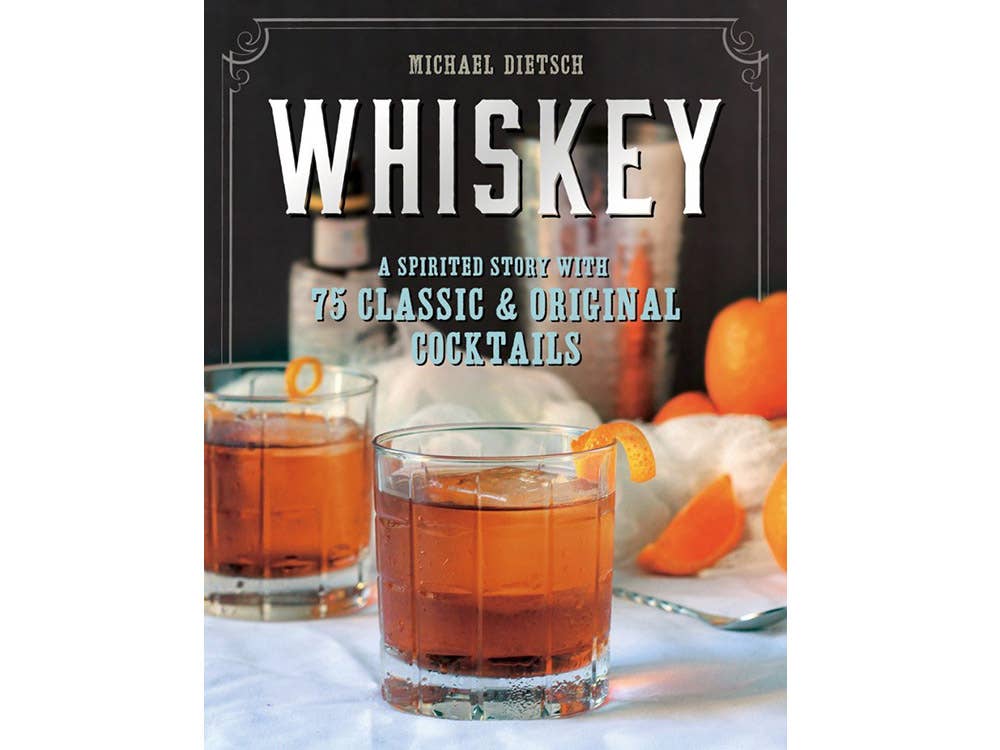 When the air is thick with humidity, the smell of meat on the grill, and the sounds of people bolting from their desks on summer Fridays, there's one essential seasonal accessory: a drink in your hand. Preferably ice-cold. And a new slate of cocktail and spirits books is here to give you some inspiration beyond the standard (if excellent) margarita and G&T. Below, six-must reads that just need you to bring a cocktail umbrella.
You can't talk summer drinking without rum and tiki drinks, and this new release from the co-owners of San Francisco's iconic Smuggler's Cove is the best way to up your tiki intake. With more than 100 recipes, both classic and modern (including homemade grenadine and coconut cream, of course), Smuggler's Cove is for anyone who appreciates the beauty of tropical drinks and wants to dig in deeper. A primer on essential tiki techniques as well as a thorough, authoritative guide to rum take you further than the typical booze book.
Do I need another book about whiskey, you may be thinking. Dunno, does yours spend 30 pages exhaustively exploring what whiskey is, then take more time to doggedly pursue what whiskey means around the world (do you know what really makes Scotch Scotch)? Does your book have 75 cocktail recipes from the Colonial era to what bartenders are making right now? And is it as easy to digest as the scholarly but approachable writing from spirits expert Michael Dietsch? If not, consider picking up this essential guide to becoming the ultimate whiskey connoisseur.
Out of all the books on this list, Brooklyn Bartender is the one to get for any kind of drinker, regardless of their particular boozy interests or skill making those cool lemon twists. Written by cocktail expert Carey Jones, who among other publications is also the co-author of Saveur's bartender secrets series, this book doesn't suffer from any of the pitfalls of Brooklyn's eyeroll-worthy trendiness. Starting with a full guide to building your own bar (from selecting bottles and barware to making your own syrups), the book is broken down by spirit, and interspersed through each chapter are short vignettes about various Brooklyn bars making some of the best cocktails around. So, want to make a cocktail with mezcal? Turn to page 151 and dive into the chapter, where you'll find a standout from Mayfield with watermelon juice, ancho simple syrup, and lime. Or, want one from James Beard award-winning Maison Premiere? Turn to page 208, read a few paragraphs on their story, and then find a handy sidebar with four recipes to try.
Southern Spirits isn't just a cocktail recipe book—this is a cocktail book with in-depth reportage about the American South's cocktail culture and the history behind its most iconic spirits, with recipes to boot. Written by the contributing barbecue editor for Southern Living and Southern food correspondent for Serious Eats, historian Robert Moss proves that there's more to the South than just bourbon and juleps. Dive in and you'll find yourself reading about everything from Madeira wine to peach brandy.
Beautifully designed, small enough to slip into a tiny tote bag, and full of 50 recipes for both drinks and snacks to nibble on while sipping, this book is as refreshing as its namesake drink: Italy's iconic spritz. [In this definitive history of the classic aperitivo, Baiocchi and Pariseau make a compelling argument for paying closer attention to the drink. "The spritz is more than just an early evening cocktail—it's a style of drinking." Their effervescent, not-too-boozy spritzes—and breezy narrative ride through Italy in search of spritz wisdom—will have you set up for the entire summer.
By way of disclosure: Co-author Leslie Pariseau is now an editor at Saveur.
And Keep an Eye on: Amaro, Brad Thomas Parsons (October, 2016)
If you frequent cocktail bars these days, you've likely seen more and more mixed drinks featuring amari, bittersweet, herbacious Italian digestifs that are finally having their moment in America. With cocktail recipes, amaro-spiked desserts, and even a guide to making your own amari, this book is a comprehensive guide to the liqueur. But more than just a guide, Amaro a book you actually want to read. It's written by Brad Thomas Parsons, the author of the James Beard and IACP award-winning book on bitters, and its best feature are the recipe headnotes. Ranging from personal anecdotes about cocktails to multiple paragraphs about a classic's history, you get fun, interesting context with every recipe.
WATCH: How to Flame a Cocktail Twist