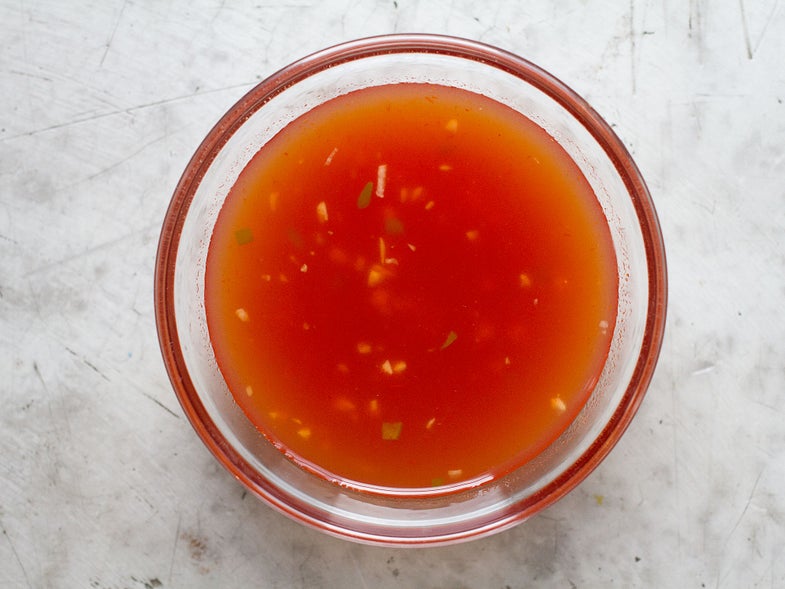 An easy Thai chile sauce. Use it as a dipping sauce for wings or as a dressing in this sardine and lemongrass salad.
Sweet Chile Sauce
An easy Thai chile sauce.
Time: 5 minutes
Ingredients
1⁄4 cup sugar
1⁄2 cup rice vinegar
1⁄4 cup ketchup
1 garlic clove, minced
1 Thai chile, stemmed and minced
Instructions
In a small saucepan, combine the sugar with 1⁄2 cup water and bring to a boil, stirring until the sugar dissolves. Stir in the vinegar, ketchup, garlic, and chile, and cook until slightly reduced, about 5 minutes.
Remove the sauce from the heat and let cool completely before serving. Store the sauce in an airtight container in the refrigerator for up to 3 months.