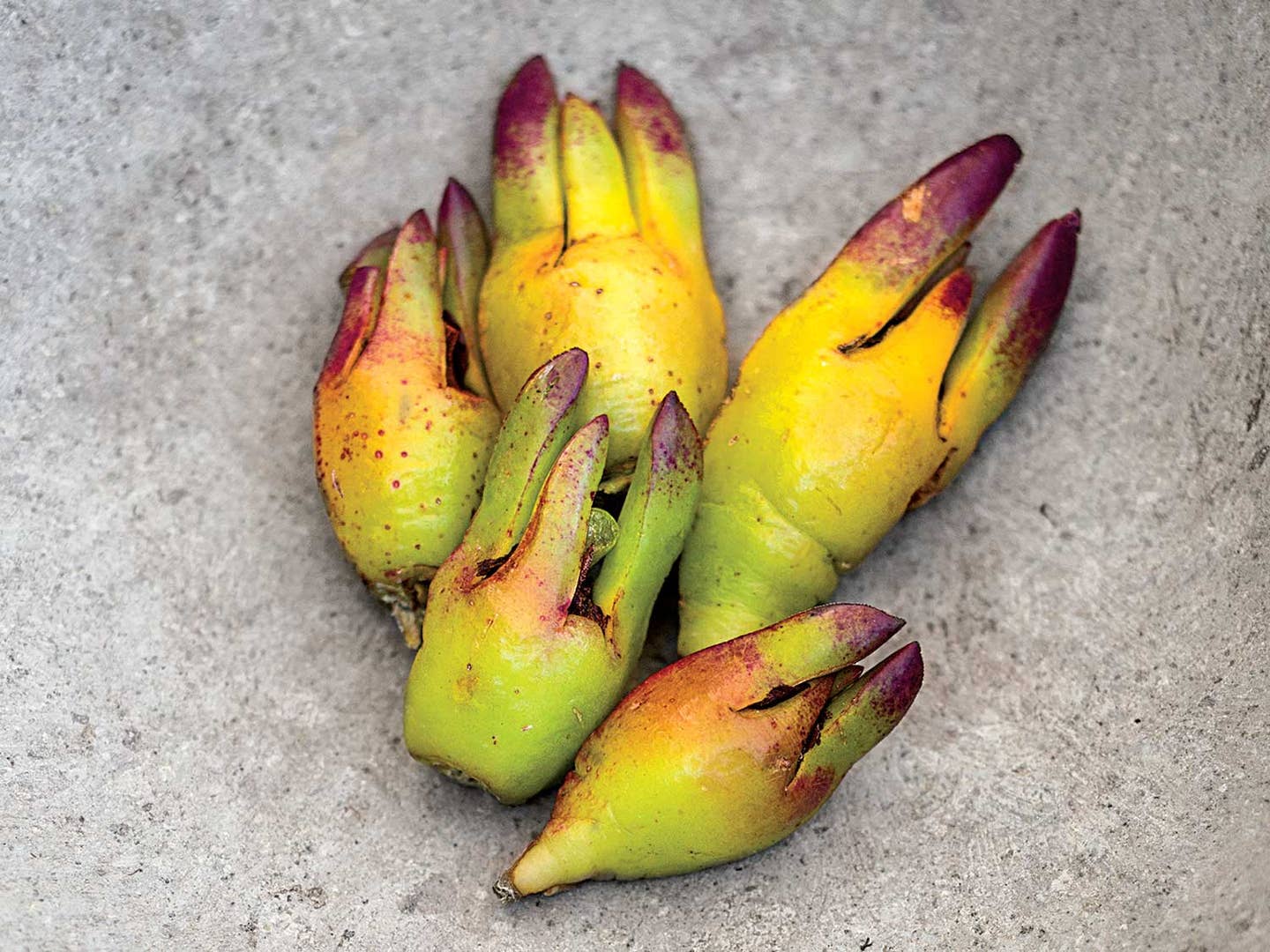 Techniques
These Succulents Taste Like Strawberries
Chilean chef Rodolfo Gúzman forages these sweet treats personally
Foraging for native plants has been a practice of Chile's indigenous people for centuries. As part Mapuche, one of Chile's native groups, I try to bring those same influences to the menu at Boragó, my restaurant in Santiago. Some of the most interesting specimens are found along the country's 2,600 miles of coastline.
More than a decade ago, I went foraging along the shore outside Val­­divia with a Mapuche man named Don Pascual, a prominent leader in the community. As we walked, he pointed at a plant carpeting the rocks and told me, "You have to taste this one." Sea strawberries are a ground-covering succulent with a gushy center. Peeled, they smell and taste exactly like soft, juicy strawberries—but with the brininess of seaweed. They opened my mind to the foods that could be found even just along this coast.c
Sea strawberries are in season for just a few weeks of the Chilean summer, so my crew and I will harvest up to 150 pounds in a day. We ferment some, which intensifies their floral flavors. We extract their juices. We serve them raw as a dessert with almond-milk "snow." I've found other varieties similar to them around the world, but Chile's are by far the largest and most delicious.
As a forager, I love to see and learn things I never would as just a cook. It's like being a painter who is happy to paint with just 25 colors, when suddenly there are 300 colors in front of you. I feel like I get to bring new knowledge to this old tradition and help it to evolve. The sea ­strawberries just opened the door.