Culture
This Chickpea Pancake Is the Perfect Canvas for Any Summer Vegetable
Topped with roasted summer squash, Italy's farinata makes a sensational savory tart that's vegetarian and gluten-free to boot
Serves

serves 4

Cook

2 hours 5 minutes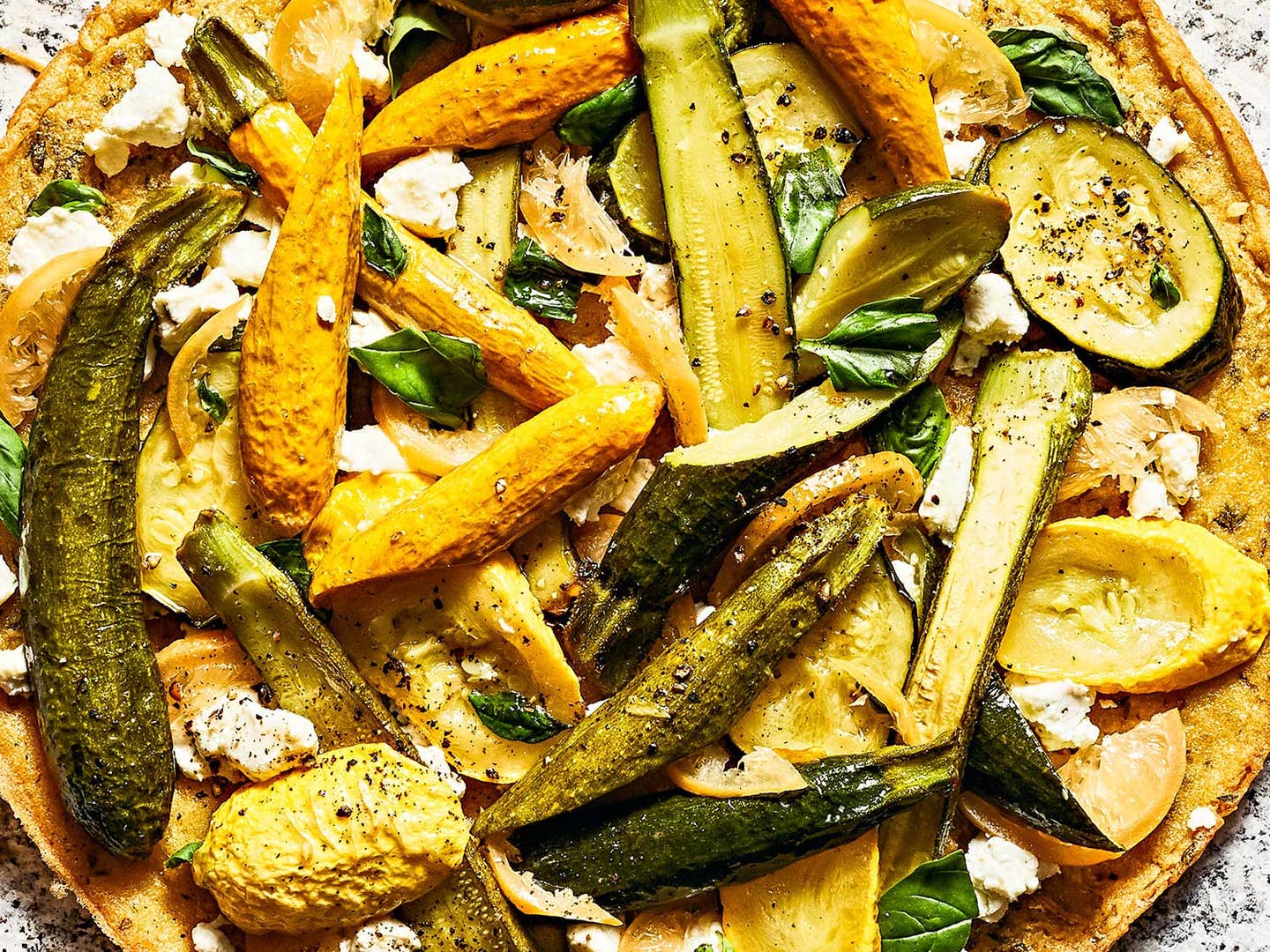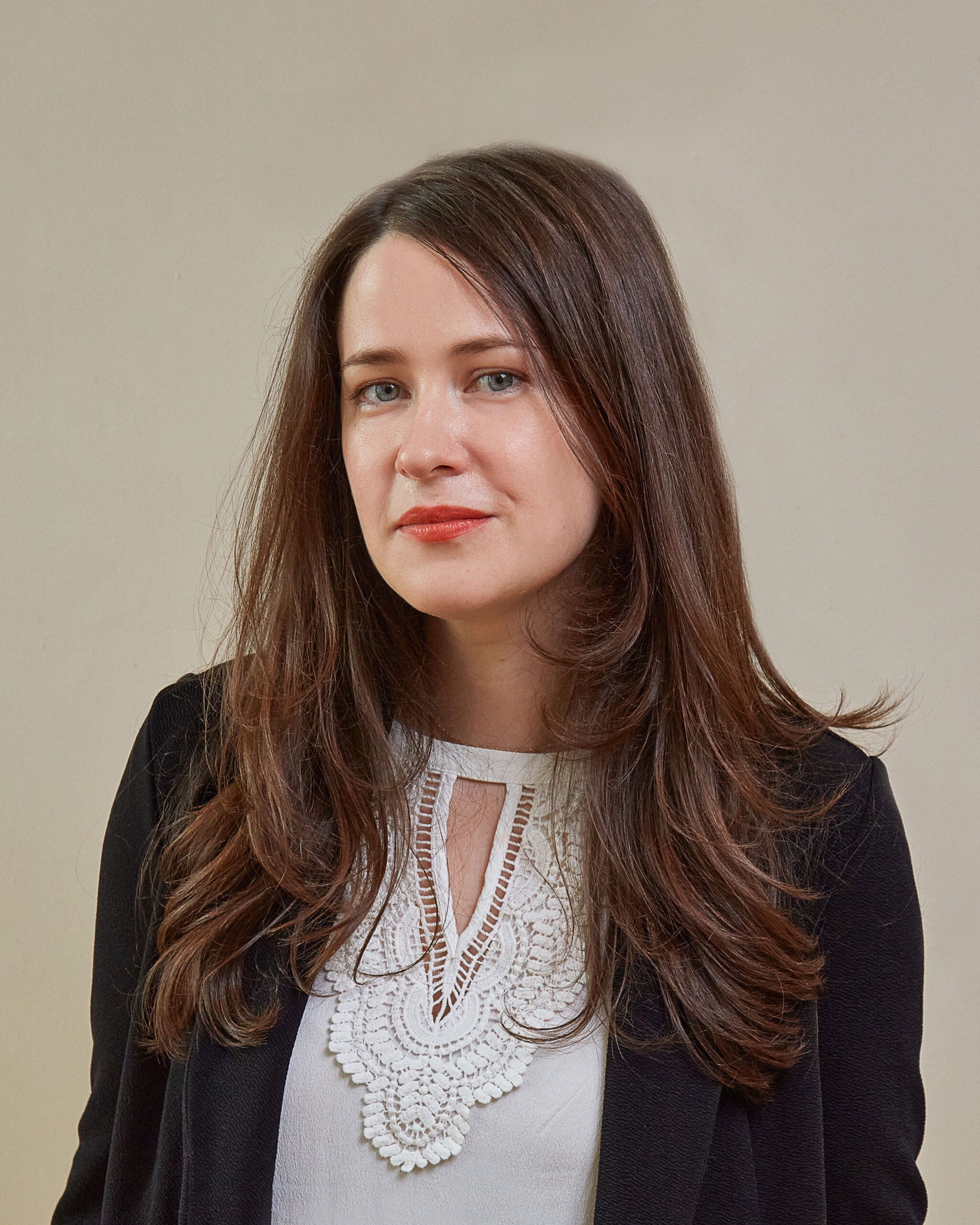 ---
In the towns lining the French and Italian Mediterranean coasts, one street-food dish is ubiquitous: a savory pancake made of chickpea flour and robust local olive oil. In and around Nice, it is known as socca, while in Italy, its name varies by region. In Liguria, it is referred to as fainâ, and in other parts of Italy, it goes by torta di ceci or simply farinata.
Chickpeas have been cultivated for millennia, most likely originating in the Middle East, and varietals of the legume have long played an important role in the cuisines of Europe, North Africa, India, and beyond. In areas where wheat was traditionally not available, dried chickpeas were often pulverized and used as a flour. Also called garbanzo flour, besan, or gram flour, it's a marvelous, nutrient-dense pantry staple—and the star ingredient in the humble farinata.
Farinatas are most often served plain, either as a starter at restaurants or a snack at outdoor markets, but the rich, faintly chewy pastry also makes an excellent base for a vegetable tart. While the pancake bakes to a thin, crispy layer in a hot cast-iron skillet, I like to roast a sheet pan of fresh summer produce at the same time—there's plenty of room in the oven for both.
This time of year, gardens and CSA boxes are flush with summer squash, so instead of using them up in another batch of ratatouille or zucchini bread, lightly roast the vegetables to top a farinata, then add a few crumbles of fresh goat cheese and slivers of zippy preserved lemon.
Slice into strips and serve as an appetizer with glasses of chilled dry vermouth, or cut into more generous wedges and enjoy for supper al fresco with a bottle of rosé. Either way, here's how to make a flawless farinata and dress it up for dinner.
Start with Fresh Pantry Ingredients
Unlike more delicate wheat-based breads and pastries, a farinata is made up of boldly flavored ingredients, so freshness is important here. Like all other unrefined flours, chickpea flour is best consumed within 1 year of milling. To retain its freshness, store in a non-absorbent, airtight container in a cool, dry place for up to 6 months, or in the freezer for up to a year. Before using, give it a sniff; if you detect a hint of rancidity, or notice any mites or moths, replace it.
Two other pantry ingredients are key to the batter: extra-virgin olive oil—use a robust Mediterranean style for peppery richness—and dried herbs. Thyme and oregano retain plenty of their aroma when dried, so I often rely on them even in the summer. Take note that olive oil should be stored in a cool dry place for no longer than 2 years and dried herbs for no longer than 6 months.
Make the Batter in Advance
At least half an hour before you plan to cook the farinata, make the simple batter. This will allow the grains of chickpea flour to fully hydrate, resulting in a creamy, slightly fudgy texture at the pancake's center. Season the batter generously with salt, as the legumes absorb a great deal of flavor.
The batter can be stored at room temperature for up to 12 hours, so consider mixing it before work in the morning for a quick and easy dinner.
Keep the Summer Squash Chunky
While the batter rests, prepare the vegetables for roasting. Summer squash can turn watery if allowed to cook slowly; to prevent this, cut into chunks, oil liberally, and spread out on a large baking sheet with plenty of space in between each piece. A quick roast in a hot oven will soften and lightly brown the vegetables without turning them to mush.
Preheat Your Cast-Iron Skillet
Place a large, well-seasoned cast-iron skillet in a cold oven and allow them to preheat to 425°F together. While a farinata is traditionally baked in a thick layer in a copper pan, we used a wide skillet to create a thinner pancake. The more equal ratio of pillowy core to crispy exterior gives it a sturdier texture that's better suited for supporting a heap of roasted vegetables.
Once the skillet and oven are very hot, add a thin layer of olive oil and swirl it around to coat. Return to the oven, close the door, and allow the oil to heat for a few minutes. When the oil is very hot and just beginning to smoke, carefully pour in the batter. The hot skillet may sizzle as you pour; avoid burning yourself by keeping it on the rack or setting it on the oven door.
Swirl the Batter to an Even Layer
Before closing the oven door to bake, firmly grasp the handle of the skillet and tilt gently to swirl the batter into an even layer, allowing it to come up the edges slightly. When the farinata is unmolded, this step will create a slight lip around the perimeter of the crust, making the pancake more tart-like and helping to prevent any juices from spilling over the edges.
Roast the Vegetables as the Farinata Bakes
Cut into ½-inch chunks, the squash will cook perfectly in the time it takes the pancake to set and crisp. You can use the same method for eggplant or heirloom tomatoes, though depending on ripeness, the tomatoes will cook down to a sweet and jammy topping in about half the time.
Allow the farinata to cool slightly in the pan—it will continue to cook and solidify as it rests. Run a thin offset metal spatula along the edge of the pancake, then tilt the skillet and use the spatula to gently slide it onto a large, flat platter or cutting board.
You can add the toppings while the crust is still warm or wait until it has cooled completely and serve at room temperature. If you bake the farinata more than an hour ahead of time, wrap the pancake tightly in plastic wrap to prevent it from drying out and recrisp in a hot skillet on the stovetop before topping.
When it comes to the toppings themselves, keep in mind that chickpea flour doesn't have the gluten structure of a wheat-based dough. Excessive moisture can turn the farinata soggy, so skip any kind of sauce and go straight for the cheese, such as crumbled chèvre or ricotta salata, or shaved Parmesan or aged pecorino. Round out the dish with the gently roasted squash, a drizzle of olive oil, and for a pop of bright salinity, thinly sliced preserved lemon.
Ingredients
1 cup (4¼ oz.) chickpea flour
½ cup extra-virgin olive oil, divided, plus more for drizzling
2 medium garlic cloves, finely grated (1 tsp.)
1 tsp. fresh thyme leaves
¾ tsp. kosher salt, plus more as needed
½ tsp. dried oregano
12 oz. assorted summer squash, such as zucchini and yellow squash, cut into ½-inch slices or halved lengthwise if very small
Freshly ground black pepper
1 preserved lemon, thinly sliced, seeds discarded
½ cup (3 oz.) fresh goat cheese
Fresh basil leaves, for topping (optional)
Instructions
Step 1
In a large bowl, whisk together the chickpea flour, 2 tablespoons oil, garlic, thyme, salt, oregano, and 1½ cups cold water. Cover with plastic wrap and set the batter aside at room temperature for at least 1 hour and up to overnight.
Step 2
Place a 12-inch cast-iron skillet on a rack in the center of the oven and preheat to 425°F. Set a second rack in the top third of the oven. When the skillet is hot, add 2 tablespoons oil, swirling carefully to coat the bottom. Return the skillet to the oven and let the oil heat for 2 minutes, then pour in the batter, tilting the skillet until the batter settles into an even layer. Return to the oven once more and cook until the edges are golden and a toothpick inserted into the center comes out clean, 25–30 minutes.
Step 3
Meanwhile, on a large baking sheet, add the squash and remaining ¼ cup oil; toss to coat. Season liberally with salt and pepper, transfer to the top rack in the oven, and roast until the squash is tender when poked with a fork but still holds its shape, 20–25 minutes.
Step 4
Remove both the squash and the farinata from the oven; let cool slightly. Using a thin offset spatula, slide the farinata onto a cutting board or large platter. Arrange the squash, preserved lemon, and goat cheese over the top. Cut the farinata into strips or wedges and serve hot, topped with the basil and drizzled with more olive oil if desired.