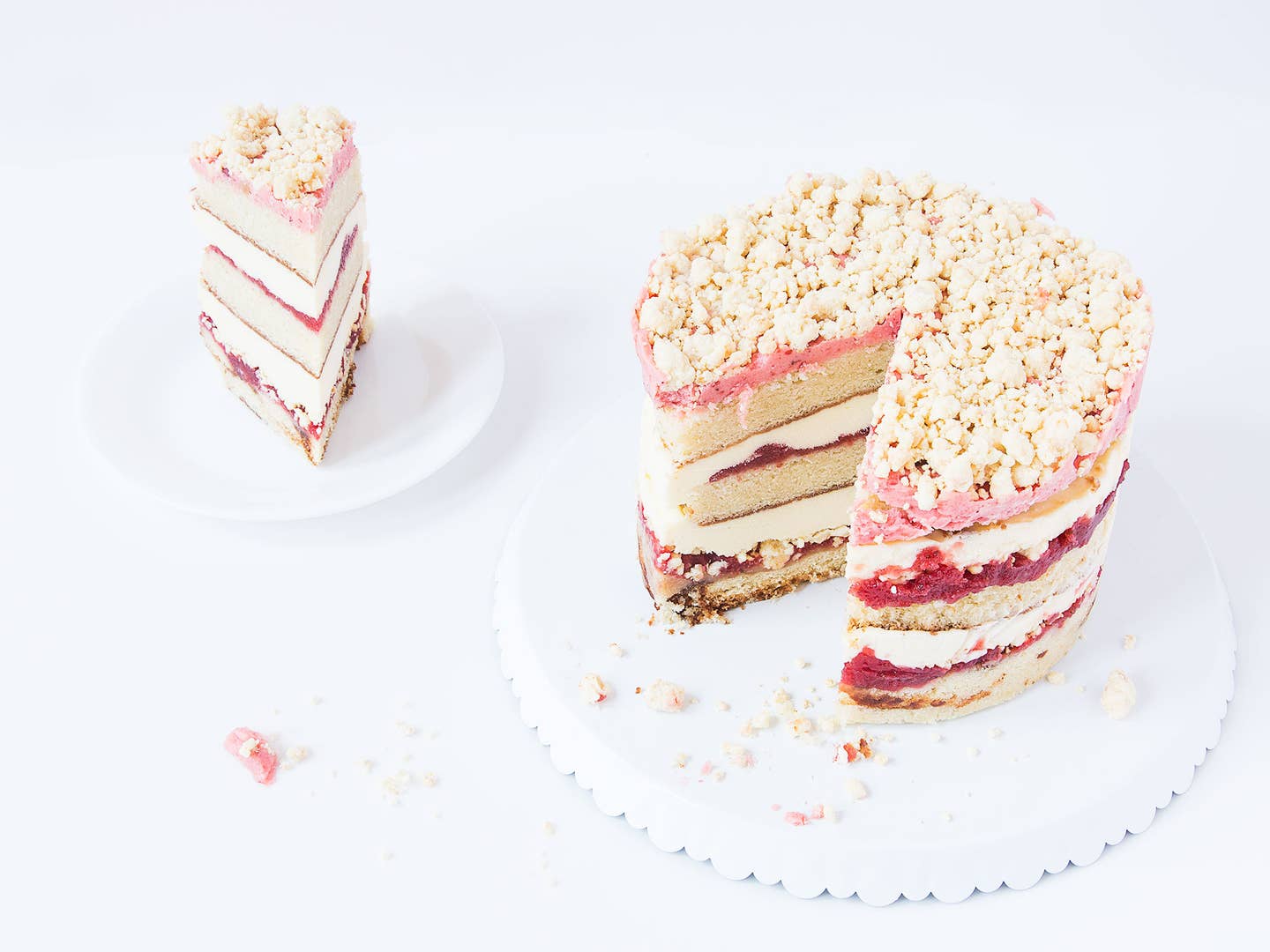 Recipes
A Towering, Fruity Cake for Summer
Christina Tosi pickles her favorite berries for this lemony, stacked cake that's perfect for a summer birthday
"I was a picky eater as a kid," explains Christina Tosi, founder of New York City's Milk Bar and general dessert ambassador to the world. "One of the only fresh-from-the-earth things I would eat was a bowl of strawberries with a little bit of sugar on top."
Her tastes have since expanded, but that love for strawberries has remained. At Milk Bar, known for its Crack Pie and cake truffles and all sorts of things that children's dreams (and sugar highs) are made of, she likes to pickle them, and then use them in jam, frosting, or even boozy milkshakes. For years, Tosi has gotten her berries from Rick Bishop of Mountain Sweet Berry Farm in Sullivan County, NY, and assures us that the more overripe and bruised a berry is, the better it is for baking. They play a big part in the Strawberry Lemon Layer Cake that's on offer at summer's beginning, when tiny tri-star strawberries are in season.
The cake is not for the faint of heart, not for lazy bakers or those born without a sweet tooth. To make it, you'll need to prepare no fewer than six components, including vanilla cake, strawberry jam and frosting, and Milk Bar's signature "milk crumbs," sweet and crunchy and milky bits scattered throughout the towering cake. But it's a beautiful thing, bright and lemony and fruity and sweet, perfect for a summer birthday.