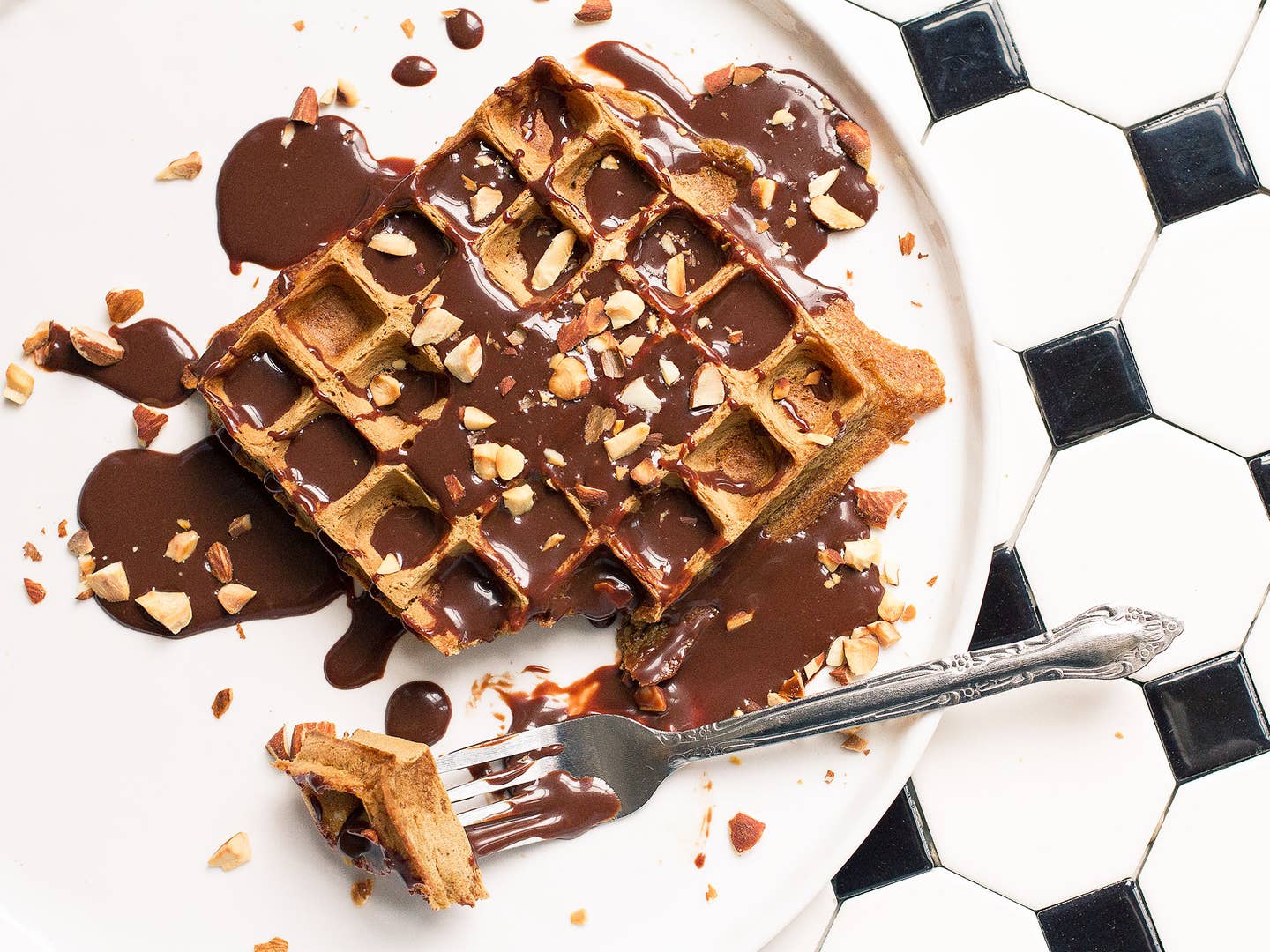 Drinks
5 Unexpectedly Delicious Ways to Cook with Coffee
Take your beans beyond the coffee cup
The results may surprise you. You may not think they'll work. But they do, and they take coffee to wonderful places.
Make it a breakfast salad
Espresso's acidity makes it a natural choice to bolster a red wine vinaigrette. And its roasty depth only makes for better bacon in this bacon-and-eggs frisé salad perfect for breakfast.
These waffles get a double dose of espresso: first in the batter, then in a condensed milk-based mocha sauce that's as rich as hot fudge, but far less sweet.
Problem: Irish soda bread often sounds better than it tastes. Solution: This moist, craggly-topped version, which gets impressive depth from a hit of espresso.
Make cauliflower even better
You may not think coffee belongs in a shallot cream sauce, but it adds depth a lot like the browned fond in meat dishes. Add in some toasted hazelnuts and you have a rich, nutty way to complement caramelized cauliflower.
A new take on the classic coffee-infused chocolate cake. This one is as good for ending the day as it is for starting it anew.