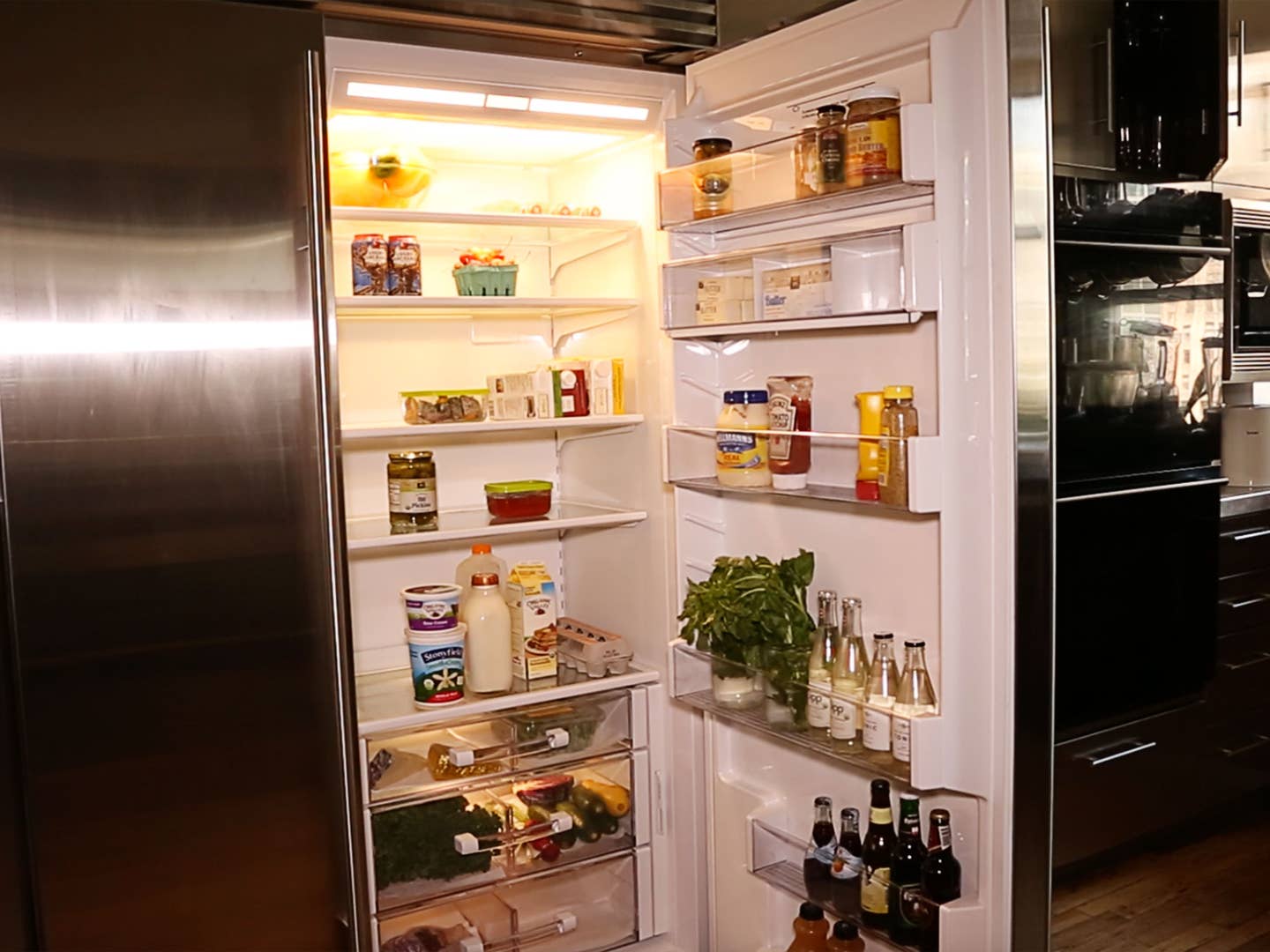 Techniques
Video: How to Stock Your Fridge
You buy the best ingredients. Here's how to keep them fresher, longer
The refrigerator is a key piece of equipment in any kitchen, controlling much of your perishable food storage. You're obviously buying the freshest and best ingredients, and in order to ensure that they stay that way until you're ready to use them, you'll want to make sure that you're storing them properly in the fridge.
Temperature and humidity levels in fridges can vary, but there are some general guidelines that you'll want to follow for the longest possible shelf life for your milk, eggs, produce, and other perishables.
Make sure that the seal around the fridge and freezer doors are good; this will help keep the internal temperature consistent. In the SAVEUR test kitchen, we like Sub-Zero fridges, which have a patented seal to not only help maintain our refrigerator's temperature, but also keep it running efficiently.
Sub-Zero fridges also have a seal on the crisper drawers, helping vegetables to stay fresher even longer. And the air purification system is inspired by one NASA uses, so every 20 minutes or so, all the ethylene gas that those fruits emit, accelerating spoilage (we're looking at you, apples), are scrubbed clean from the fridge. Now, your food will not only stay fresher longer, but also taste fresher, too.