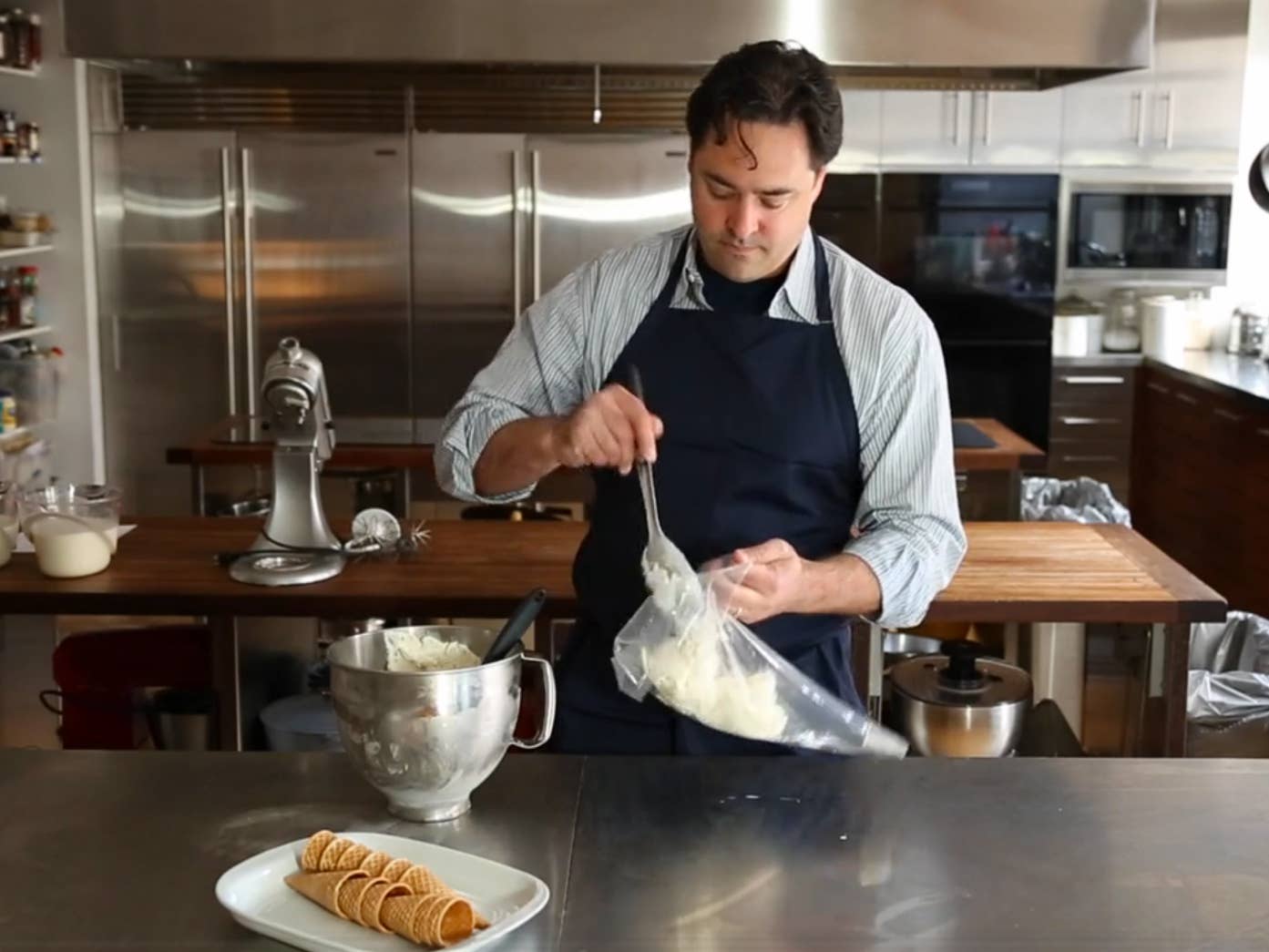 Techniques
Pro Tips: Making Homemade Soft Serve
Chris Young of ChefSteps shows us a genius hack for making soft serve ice cream at home
We've always been under the impression that soft serve ice cream requires a huge commercial machine and is impossible to recreate at home. So when Chris Young, co-founder of ChefSteps and the co-author of Modernist Cuisine, told us he had a hack to make soft serve ice cream in our own kitchens, we were beyond excited. His secret? Dry ice. Young adds it directly to a stand mixer as he's churning the ice cream base to freeze it quickly—the most reliable way he's found to recreate the texture of soft serve.
Soft serve is generally much lower in fat than hard ice cream, so for stability and structure, the base needs to be cooled to freezing quickly. Young starts by crushing the dry ice with a rolling pin; he then adds it, spoonful by spoonful, to the stand mixer as he's churning the base. Soon the smooth, dry texture of soft serve begins to take shape. After a couple additional minutes in the freezer to be sure there are no pieces of dry ice left, it can then be piped into that signature vanilla swirl on a cone.
Make sure you're ready for soft serve right when it's done, because the high-protein and low-fat content means it's very hard to re-soften to its original texture after a night in the freezer. It's a great excuse to eat it all in one sitting, we think.