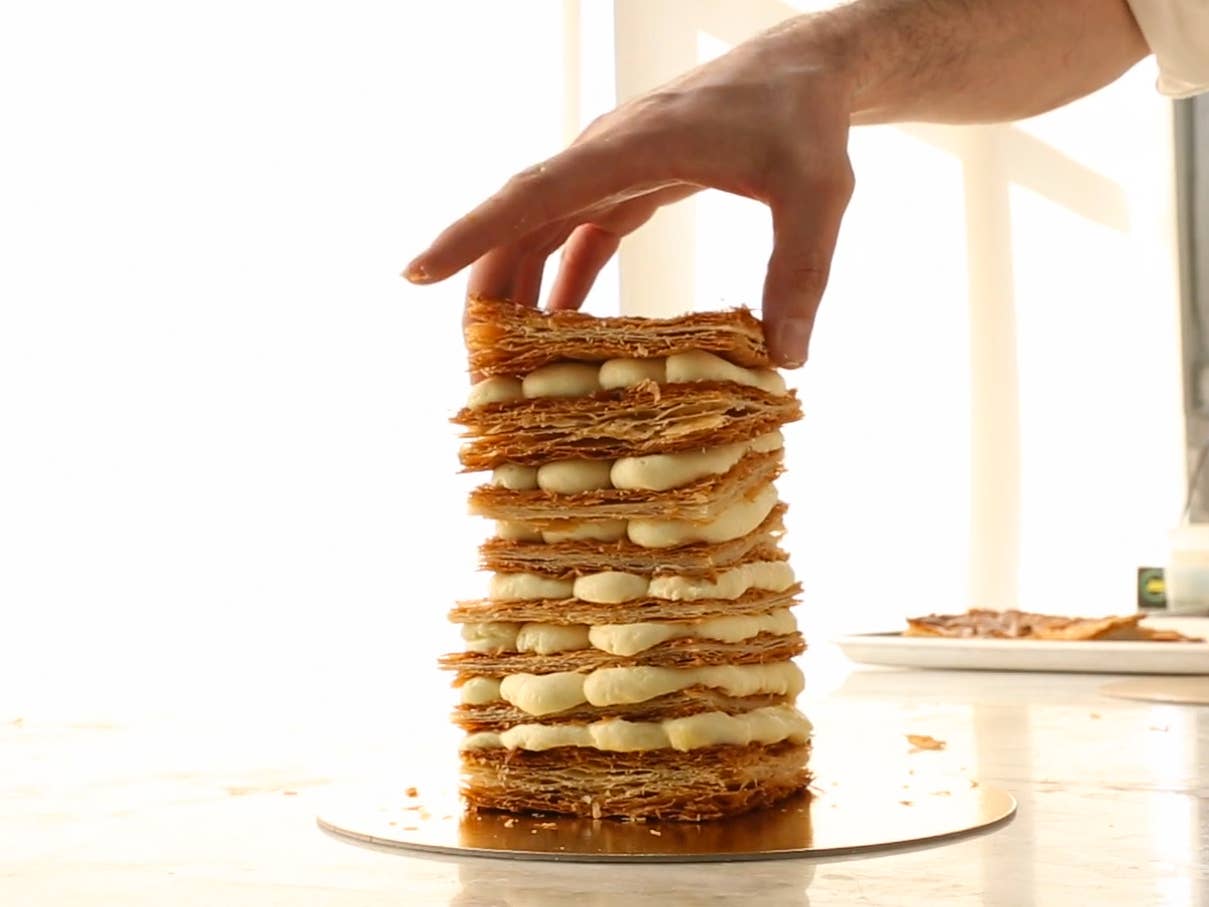 Techniques
Video: Watch Dominique Ansel Build a Towering Mille-Feuille
…and teach us how to pronounce it
We've overheard meel-fool, mill-AY-fool-AY and even the phonetic aberration mooly-falooly: It seems every non-French speaker has a unique spin on the name of this classic French pastry. Mille-feuille (correctly pronounced meel-foy) translates directly to "a thousand leaves," referring to its many-layered sheets of pastry.
We visited Dominique Ansel Kitchen in New York's West Village to see Ansel, the pastry master himself, in action. A traditional mille-feuille is comprised of alternating layers of puff pastry and pastry cream, but leave Ansel (the ever-inventive father of the cronut) to take it to the next level. He swaps out a traditional puff for inverse puff pastry, where the butter actually envelops the dough instead of the other way around. He also uses diplomat cream, an airy, light custard that's a blend of pastry cream and whipped cream. And he always builds them to order so the pastry is still perfectly crisp when it's served.
Usually, there are three layers of pastry and two layers of cream, but we challenged Dominique on our visit to his kitchen to see just how high his mille-feuille could reach. The multi-storied skyscraper may have been a tall order, but this leaning tower of pastry is a lesson to us all: If at first your mille-feuille folds, try, try again.