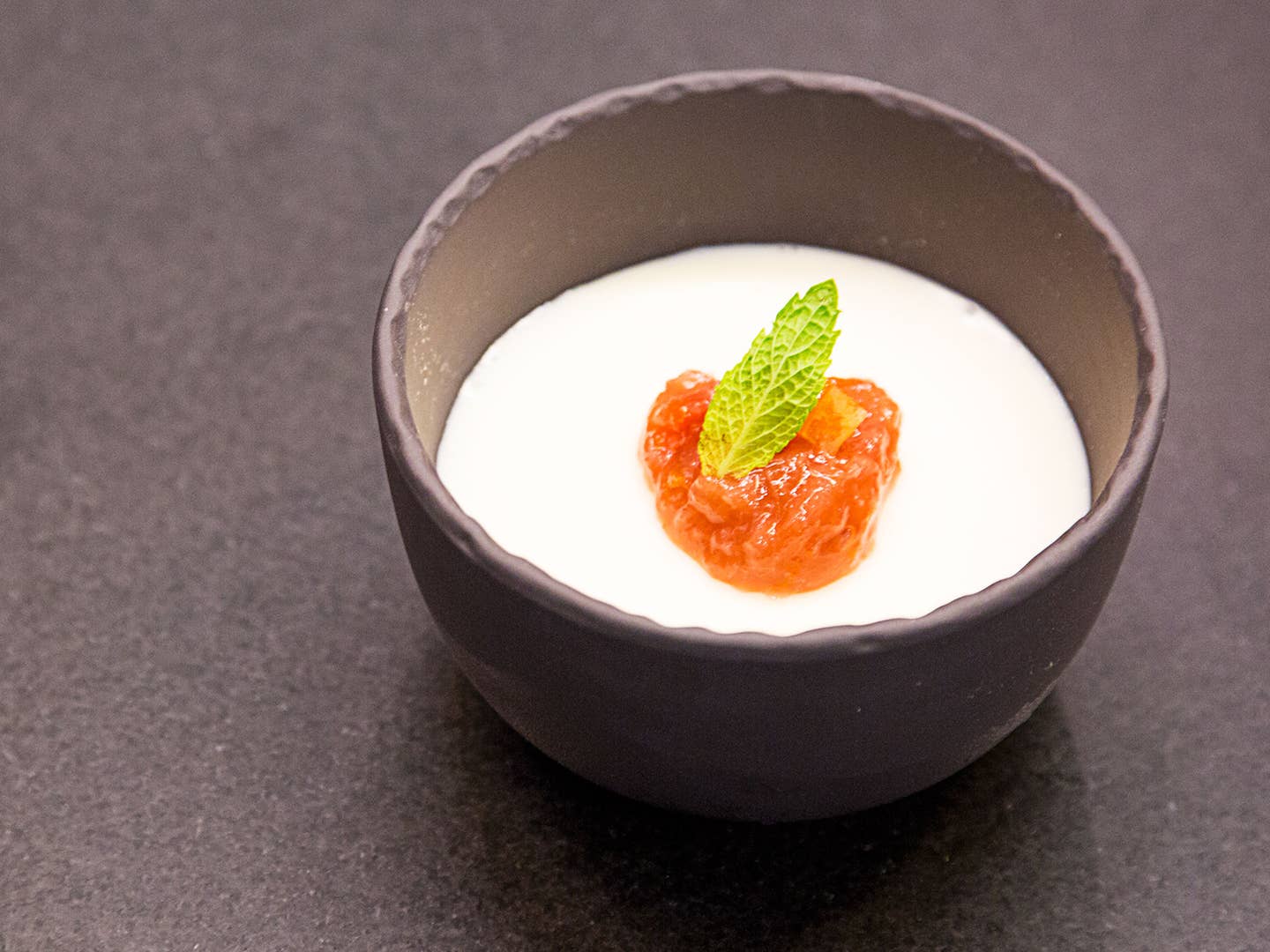 Techniques
Video: Michael Laiskonis' Rhubarb Compote
The pastry instructor and creative director at the Institute of Culinary Education gives us a lesson in compote
Rhubarb's not just the "pie plant" anymore; its tart, rose-colored stalks are also excellent pickled, preserved, and cooked down in any number of sweet or savory dishes. SAVEUR recently hosted a dinner for the James Beard Foundation at Intro Chicago, where visiting pastry chef Michael Laiskonis took some time in the kitchen to dish on his perfect rhubarb compote technique.
Because rhubarb is 95% water, it's easy to end up with a soupy mess, so Laiskonis bases his strategy on avoiding this. He starts by peeling the rhubarb, a crucial step for him that frees his final product of the more fibrous outer layer and allows the moisture to escape quicker. By making small cuts around the end of the stalk, you can very simply peel back the outer layer before dicing.
But excess moisture is only part of the problem; because there's so much liquid, the rhubarb is often overcooked and discolored by the time it's properly reduced. Laiskonis' next step involves making a hot sugar syrup, which allows the moisture to begin evaporating immediately, reducing the overall cook time and the amount of liquid in the final product. A wide, shallow pan provides extra surface area to further enable evaporation. Finally, he adds citrus juice and zest for balance and depth.
Once cool, the compote is perfect on top of ice cream or panna cotta or stirred into yogurt.