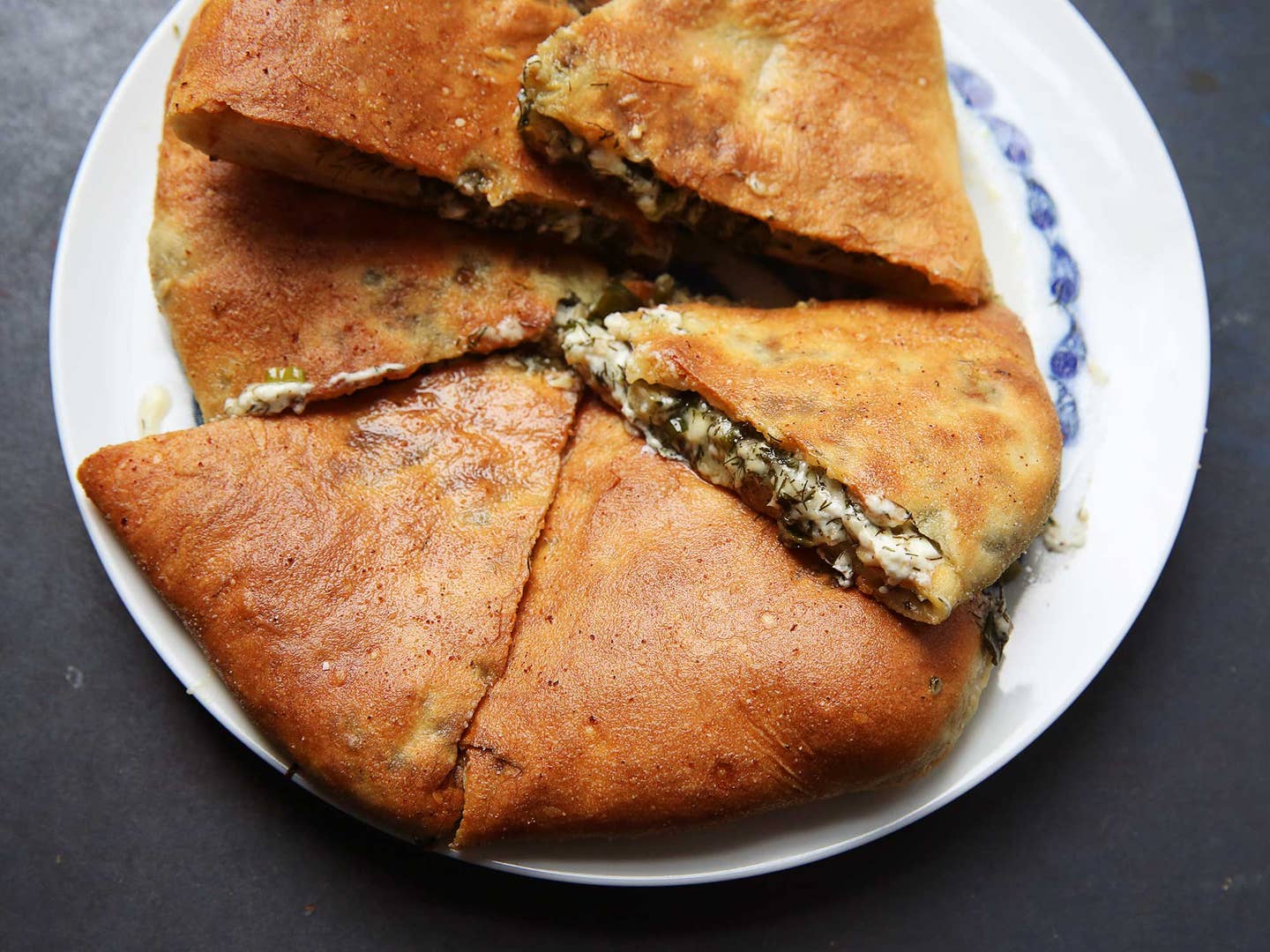 Recipes
These Super-Stuffed Ossetian Pies are the Perfect Winter Meal
Because nobody has ever wished for less pie filling
I don't know about you, but I frequently find myself wishing that everything came with more stuffing. I've never encountered a pie, dumpling, or calzone that made me think, "Ok, this is good, but how about less stuff on the inside?" No. More is more—especially when it comes to pies.
This is why Olia Hercules' take on traditional Ossetian pies are the overstuffed, gooey, buttered stuff that dreams are made of. There isn't just a lot of filling, but it's also spread through every bite. Hercules came to our office to show us exactly how this is done. Basically, you roll out the dough and pile the filling into the center. Once you fold it, you use your hands to mush the filling into every part of the pie. It creates a dough pocket with the ideal ratio of filling to dough.
And, if that isn't enough, there are a few different filling options. She made us a version with beet tops and cheese, but you can also find davondjin (wild garlic and cheese), kabuskadjin (shredded cabbage), baldjin (sour cherry filling), kartifdjin (potato and cheese), and nastdzhyn (pumpkin onion & pomegranate molasses). You might feel stuffed after just one piece, but don't let that stop you from having another one (or two).
Convinced? Make your own Ossetian pies today.