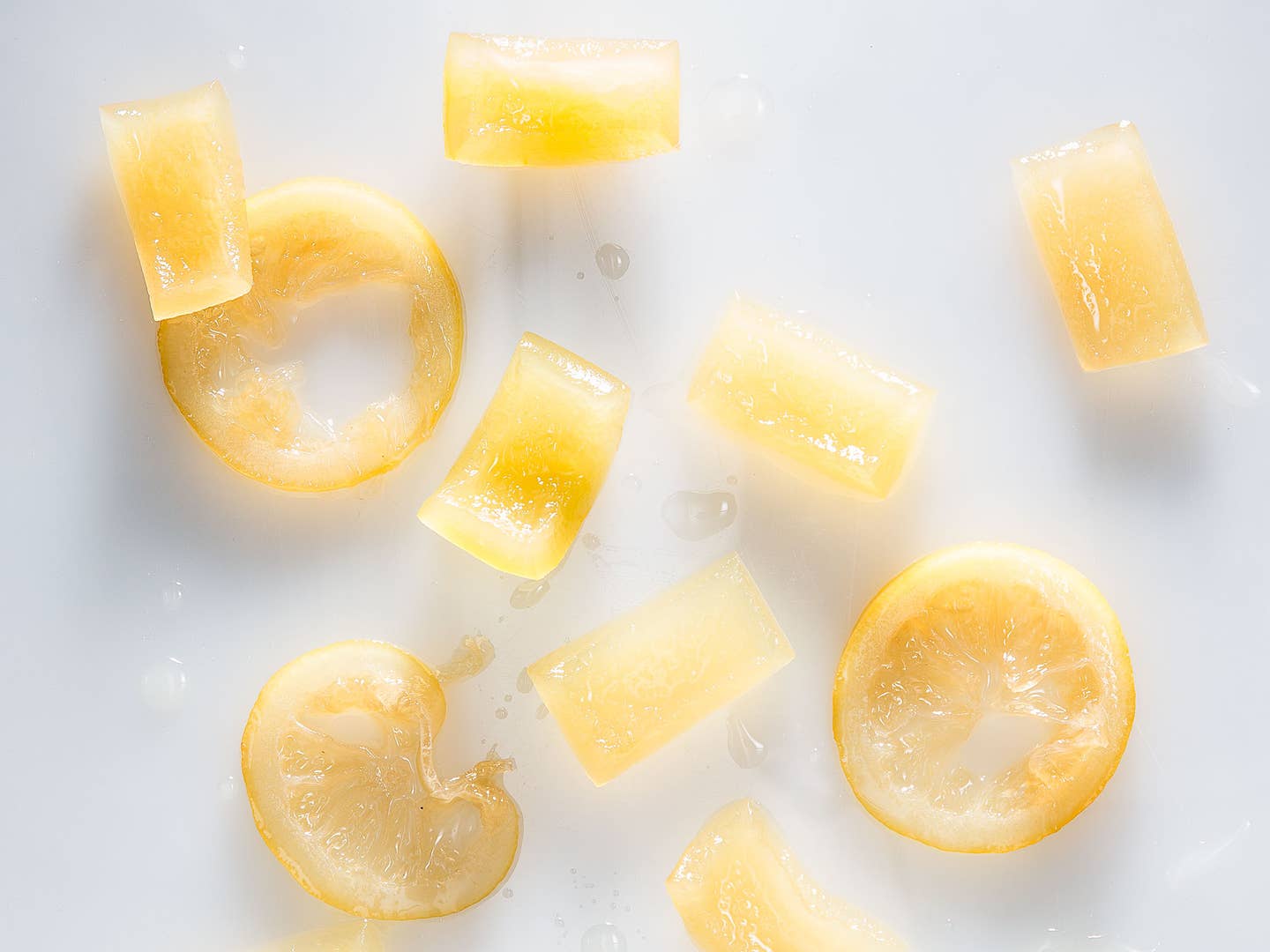 Techniques
Use Watermelon Rind to Make Mighty Fine Pickles
A sweet-and-sour summer treat to eat all year long
Watermelon is one of those foods that just screams summer. You devour it when it's hot, possibly outside, and possibly in a bathing suit. At this particular time of the year, these last waning days of summer, the melons seem to be extra-large and the fruit sweetens with the heat of the sun, so I start eating it in all my favorite preparations. Watermelon with feta. Watermelon agua fresca. Tequila-injected watermelons. I love it all. But as the saying going, "all good things come to an end," and that's true for summer produce season.
So I start preserving. While most people are familiar with preserves of fruit flesh—peach jams, tomato chutneys, strawberry jellies—watermelon is unique in that the magic isn't in the flesh. It's in the rind. Really, I would like to give an award to the genius who decided that the rind from the watermelon could make mighty fine pickles. Because it certainly does. They are sweet, tangy, puckering, crisp, tender, and pretty—in other words, absolutely everything wonderful about a pickle. And, they're made from the detritus, which is a preserving win. Serve them ice-cold alongside pork or hard cheeses like Cheddar, and then pour the spicy-sweet brine over ice, topped off with sparkling water (or something a little stronger), for a refreshing savory drink.
To make the pickle, look for a classic, seedy watermelon with a thick rind. The best way to do this is ask a grower at the farmers' market, as they will know which melon varieties sport at least an inch of rind. (The newfangled seedless melons may be too thin-skinned to make a substantial pickle).
As for the prep, I'm not going to pull any punches—it's a pain. But, it's the only part of the recipe that is the least bit challenging. To give the pickles flair, I like to stamp out stars, hearts, flowers, or a combination of many shapes, but if you have no tiny cookie cutters, just slice the rind into batons, triangles, or rectangles.
And once you've done all the hard work, pack these pickles into pretty jars because you're never more than 100 days away from a gift-giving holiday.
Watch: Three ways to pit a cherry