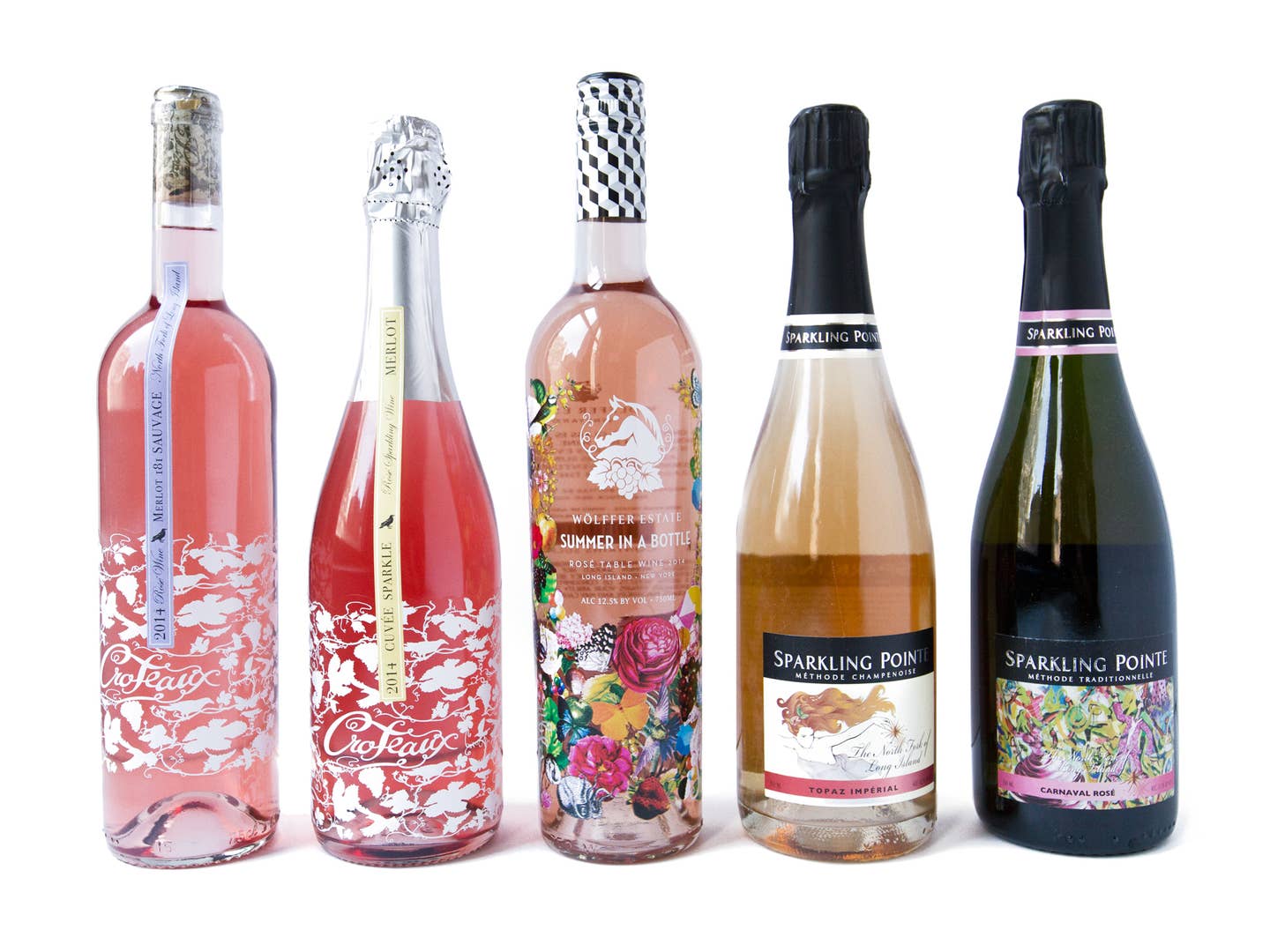 Drinks
3 Long Island Vineyards Making Provence-Quality Rosé
Because crossing the Throgs Neck is a lot easier than the Atlantic
There is plenty of summer fun to be had on Long Island: spending a day at Jones Beach, strolling around Main Street in East Hampton, or a day on the boat out at Montauk. There is also a lot of local rosé to be enjoyed.
While the Provençal region in France is undoubtedly the historic motherland of classic, dry rosé, vineyards on eastern Long Island have begun to produce their own, and are giving more traditional bottles a run for their money.
There are few wine-growing regions that are completely surrounded by salt water; Long Island is one of them. The surrounding ocean breeze provides a natural, balanced acidity to the grapes, which creates a ripening curve, or a window of time in which the fruit is ideal to be harvested, that yields low sugar. And low sugar make for fresh, elegant wine.
Provençal-style rosés are typically made from early ripening Bordeaux varietals like Cabernet Sauvignon, Cabernet Franc, Merlot, Petit Verdot, and Malbec. These grape varieties grow beautifully in the cool Long Island climate, due to a combination of the loamy soil and fresh ocean breezes, so the area's winemakers are able to create that signature light dryness in their rosés that we are used to from their Provençal cousins.
Here are 3 Long Island Vineyards making great rosé right now:
Wölffer Estate
Located in Sagaponeck, within the town of Southampton, Wölffer Estate is making rosés with five to six different grape varieties, which adds a sophisticated complexity. Their Summer in a Bottle has a label reminiscent of a garden, bursting with super-colorful flowers; the wine has a lively, summer aroma and tropical fruit notes.
Croteaux Vineyards
Croteaux is the only vineyard in the United States exclusively dedicated to producing rosé wine; that alone is a reason enough to try a bottle. Co-owner Michael Croteaux explains that "with rosé, you make it and sell it all in the same year. It was the only wine that made sense for us, the farm, and our lifestyle. We were always serious beach people—not serious wine people."
Sparkling Pointe
As the name implies, all the wine at this Southold vineyard on the North Fork of Long Island is sparkling. They make a dry, citrusy, copper-colored Topaz and a sweet, pale pink Carnaval Rosé. The Topaz exudes a more savory, drier flavor; the Carnaval is sweeter, with stronger notes of red fruit. Winemaker Gilles Martin says, "Every day is a celebration of life, and every day is a great day to have rosé."