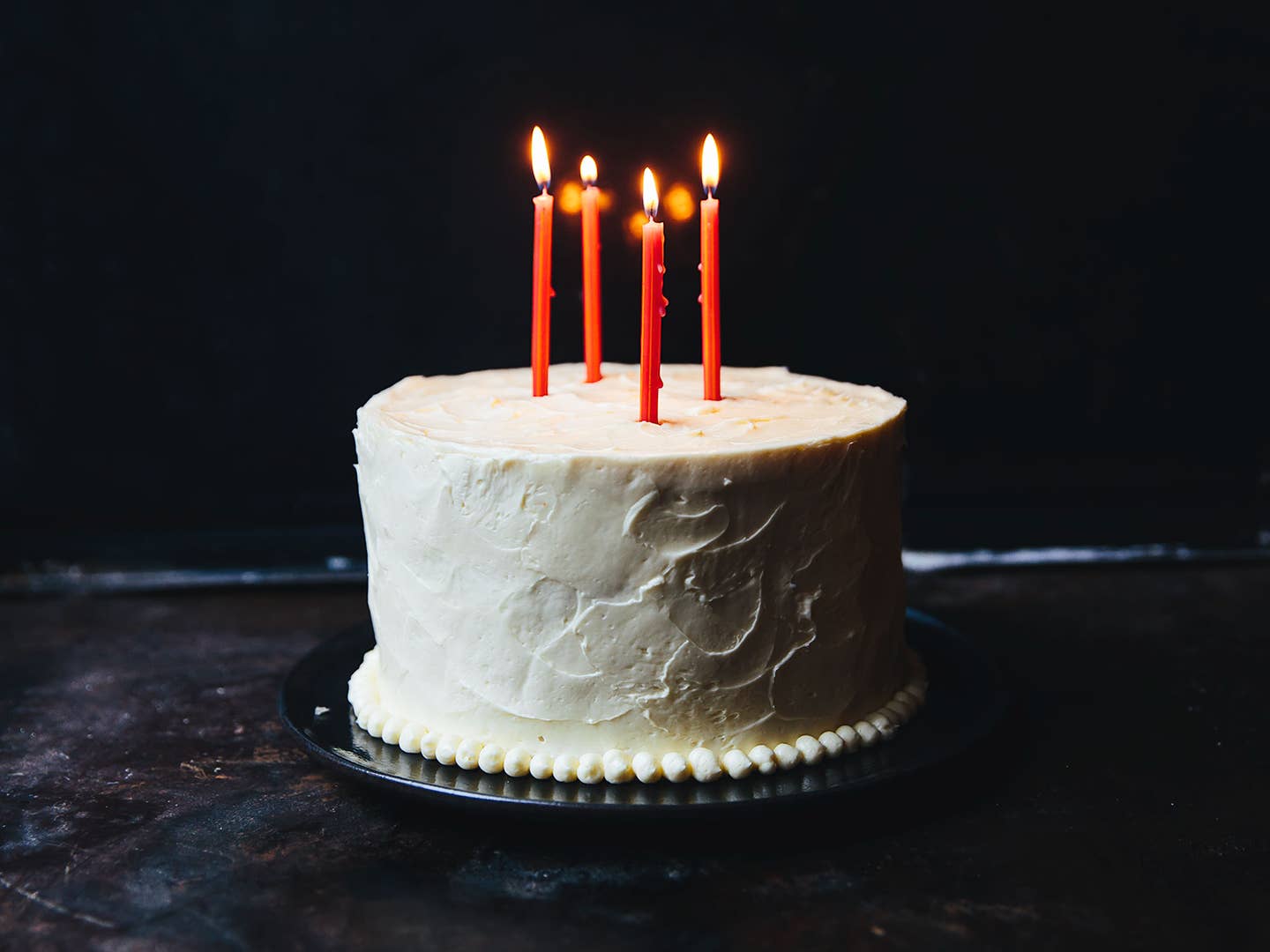 Techniques
Our 26 Best Homemade Birthday Cakes
Looking for a few good birthday-cake ideas? Whether you're celebrating someone's fourth or 44th year on this planet, our best birthday cake recipes—for adults and kids alike—have all the flavors covered!
We don't care how old you are—everybody, including full-fledged adults, deserves a fun birthday cake to celebrate the survival of another year. All the better if it's a homemade birthday cake, piled high with fluffy buttercream frosting and crowned with one, two, three, or 63 candles.
The following recipe compendium spans all the usual birthday-cake flavors, from chocolate and strawberry to red velvet and classic white. But this is Saveur you're reading, people, so you can expect more than the traditional American options. Among our best birthday-cake recipes: a gooey chocolate Swedish kladdkaka and a coconut-laden Danish drommekage.
Go ahead, make a wish. Then realize it with a forkful of sugar-fueled heaven.
White Mountain Layer Cake with Marshmallow Buttercream
Swedish "Gooey" Chocolate Cake (Kladdkaka)
Lemon Curd Layer Cake with White Chocolate Buttercream
Danish Dream Cake (Drømmekage)
Chocolate Cake with Fudge Icing
Thomas Keller's Coconut Cake
Yellow Cake with Fudge Icing
Rose's Famous Caramel Cake
Very Moist Chocolate Layer Cake
The Best Flourless Chocolate Cake
Teff Carrot Cake with Cream Cheese Frosting
Whole Wheat Mille Crêpe Cake
Semolina-Coconut Cake with Orange and Rose Waters
Classic Smith Island Cake