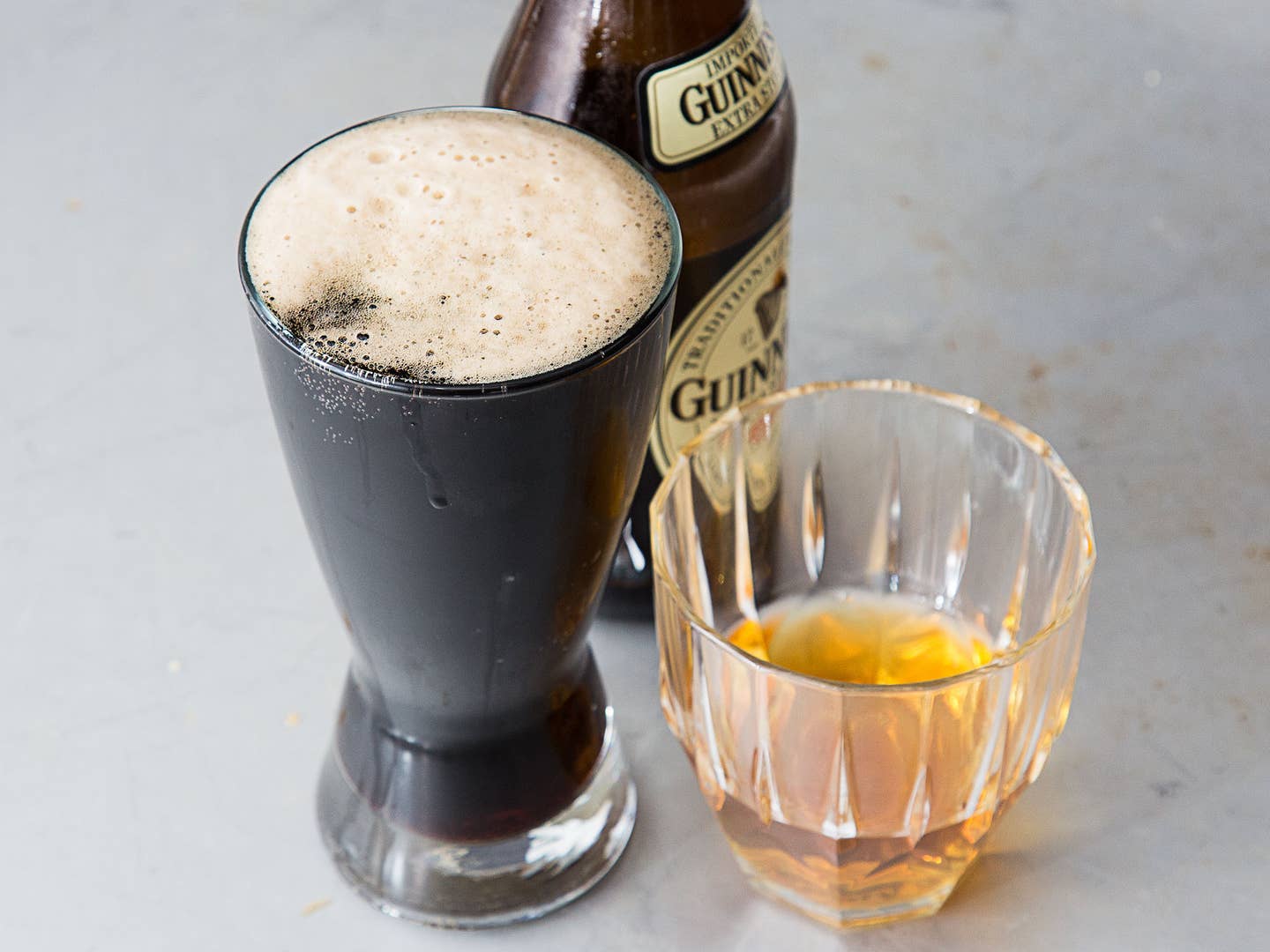 Drinks
Andrew Carmellini on the Perfect Fall Drink "You Should Never Ever Make"
Meet the Sin of All Sins: One part Scotch, one part Guinness, downed all at once
Ask 10 battle-scarred cooks for their ideal post-shift drink and at least seven will name something along the lines of an ice-cold PBR: frosty, refreshing, deliciously bland. It's the perfect thing after 12 hours on your feet, shvitzing in a 90 degree kitchen. But New York chef Andrew Carmellini's not-so-guilty pleasure takes a different spin.
I first learned about his Sin of All Sins on a crisp fall day in a dusty Soho bar. It was Milady's, specifically, the great lower Manhattan dive skipping distance from Carmellini's The Dutch that closed last year, a victim of the city's voraciously rising rents. But on that sunny afternoon, as an 80-year-old man on an oxygen tank sipped his lager, Carmellini asked the bartender for some Scotch and some Guinness.
The bar had neither, but it got me asking why. "It's for something I call the Sin of All Sins," Carmellini explained: pours of Macallan 12 and a frosty Guinness—into separate glasses—that you down at the same time. Carmellini describes the drink—creamy, toasty stout on top of creamy, toasty Scotch—as both a perfect fall sipper and "something you should never ever do." Is it a waste of good Scotch? Maybe, but the heart wants what the heart wants. So go ahead, join the sinful and try one for yourself.