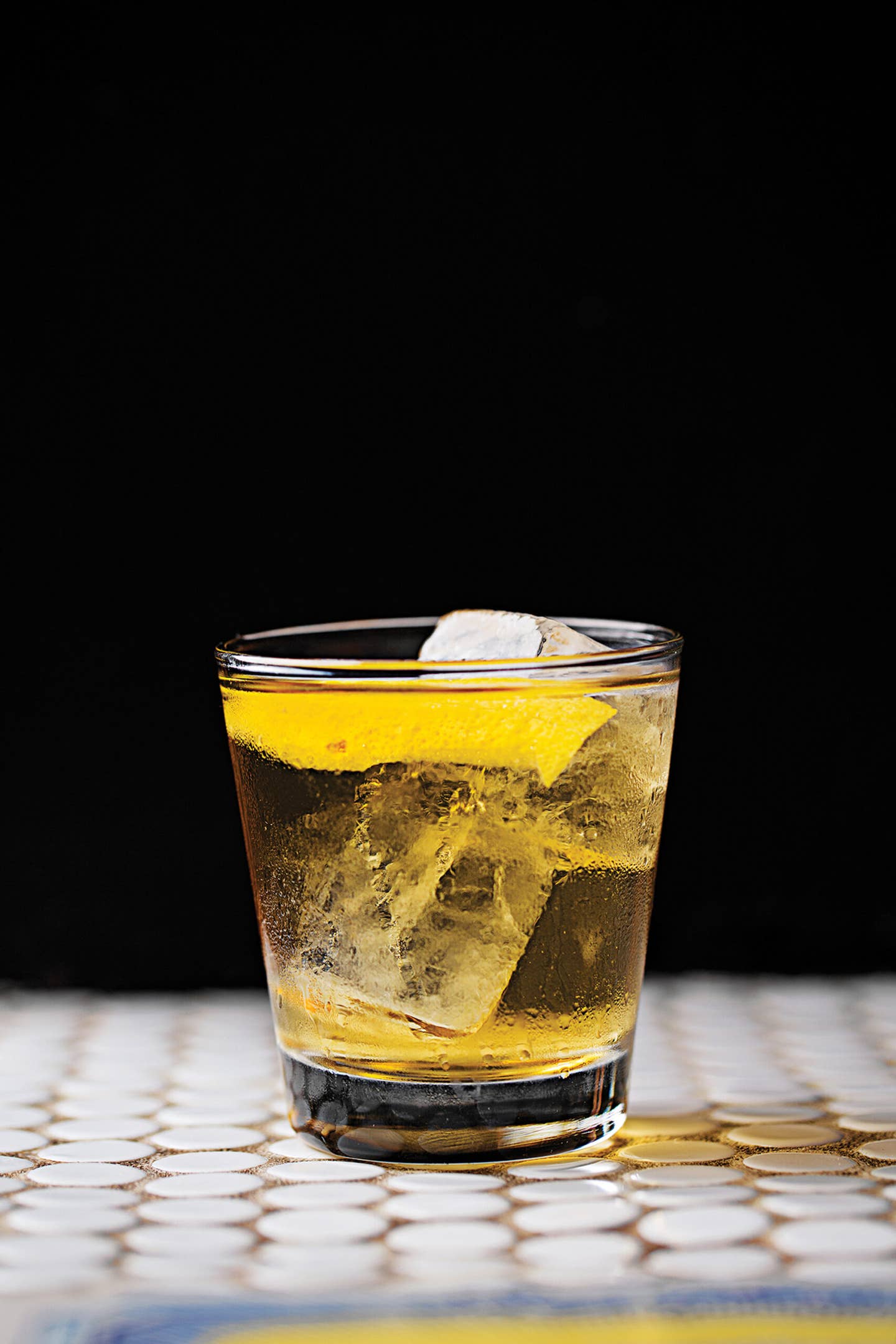 Drinks
This New Cocktail Bar Will Donate 100% of Profits to Causes Under Attack by Trump
An army of bartending heavyweights shakes up a revolution at New York City's Coup
President Donald Trump is famously known to shun booze altogether, but that's not the only reason you won't see 45 having a drink at this New York City cocktail bar. Set to open on April 14, Coup in NYC's East Village will be donating every single cent of its profits to nonprofit organizations whose efforts are threatened by the Trump administration.
The brainchild of prolific restaurateur Ravi DeRossi—proprietor of the lauded cocktail bar Death & Co. and tiki gastropub Mother of Pearl, among others—along with his longtime cohorts Sother Teague and Maxwell Green of Amor y Amargo, the bar will open by raising funds for the American Civil Liberties Union and Planned Parenthood. Upon ordering a cocktail, guests will receive a token which they can place in the jar designated to their cause of choice.
DeRossi, the first-generation son of Indian immigrants, says he fell into a state of depression following the election, which he felt was an assault on equality in America. "I didn't expect it to hit me so hard," he tells SAVEUR. "The despair of not being able to do anything was really overwhelming."
Luckily, DeRossi is no stranger to using business as vehicles for change—last year, he converted all of his businesses into vegan, meat-free operations, with proceeds going towards animal rights causes. So naturally, when a restaurant deal fell through, leaving an empty space for a new project, he saw an opportunity to affect real change. "Sother and Max and I had been sitting around at Amor y Amargo every night talking politics until 4 in the morning," says DeRossi. "When we got this space, it was going to be just a pop-up, but then we said, 'Why don't we just do this as long as the current regime is in power?'"
A small army of the country's best bartenders and cocktail luminaries have signed on to work guest shifts at the bar, from Seattle bar pioneer Jamie Boudreau of Canon and Ryan Gannon of New Orleans' Cure to historian (and SAVEUR contributor) David Wondrich and food personality Alton Brown. Each participant will have the opportunity to promote their own cause during their shift, and provide input on the charitable direction of the bar.
Suffolk Arms owner Giuseppe González, who plans to split donations from his shift to the ACLU as well as a deeply personal cause, the Foundation for Alcoholism Research, says Coup presents an opportunity for people to practice what they preach by getting more physically involved. "It's more a moral obligation than a political one," says González.
Meaghan Dorman, bartender and partner of Dear Irving, Raines Law Room, and The Bennett, believes the hospitality community at large is rallying around social justice causes because they represent a range of populations that are more vulnerable than ever. "We work in an at-risk community with limited access to health insurance—and so many of my co-workers are immigrants, minorities, and LGBT," says Dorman. "I don't want to see them suffer, and I'm extremely upset about the increase in hate crimes and speech because people feel it's been normalized." Dorman, who wants a portion of her shift profits to go towards Planned Parenthood, adds that Coup is a shining example of how citizens can step in to fill a void created by the government. "Being thoughtful about how and where we spend our money is essential right now," explains Dorman. "I think private donations will be a big factor in sustaining programs threatened by the new administration."
In order to maximize the amount earned and contributed each night, DeRossi and co. won't be taking one cent from the profits of the bar, which will operate entirely tip-free. They also plan to collaborate with various liquor brands that are interested in donating product or sponsoring entire nights.
While revelry-as-resistance is a fun and buzzy way to get attention, DeRossi says he knows it's only the beginning of the fight. He and his team plan to work with the local chapters of various nonprofits and use the space as an informal home base for those who share the same values. "We are developing a database of like-minded people, whether it's for future events or rallies," says DeRossi. "We want to create a community of love and acceptance."