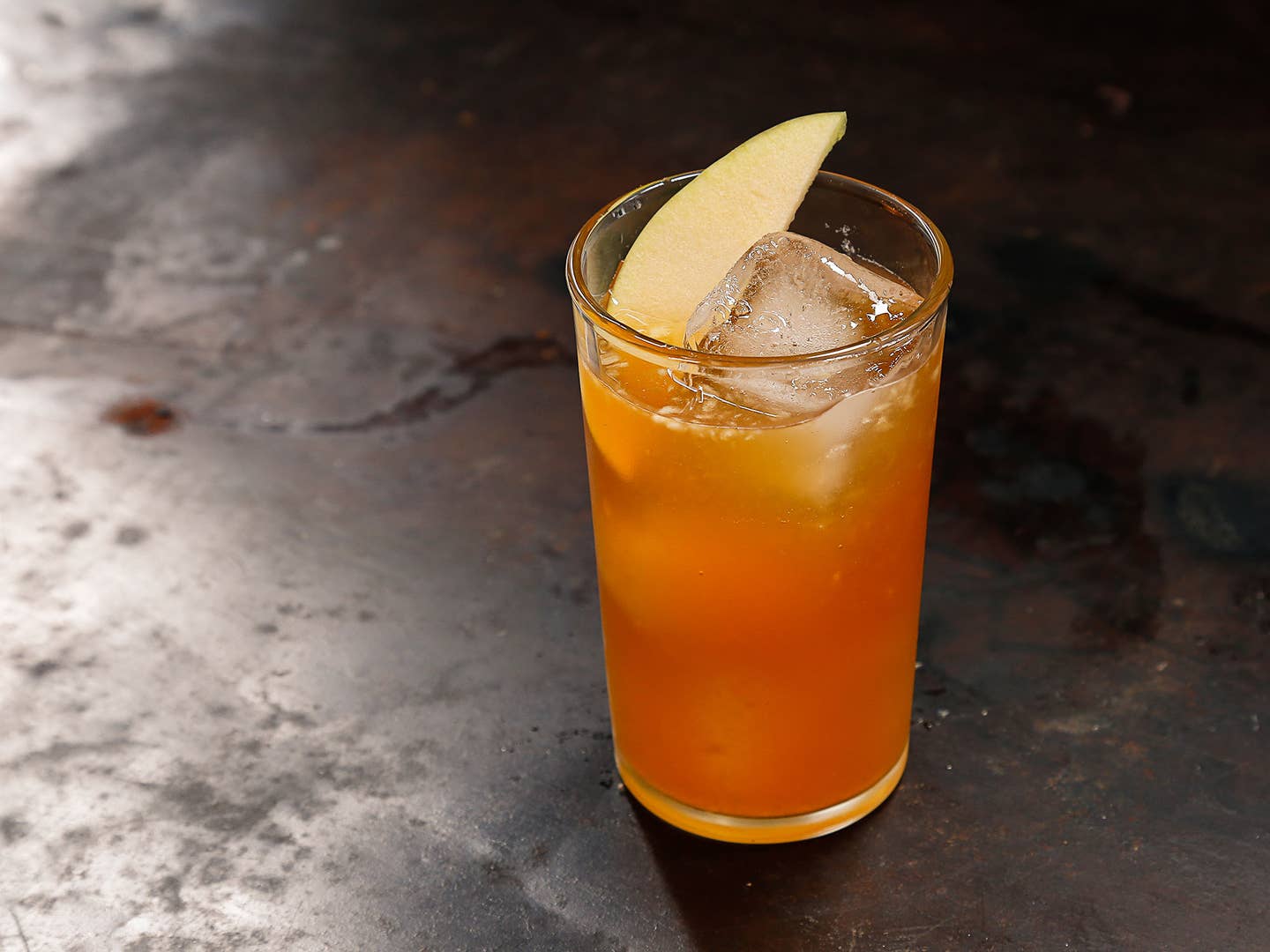 Drinks
Drinking in Appalachia Means More than Moonshine
Bartenders are putting local spirits and ingredients to use to build a distinct cocktail culture
"A lot of people say Appalachian food and drinks are just Southern," says West Virginia native and owner of Asheville's Market Place William Dissen. "But Appalachia is a distinct place with ingredients and traditions that have been protected by its geographic isolation."
Black walnuts, sassafras, sorghum, wild pears, and all manner of heirloom apples—these ingredients evoke Proustian responses for locals, but even today can be relatively unknown outside the mountains. And as ambitious restaurateurs and bartenders like Dissen work to highlight, celebrate, and improve on the best of Appalachia, this local bounty is finding its way into food and cocktails as well.
The term "Appalachian liquor" evokes moonshine more than any mixed drink, but that's starting to change. At Market Place, Dissen serves a cocktail called the Appalachian Scots-Irish, a blend of Irish whiskey, house-made walnut liqueur, vermouth, and sorghum that's topped with spiced black walnuts. Over the Smoky Mountains in Tennessee, the just-reopened Dancing Bear Lodge (sister restaurant to TerraMae Appalachian Bistro in Chattanooga) serves a tableside hot cider brewed, like a specialty coffee, in a siphon, with local cider, honey liqueur, orange bitters, cinnamon, nutmeg, and apple pie moonshine. And at Summit City Lounge, a bar and music venue in Whitesburg, Kentucky, there's the Winter Pear, an improved White Russian that combines pear-infused vodka, pear butter, sorghum, and cream.
Chef Anna Bogle developed an appreciation for these local specialties when when she moved to Whitesburg (population: 1,200) to help revamp the menu at Summit City. On a hike one autumn day, she stumbled upon a wild pear tree laden with fruit. She stuffed as many as she could carry in her backpack and used them to create the first Winter Pear.
"It's funny, I only started to think about crafting locally rooted cocktails out of necessity, to keep things interesting," Bogle admits. Soon, though, it became a habit. When she came across local grapes too loaded with pits to turn into jelly, she infused them into vodka. Black walnuts became an Appalachian-style nocino.
Last month, when Appalachian food boosters held their second annual food summit in Abingdon, Virginia, Bogle developed a dangerously drinkable cocktail called the Fallen Apple for the occasion. It melds whiskey aged in Virginia port barrels with the Foggy Ridge apple cider, then adds sorghum and a touch of lemon juice. With an intriguing balance of crisp refreshment, dark whiskey bite, and grassy sorghum tang, it makes the perfect nip from now all the way through Christmas. And unlike moonshine, it's 100 percent legal.