Kyotofu Gluten-Free Shop
Japanese-style pastries, from sesame shortbread to yuzu poundcake, satisfy a gluten-free sweet tooth.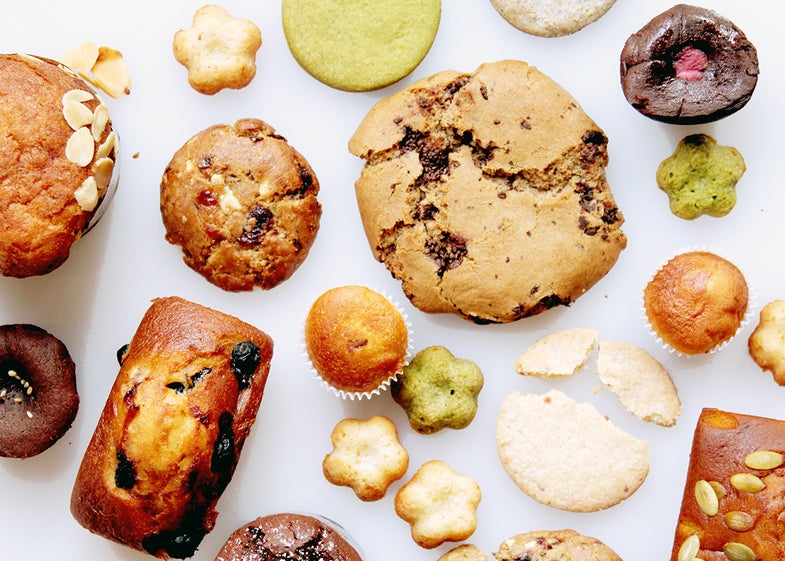 Since discovering I needed to remove gluten from my life several years ago, I've suffered a definite shortage of cookies, cakes, and baked goods in general. Lucky for me, Kyotofu, a Japanese bakery in New York City, now has me covered with their line of gluten-free cupcakes, cookies, pound cakes and brownies. Made with Cup4Cup, Thomas Keller's gluten-free flour blend, these delights satisfy my long-neglected starchy sweet tooth with standouts such as the crisp and nutty black sesame shortbreads, salty-sweet miso brownies, and vibrantly hued green tea cupcakes. Other favorites include a floral, tart yuzu-blueberry pound cake, as well as miniature star-shaped financiers made with genmai—roasted, popped rice—which gives the cookies a toasty popcorn-like flavor. Now I have a new problem—too many baked goods to choose from.
Kyotofu Gluten Free Bakery, From $35 at shopkyotofu.com