Olive Stem Turkish Coffee Pot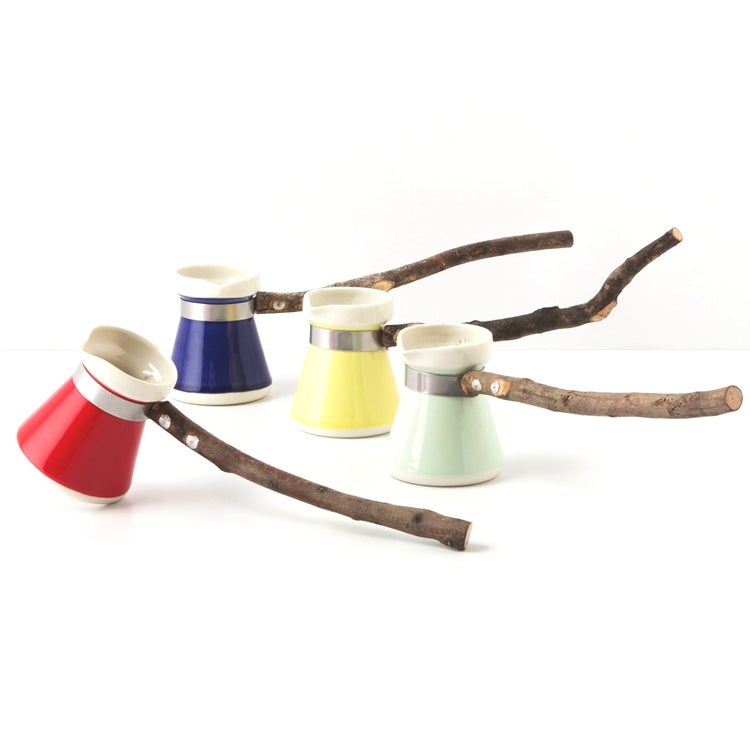 I first sampled Turkish coffee on a date way cuter than your average Starbucks jaunt. Brewed over a camp stove in the parking lot alongside my high school crush—yes, we were skipping class—my cup of coffee was sweetened by the moment…and copious amounts of added sugar.
Anthropologie's pastel Turkish coffee pot reminded me of my love for this brewing ritual, making two espresso-shots worth of the shockingly strong, unfiltered, cardamom-spiked coffee variation I adore, no parking lot required. Both the mint green and yellow glazed variations create a visually stunning contrast to the dark mud of the grounds, and I love that this pot makes enough to share. In continuing an ancient caffeinating tradition, this little pot provides a welcome (and rustically charming) alternative to a skinny vanilla latte.
Olive Stem Turkish Coffee Pot, $98 at anthropologie.com