Stainless Steel Water Bottle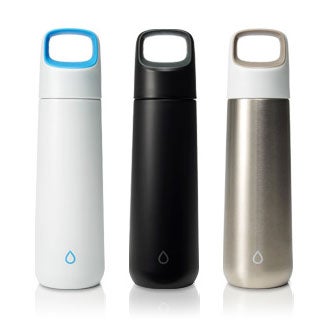 We may earn revenue from the products available on this page and participate in affiliate programs.
I'm picky about water bottles: I want them to be attractive, easy to drink out of, easy to open, completely leak-proof, lightweight, and BPA-free (and preferably plastic-free too). Perhaps no such perfect bottle exists, but the KOR Vida comes closer than any I've ever seen. With an elegantly tapered narrow silhouette of brushed stainless steel that feels great in your hands, it weighs hardly anything when empty. And unlike other stainless steel bottles its spout is threadless and smooth for comfortable sipping, and the cap seals on and off easily without any yanking required.
KOR Vida Hydration Vessel, $24.95 for a 750ml bottle at KorWater.com