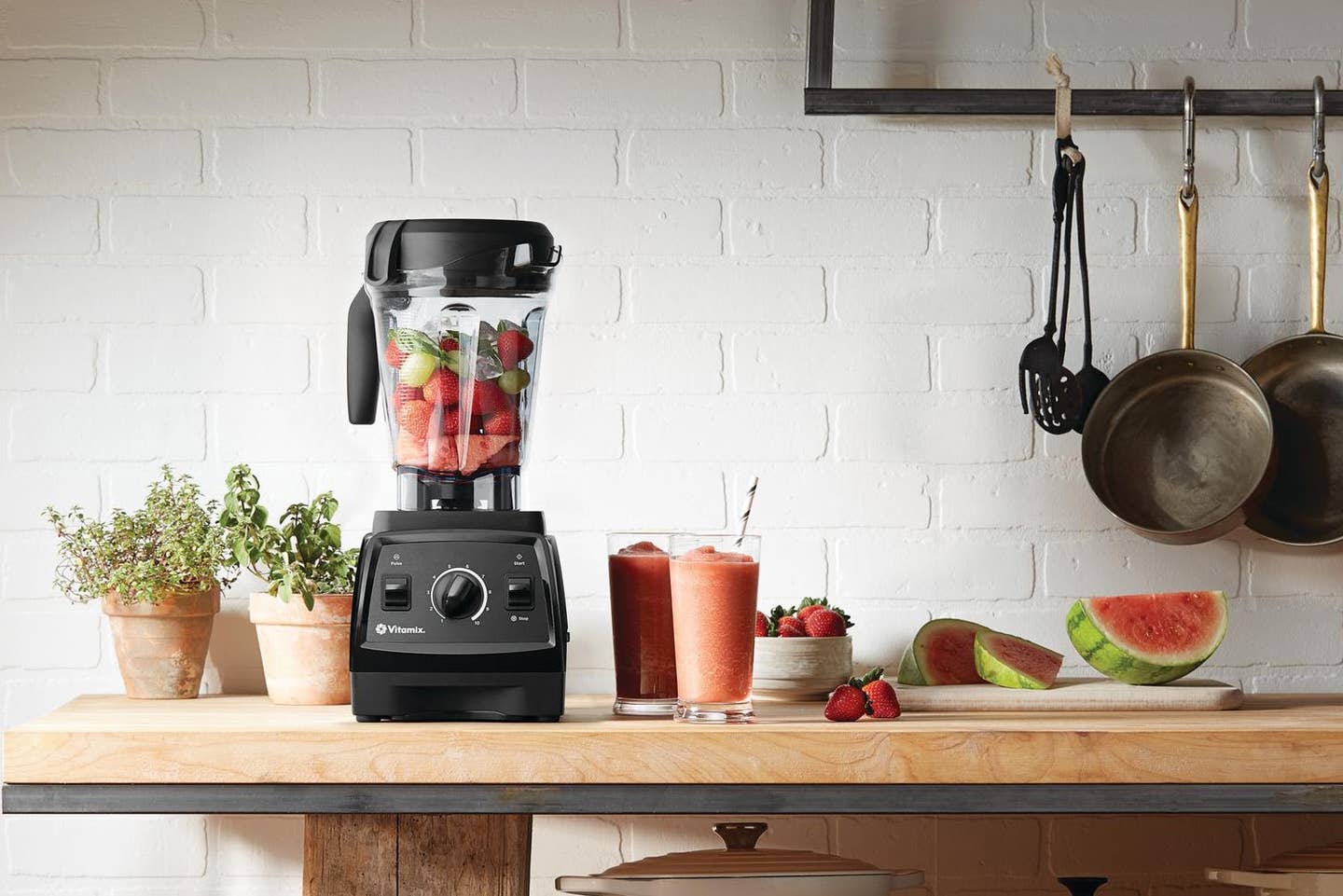 If you've been waiting for the right moment to take the plunge on a pricey Vitamix, wait no further: Our very favorite model is on mega sale today for $300, down from $480. This blender is incredibly powerful and designed to last a lifetime. It's also simple to use and clean, and made to last through the toughest of blends in both home and commercial kitchens. If an electronic can be an heirloom, this appliance is one to bet on (the 7-year warranty doesn't hurt either).
We chose it as our Best Overall in our lineup of Vitamixes, and here's why: "The 5200 is easily the most highly recommended model Vitamix makes. After testing one out for a couple of weeks and speaking with recipe developer and food writer Sohla El-Waylly, it's very clear why. Despite its powerful, 2 HP motor, the 5200 was the quietest one, even as it obliterated frozen ingredients to make thick, creamy smoothies. "I'm sure every Vitamix can get the job done, but I have had the most experience with this model, so every other model feels wrong to me," says El-Waylly. "My parents have this model in their ice cream store for smoothies and shakes, while every restaurant I've worked in had it as well."
So go forth and invest in creamy hummus, velvety purees, and smoothies without seeds in them this Cyber Monday. You'll thank us later.
Every product is independently selected and vetted by editors. Things you buy through our links may earn us a commission.