Recipes
Aïoli Provençal
Enjoy this silky, French condiment alongside fresh veggies, seafood, or even frites.
Serves

about 2 cups

Cook

13 minutes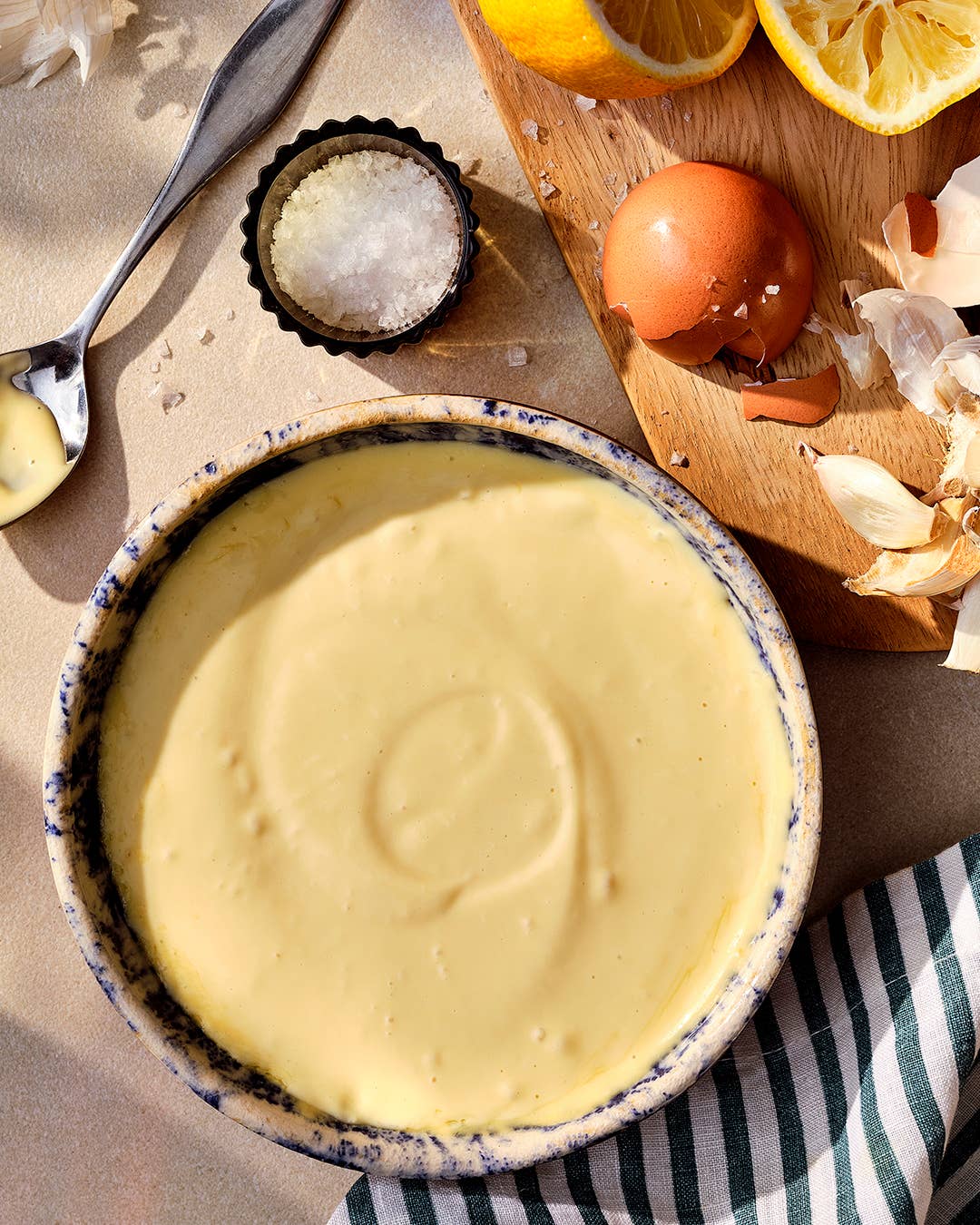 This traditional aïoli recipe comes to us from the inn Relais Notre-Dame in Alpes de Haute Provence. The garlicky sauce perfectly illustrates Provence's culinary touchstones: simple preparations and local ingredients. Throughout Southern France, the silky, mayo-like condiment is served alongside meats, seafood, and raw or roasted vegetables as the centerpiece of a "grand aïoli."We find it just as delicious paired with crispy frites.
Ingredients
6 cloves garlic, peeled
Coarse salt
2 large egg yolks
2 cups extra-virgin olive oil
1 Tbsp. fresh lemon juice
Instructions
Step 1
To the bowl of a mortar, add the garlic and a generous pinch of salt. Use the pestle to pound the mixture into a smooth paste. Working with the pestle or a whisk, beat the egg yolks into garlic until the mixture is thick and pale yellow. Begin adding the oil a few drops at a time, beating continuously, until the sauce begins to emulsify. (The flow of oil can be increased to a fine stream as the sauce comes together.) Once all the oil has been added, add the lemon juice a teaspoon at a time to thin, if desired. Season to taste with salt. Use immediately, or transfer to an airtight container and refrigerate for up to 3 days.