Basque-Style Garlic Soup (Sopa de Ajo)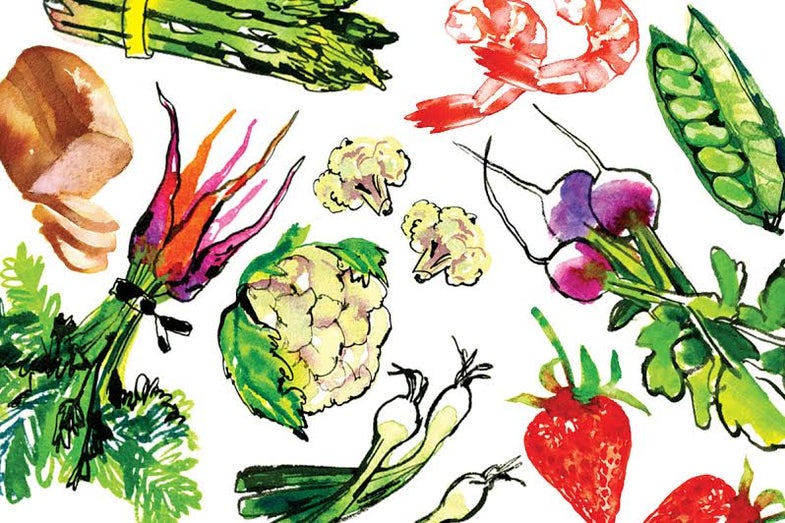 Garlic soup is made all over Spain, but the Basque version is unique in that it uses a special dried bread called zopako, which is unavailable in the U.S. We found that an oven-dried baguette makes a good substitute.
Basque-Style Garlic Soup (Sopa de Ajo)
Popular all over Spain, this Basque version of garlic soup adds earthy sweetness via dried choricero peppers—a mild chili used for making paprika.
Ingredients
1 (3 by 10-inch) baguette
6 dried choricero or new mexico chiles, seeded
2⁄3 cup extra-virgin olive oil
8 garlic cloves, chopped
2 1⁄2 qt. chicken stock
Instructions
Heat oven to 250°. Wrap baguette in foil and bake until somewhat dried out, about 2 1⁄2 hours. Let cool. Cut the baguette into 1-inch pieces and transfer, with any crumbs, to a bowl.
Bring a pot of water to a boil over medium heat. Add chiles, cover, and cook at a rapid simmer until soft, 40–45 minutes; drain. Scrape pulp from chiles and discard skins; set aside.
Heat olive oil in pot over medium heat. Add garlic; cook until golden, 2–3 minutes. Add bread, with its crumbs, and cook until toasted, 6–7 minutes. Add chicken stock and reserved chile pulp and bring to a boil. Reduce heat to medium-low and simmer, partially covered, until bread has separated into small pieces and the soup has thickened, about 2 hours. Season with salt to taste.