Browned-Flour Scrambled Eggs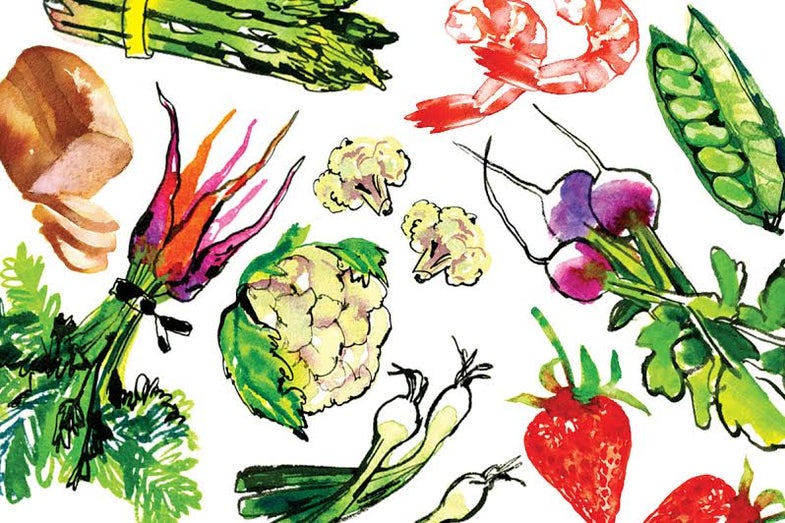 (Mirtog¢a)
This sumptuously rich egg dish is a favorite in the eastern Anatolian city of Van in Turkey. It is delicious served with a drizzle of honey.
Yield: serves 2-4
Ingredients
2 eggs
1⁄2 tsp. salt
8 Tbsp. butter
1⁄2 cup flour
Honey
Instructions
Put eggs and salt into a small bowl and whisk to combine.
Melt butter in a medium skillet over medium heat. Add flour and cook, stirring frequently, until roux is light golden brown, about 3 1⁄2 minutes.
Immediately reduce heat to medium-low, pour in eggs, and quickly stir a few times until the curds are just set. Immediately turn eggs out onto a plate and serve hot, drizzled with honey, if you like.