Brazilian Shrimp Stew (Vatapá)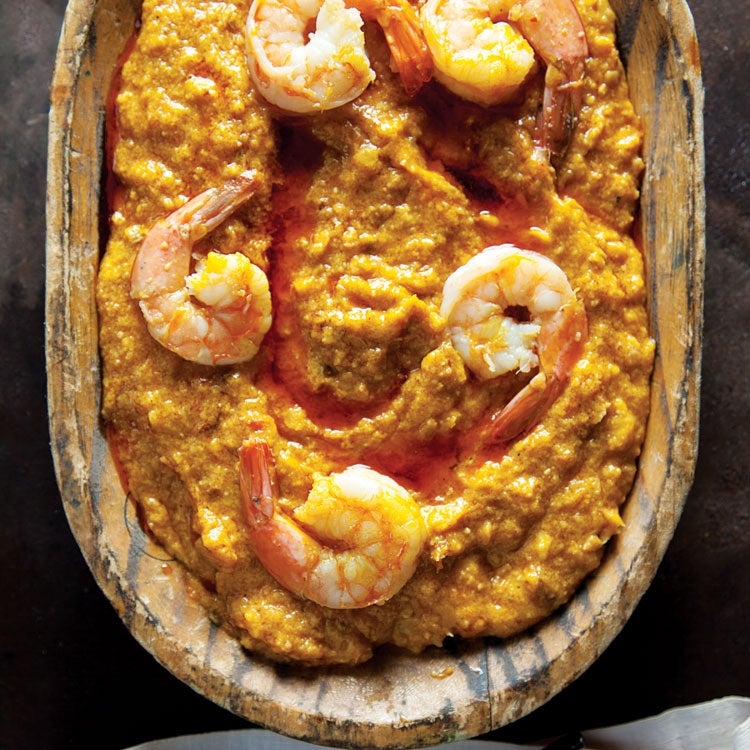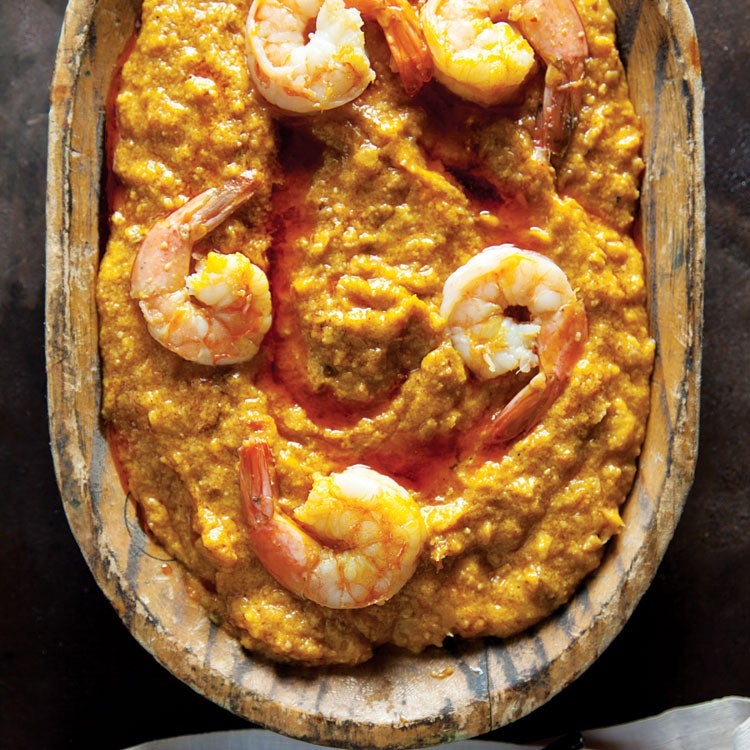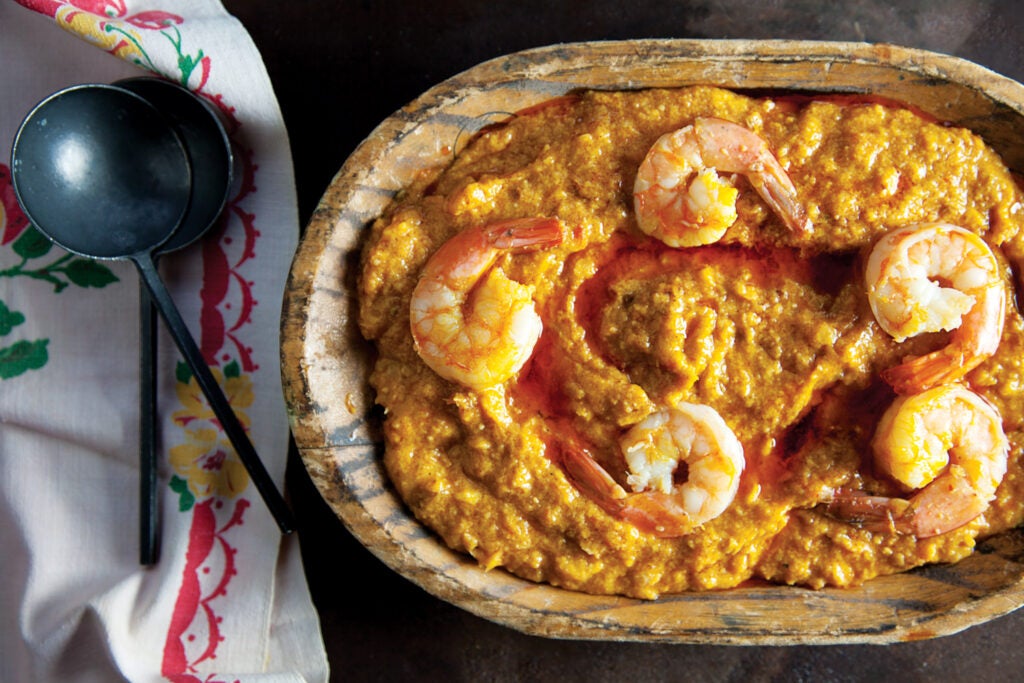 Brazilian Shrimp Stew (Vapatá)
Brazilian Shrimp Stew (Vatapá)
This adaptable stew is from the Brazilian state of Bahia, where Iberian, indigenous, and African foodways intermingle in one of the country's most dynamic cuisines. Usually bread is used to thicken it, but some cooks use manioc flour. Sometimes there are ground peanuts, sometimes cashews. Onions, tomatoes, ginger, okra, and chiles might go into the pot, along with chicken, salt cod, or shrimp. But there's always coconut milk and palm oil, which provide a luxurious texture and signature floral notes. —Neide Rigo, author of the blog come-se.blogspot.com
Brazilian Shrimp Stew (Vatapá)
With its floral backbone of coconut milk and palm oil, this highly adaptable Brazilian stew finds umami richness in salt cod, dried shrimp, chiles, and nuts.
Ingredients
6 oz. dried salt cod
1⁄2 cup small dried shrimp
1⁄4 cup cashews
1⁄4 cup plain, unsalted peanuts
3 scallions, trimmed and thinly sliced
2 dried chiles de arbol, stemmed
2 cloves garlic
1 (1-inch) piece ginger, peeled and thinly sliced crosswise
5 oz. white country bread, thinly sliced
1 (14-oz.) can coconut milk
1⁄2 cup dende (palm oil)
1 small onion, finely chopped
3 canned whole peeled tomatoes, crushed by hand
3 cups fish stock
8 oz. raw medium shrimp, peeled and deveined
Kosher salt and freshly ground black pepper, to taste
Cooked rice, for serving
Instructions
Place cod in a 2-qt. saucepan; cover by 2″ with cold water. Boil for 20 minutes; drain. Repeat process twice more; finely shred and set aside. Puree dried shrimp, cashews, peanuts, scallions, chiles, garlic and ginger in a food processor; set shrimp paste aside. Combine bread and coconut milk in a food processor; let sit for 20 minutes. Puree; set bread paste aside.
Heat oil in a 4-qt. saucepan over medium-high heat. Add onion; cook until soft, about 13 minutes. Add shrimp paste; cook for 2 minutes. Add tomatoes; cook until broken down, about 6 minutes. Add cod, bread paste, and stock; boil. Reduce heat to medium; cook until reduced by one quarter, about 30 minutes. Add shrimp; cook until shrimp are pink and cooked through, about 3 minutes. Season with salt and pepper; serve with rice.