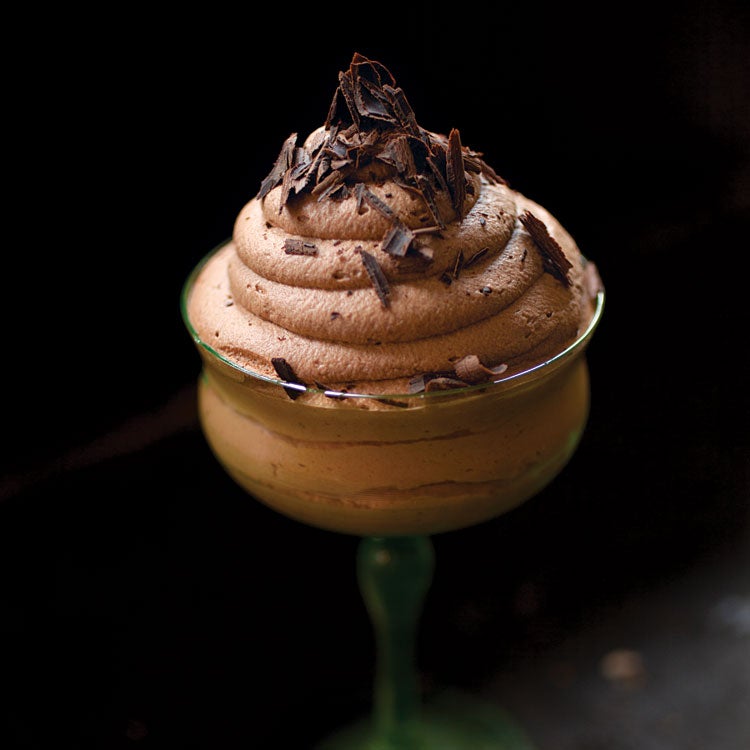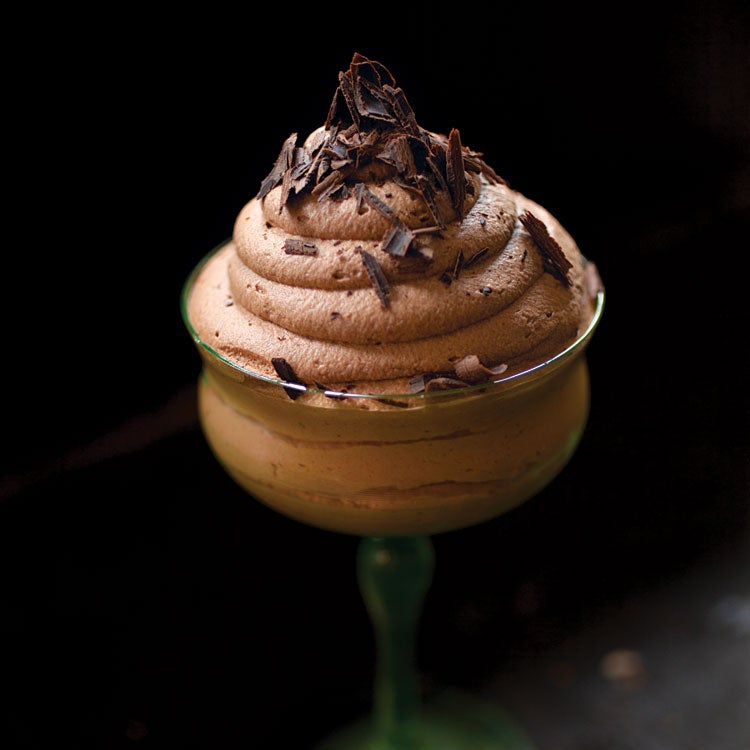 The ultimate of all of the French desserts to take hold of the American culinary imagination might be chocolate mousse. The simple yet sophisticated, airy yet intense concoction has been a hit with home cooks in America at least since the New York Times published its first recipe for the dessert in 1955. Suddenly, it seemed that every hostess was beating egg whites to perfection, folding them into melted chocolate, and chilling the mixture in crystal bowls for dinner parties. But the dish isn't reserved for the home–it was, and remains, a mainstay at restaurants, the foolproof finale to an elegant meal.
What You Will Need
Chocolate Mousse
Chocolate mousse, with its light texture and intense chocolate flavor, is a totally crave-worthy dessert.
Ingredients
1 2⁄3 cups heavy cream
2 tsp. vanilla extract
1⁄2 tsp. kosher salt
4 egg whites
1⁄2 cup sugar
6 oz. bittersweet chocolate, melted and cooled
Chocolate shavings, to garnish
Instructions
In a large bowl, beat cream, vanilla, and salt with a whisk until stiff peaks form; chill. In another large bowl, beat egg whites with a whisk until soft peaks form. While whisking, slowly add sugar, and continue beating until stiff peaks form. Add melted chocolate to egg whites, and fold until almost incorporated; add whipped cream and fold until completely incorporated. Divide among serving cups; chill. Sprinkle with chocolate shavings before serving.