Sichuan-Style Dry-Fried Green Beans (Gan Bian Si Ji)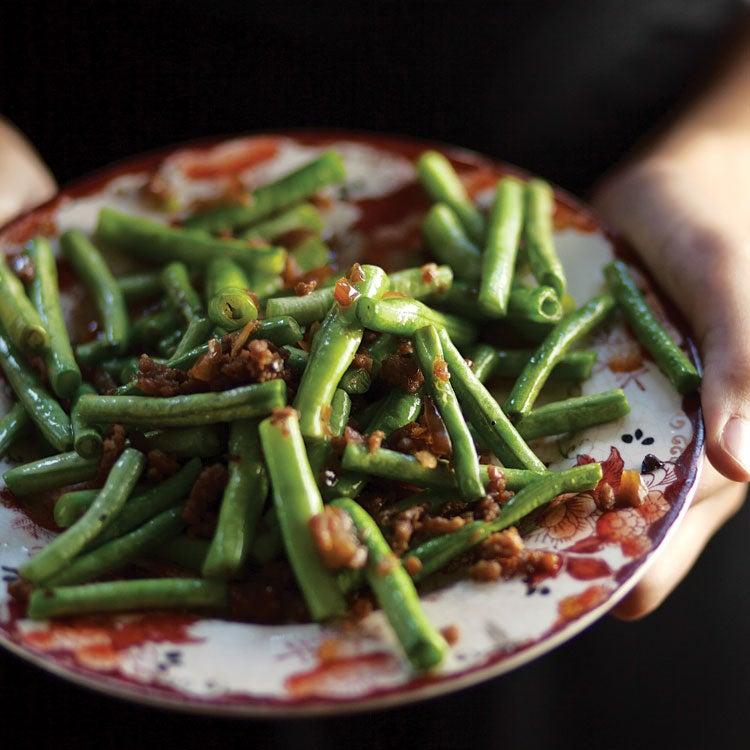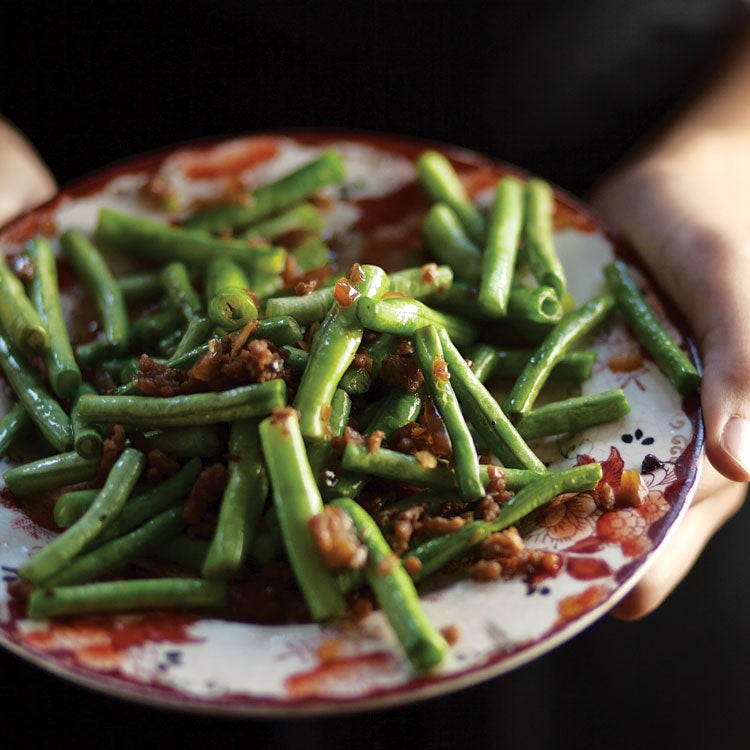 Thanks to my father, who always orders this dish at Chinese restaurants in America, gan bian si ji dou, the Mandarin name for Sichuan-style dry-fried green beans, was one of the few things I could say when I first moved to Beijing in 2009. The green beans are shallow-fried, a method which blisters them on the outside and renders them tender on the inside, with a whisper of a chew. Just enough pork for flavor cinches this dish, though the addition of ya cai, fermented Sichuan mustard greens, with their salty, umami flavor, makes it truly authentic and magical. Renditions vary, but the process of cooking it yourself—choosing whether it should be mild or spicy, garlicky or gingery, or if it should include dried chiles, salted black beans, or ground pork—is what makes the dish so likable. —Lillian Chou, a Beijing-based chef and writer
Sichuan-Style Dry-Fried Green Beans (Gan Bian Si Ji)
These Sichuan-style green beans are blistered on the outside, rendering them tender within and with just a whisper of a chew.
Ingredients
1⁄4 cup canola oil
10 oz. green beans, cut into 2″ pieces
2 oz. ground pork
3 tbsp. finely chopped pickled mustard greens
1 tbsp. Chinese cooking wine
1 tbsp. soy sauce
1 tsp. toasted sesame oil
Kosher salt and freshly ground black pepper, to taste
Instructions
Heat 2 tbsp. oil in a 14″ flat-bottomed wok or 12″ skillet over medium-high; add beans, and cook, stirring often, until tender, about 5 minutes. Transfer to a bowl, and set aside; return wok to high heat. Add remaining oil, and then add pork; cook, stirring constantly, until browned, about 2 minutes. Return beans to wok along with greens, cooking wine, and soy sauce, and cook, stirring, until heated through, about 3 minutes. Remove from heat, and stir in sesame oil; season with salt and pepper.