Elvis Presley's Pound Cake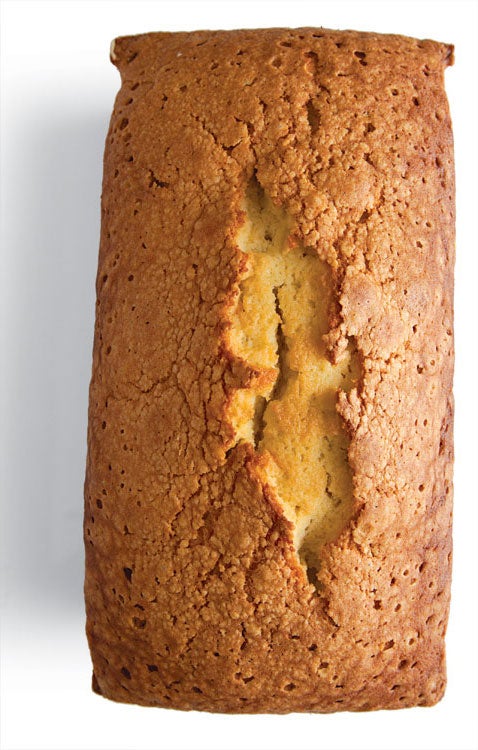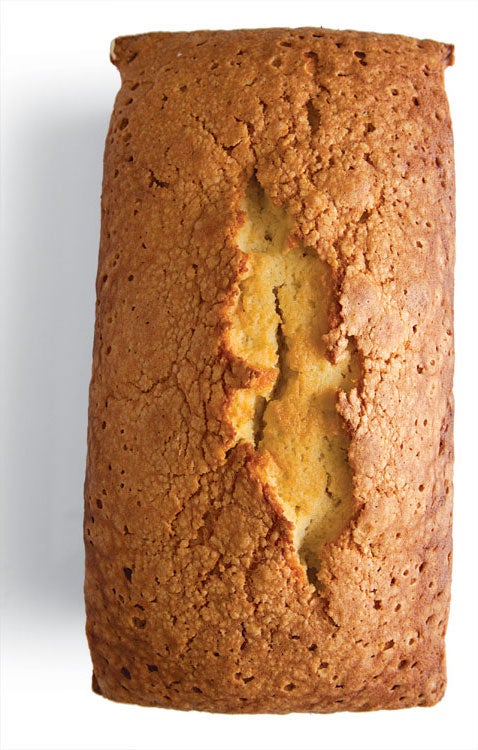 When we wrote our book Elvis World (Knopf, 1987), we often dined with fans of The King. As they discussed what they loved about him, it became clear that one of the reasons people felt so close to Elvis was that he never lost his down-home taste. You can see it in the decor at Graceland, a poor Mississippi boy's idea of how a rich person's house should look; and it is apparent in what he ate. He could afford filet mignon but preferred well-done burgers. Instead of champagne, he drank Pepsi. For dessert, he favored Deep South diner classics. One of Elvis's favorite sweets was the pound cake made by his childhood friend Janelle McComb. She gave us her recipe in 1987, on the 10th anniversary of Elvis's death. Every year at Christmas, she'd bake two loaves and bring them to Graceland. Elvis could eat one all by himself. Fans know about McComb and place her in the firmament of those who practice TCE ("Taking Care of Elvis"); to serve her cake is to keep the legend alive. —Jane and Michael Stern, authors of Roadfood.com
Elvis Presley's Pound Cake
Despite Elvis's worldwide fame, he never lost his taste for down-home Southern sweets, like this pound cake adapted from childhood friend, Janelle McComb.
Ingredients
16 tbsp. unsalted butter, softened, plus more for pans
3 cups cake flour, sifted, plus more for pans
3 cups sugar
2 tsp. vanilla extract
3⁄4 tsp. kosher salt
7 eggs
1 cup heavy cream
Instructions
Heat oven to 350°. Grease and flour two 9 x 5 x 2-inch loaf pans; set aside. Beat butter, sugar, vanilla, and salt in a bowl on medium-high speed of a hand mixer until pale and fluffy, about 6 minutes. Add eggs one at time, beating well after each, until smooth. Add flour and cream alternately, beginning and ending with flour, beating until smooth. Increase speed to high; beat batter until smooth and light, about 5 minutes. Divide batter between prepared pans, and smooth tops with a rubber spatula; bake until a toothpick inserted in the middle comes out with a couple crumbs adhering to it, about 1 hour, 15 minutes. Let cool 30 minutes, and then unmold onto a cooling rack; let cool completely before slicing and serving.