Tomato Sauce with Onion and Butter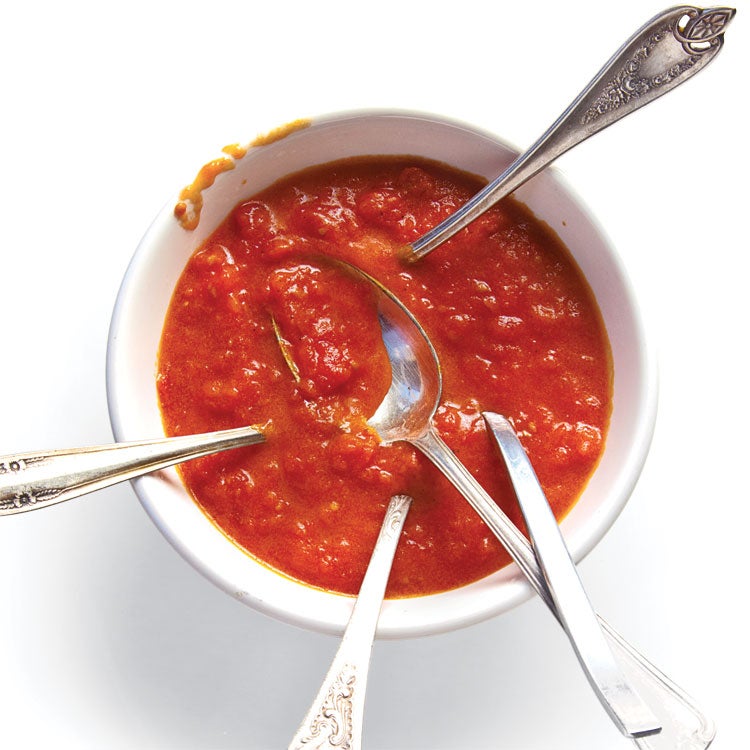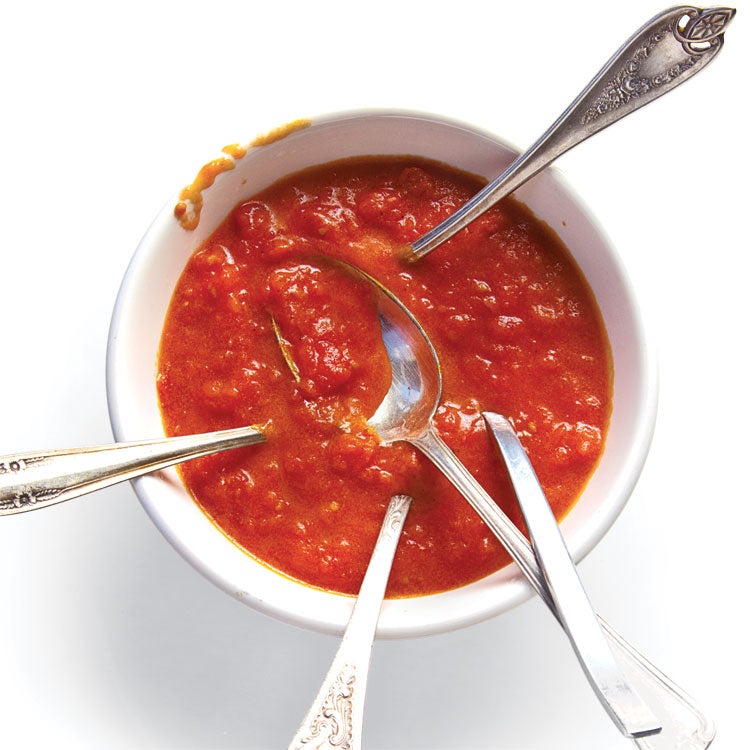 My mother's tomato, butter, and onion sauce unfailingly elicits feelings of comfort and well-being. Its ability to wash away fatigue and anxiety is almost miraculous, and its preparation borders on alchemy. Who would think that simply putting tomatoes, a peeled halved onion, butter, and salt in a pot and cooking it with barely an occasional stir until it is reduced, would produce such concentrated goodness? In my freezer there is always a batch, ready to be defrosted and enjoyed in the time it takes to cook some pasta. —Giuliano Hazan, author of Hazan Family Favorites: Beloved Italian Recipes (Stewart, Tabori & Chang, 2012)
Tomato Sauce with Onion and Butter
Marcella Hazan's tomato sauce enriched with onion and butter needs little tending to while it cooks and freezes well for a quick meal down the road.
Ingredients
8 tbsp. unsalted butter, cubed
1⁄4 tsp. sugar
1 (28-oz.) can whole, peeled tomatoes in juice, crushed by hand
1 medium yellow onion, peeled and quartered lengthwise
Kosher salt and freshly ground black pepper, to taste
Instructions
Bring butter, sugar, tomatoes, and onion, to a boil in a 4-qt. saucepan over medium-high heat; reduce heat to medium-low, and cook, stirring occasionally, until flavors meld and sauce is slightly reduced, about 45 minutes. Discard onion, and season sauce with salt and pepper before serving.