Recipes
Baja Fried Fish Tacos
The classic beer batter is a nonnegotiable at Todos Santos' Barracuda Cantina.
Serves

makes 8 tacos

Cook

45 minutes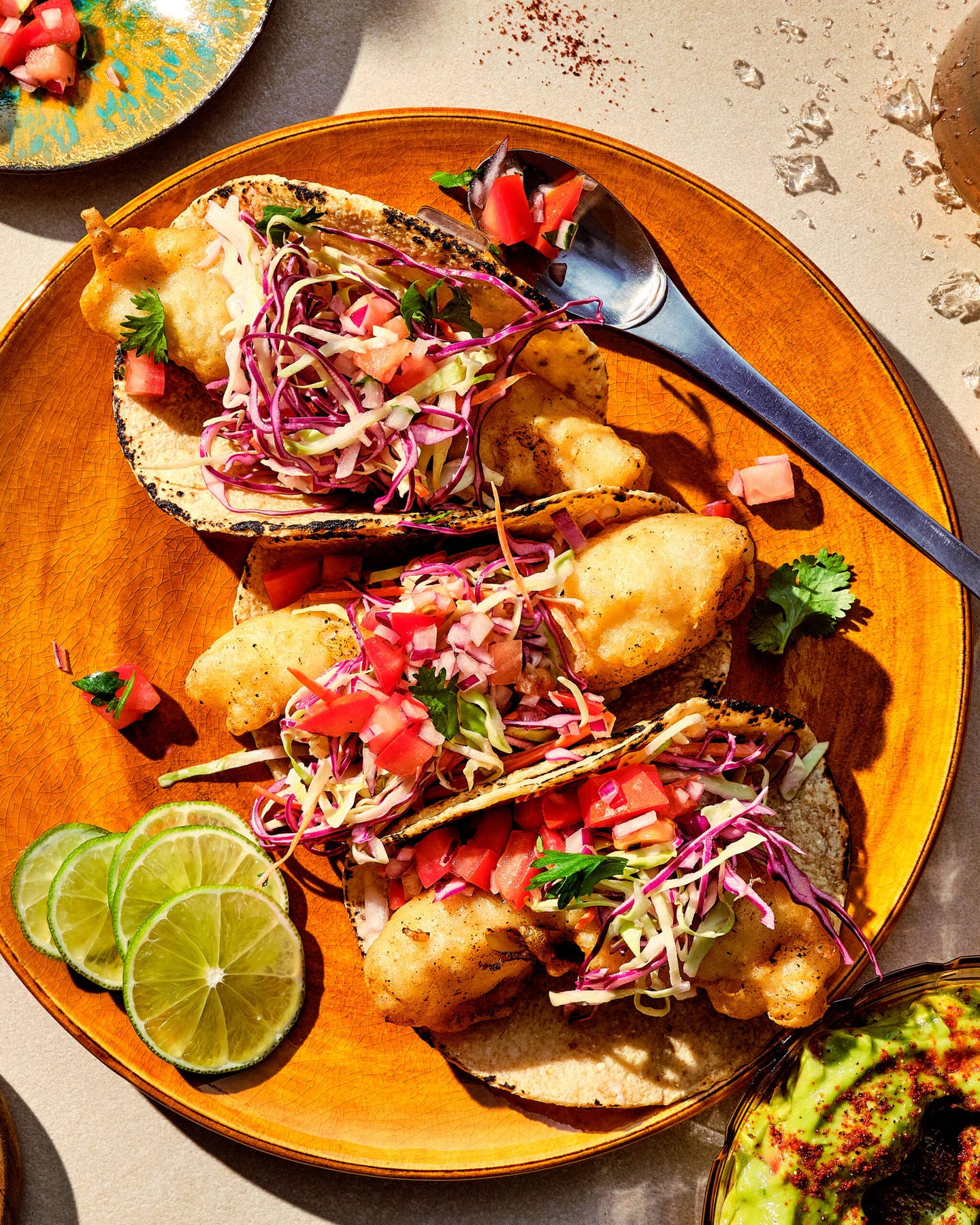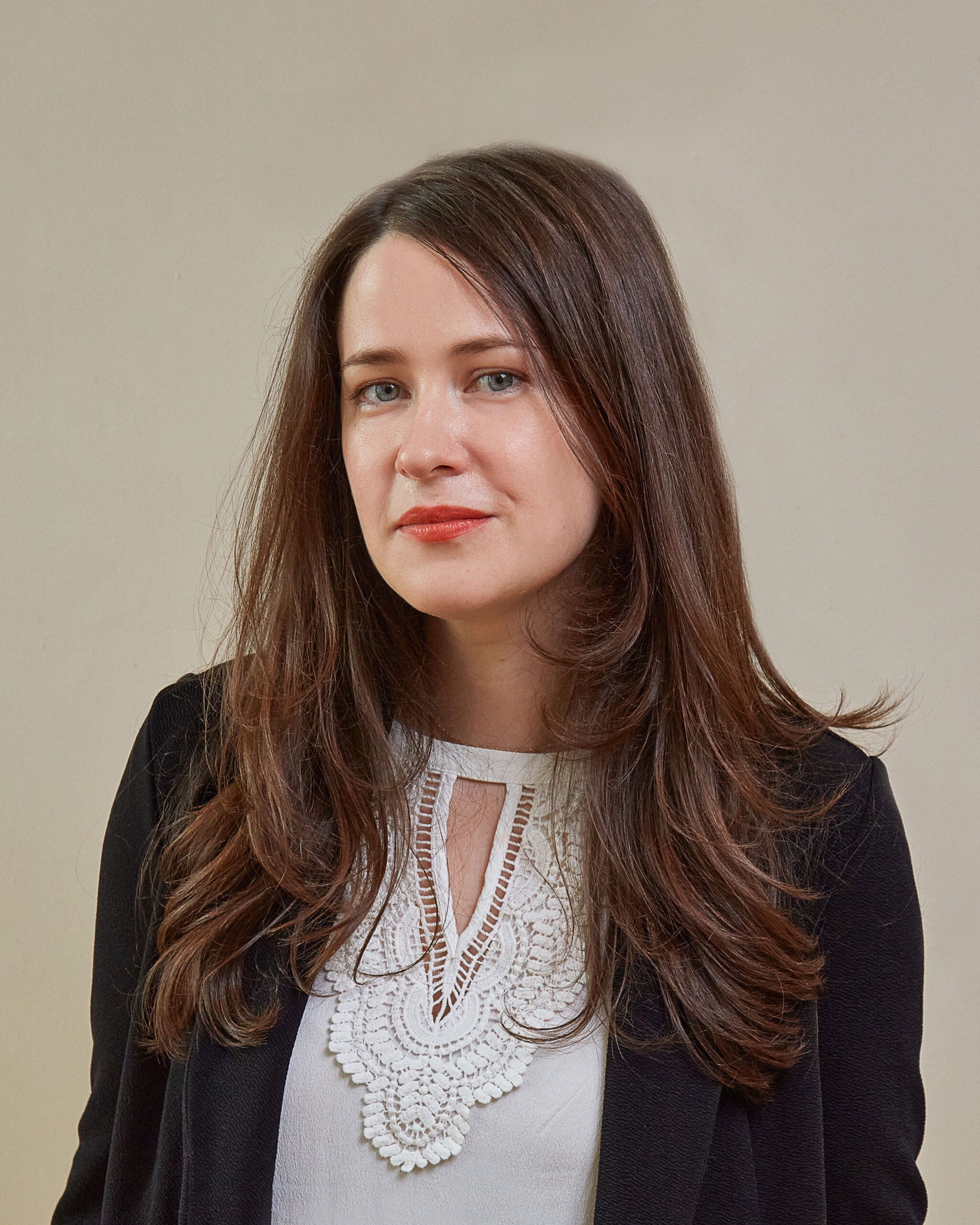 ---
At Barracuda Cantina, a beloved taqueria on the outskirts of Todos Santos, Mexico, classic Baja-style fried fish tacos and refreshing agave-based cocktails are an understated art form. Here, the traditional local taco features fat strips of whatever firm white fish is fresh that day—after all, the Pacific Coast is only 5 minutes away and large species like halibut, mahi-mahi, grouper, and snapper are abundant in the surrounding waters. 
At Barracuda, fish can be ordered virtuously grilled or—as in this recipe inspired by the restaurant—spectacularly beer-battered and deep-fried. A tangle of lightly dressed coleslaw, soothing guacamole, fiery habanero salsa, and refreshing pico de gallo balance the rich crunch of the fish's crisp and featherlight breading.
Ingredients
For the cole slaw:
2 cups thinly sliced green or white cabbage
½ cups thinly sliced red cabbage
⅓ cup coarsely grated carrot
¾ tsp. kosher salt
1 Tbsp. fresh lime juice
¼ cup mayonnaise
For the fish tacos:
¾ cup all-purpose flour
¾ tsp. kosher salt
¼ tsp. freshly ground black pepper
¾ cup light beer
1 lb. cod, halibut, mahi mahi, or other firm white fish, cut into 4- by 1-in. strips
Eight 6-in corn tortillas, warmed
Pico de gallo, guacamole, and habanero salsa, for serving
Lime coins, for squeezing
Instructions
Step 1
In a large bowl, toss the green and red cabbage and the grated carrot with the salt and lime juice. Set aside until the vegetables have softened slightly and released some of their liquid, 15–20 minutes. Stir in the mayonnaise to coat the vegetables, then cover and refrigerate the slaw while you prepare the tacos (or up to 24 hours ahead of time).
Step 2
In a medium bowl, whisk together the flour, salt, and black pepper. Slowly whisk in the beer to make a smooth batter and set aside.
Step 3
Fit a heavy-bottomed pot with a deep-fry thermometer and add oil to a depth of 1½ inches. Preheat the oil over medium-high heat until the temperature reaches 345°F. Meanwhile, line a baking sheet or heatproof platter with paper towels and set it by the stove.
Step 4
Dip the fish strips in the batter to coat, then fry the fish in batches, stirring occasionally, until golden brown and cooked through, 3–6 minutes per batch. Use a heatproof slotted spoon or spider skimmer to transfer the fish to the lined baking sheet to drain while you continue frying the rest.
Step 5
Serve the fish in warm corn tortillas, topped with the reserved cole slaw, pico de gallo, guacamole, and habanero salsa, and lime coins on the side.