Classic Guacamole
Grab the molcajete and mash your way to this Mexican staple.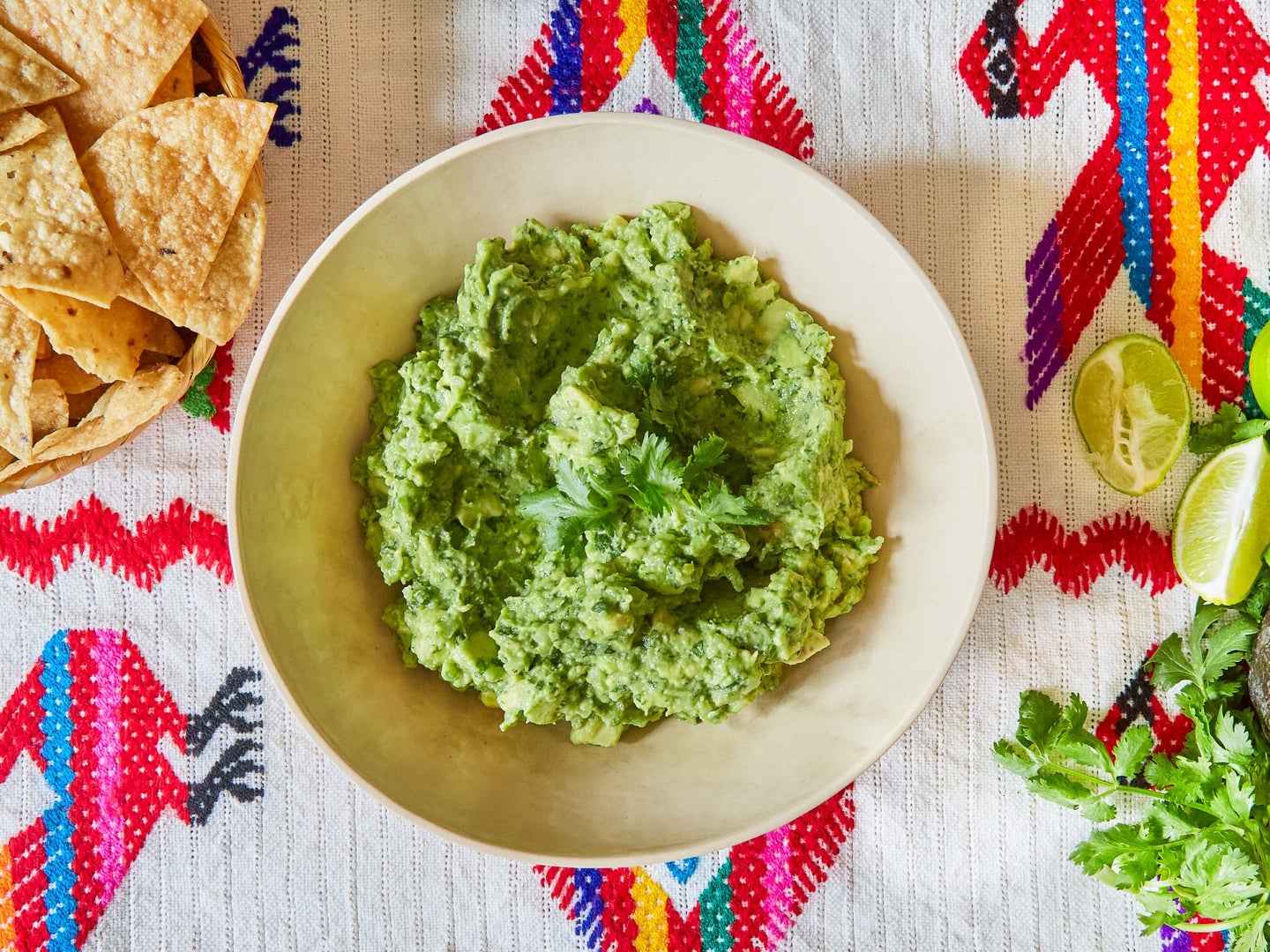 This chunky, creamy guacamole from Mexico-born chef Roberto Santibañez is made in the traditional manner: by first grinding the flavoring agents to a paste using a molcajete, then gently mixing in chopped avocados. Serrano chiles give this avocado dip a light heat while the acidity from fresh limes keeps it bright and zesty. Mortar and pestles may be bulky, but the grinding action is essential to making dips and pastes with a richer texture.
Featured in: "Your New Favorite Way to Make Guacamole."
What You Will Need
Ingredients
1⁄4 cup chopped cilantro, divided
2 tbsp. finely chopped white onion
1⁄2 tsp. kosher salt
1⁄2 fresh serrano chile, stemmed and finely chopped
1 lb. avocados (about 2 small), halved and pitted
2 tbsp. fresh lime juice
Tortilla chips, for serving
Instructions
Mash half the cilantro, the onion, salt, and serrano into a paste in a mortar and pestle. Scoop out the flesh of the avocado and roughly chop; add to mortar along with remaining cilantro and lime juice and lightly mash. Serve with tortilla chips.