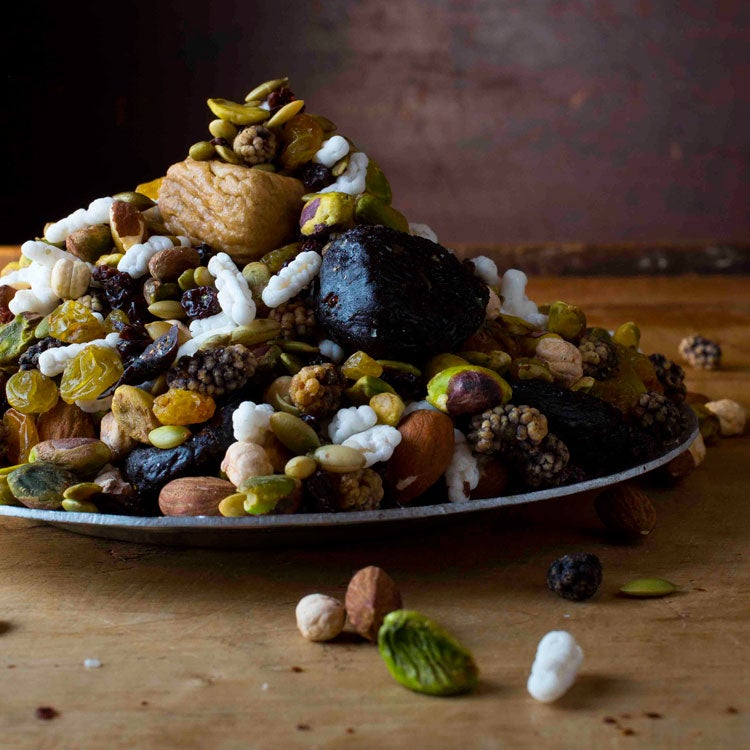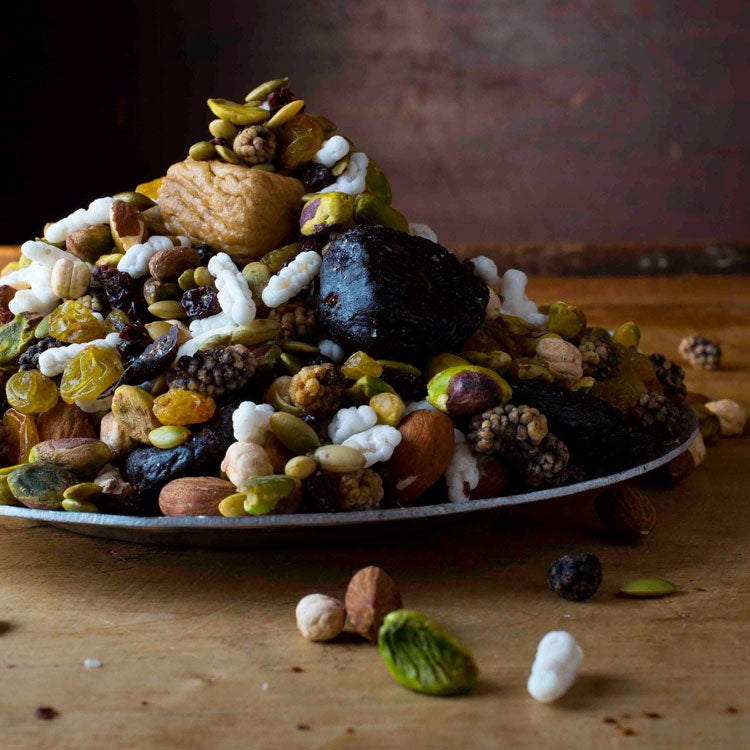 This traditional Iranian mixture of nuts, seeds, and dried fruits is a nice mix of sweet and salty and will keep for up to two weeks; it first appeared in our December 2012 issue along with Ramin Ganeshram's story Midnight Snack.
Ajil (Persian Trail Mix)
This Iranian snack is a sweet-salty mixture of nuts, seeds, dried fruits, and sugar-coated almonds.
Yield:
makes About 5 Cups
Ingredients
1 cup roasted, salted pumpkin seeds
1 cup whole, salted pistachios
1 cup sugar-coated slivered almonds (or noghl available at Sadaf.com)
2⁄3 cup dried mulberries (available at Puritan's Pride)
1⁄2 cup roasted, unsalted almonds
1⁄2 cup dried, salted chickpeas
1⁄2 cup golden raisins
1⁄2 cup dried currants
8 dried Mission figs
8 dried Turkish figs
Instructions
Stir together all ingredients in a bowl until evenly combined; store in an airtight container for up to 2 weeks.