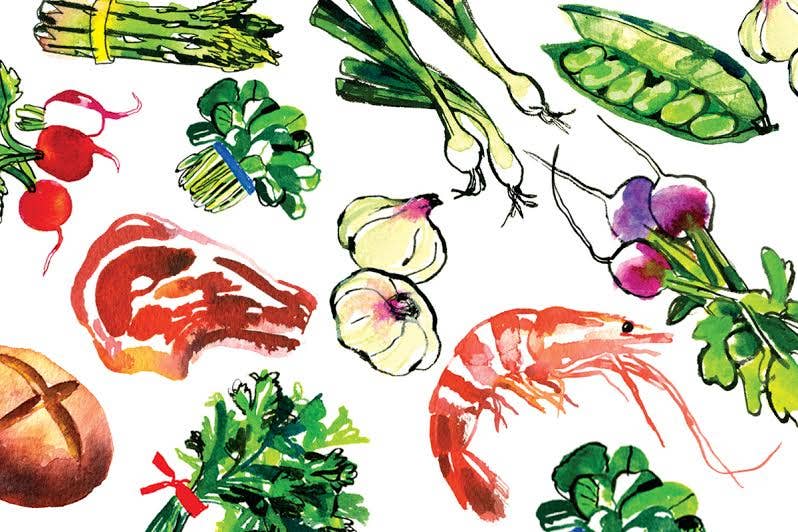 Drinks
A Dozen Party-Perfect Wines
A whole lot of bottles of wine pass through the SAVEUR offices every year, and we swirl and spit our way through a great range of flavors, regions, and prices. We love different wines for different reasons, but when it comes to entertaining, we want wines that pair easily with a variety of foods and don't cost too much per bottle so we can buy enough to generously serve a crowd. Out of all the wines we tried in 2011, these are the bottles that stood out for this purpose. (We certainly put them to work as we entertained over the holidays!)
Sequoia Grove Chardonnay 2009 ($22)
A vanilla and oak and peaches-and-cream California chardonnay, but with a bright, lemony finish that refreshes the palate for another sip.
Charles Krug Sauvignon Blanc 2010 ($16)
From a notable Napa chardonnay producer comes this surprisingly flinty, grass sauvignon blanc full of apricot and satsuma flavors. A muscadet-like acidity makes it perfect for seafood.
A Central Coast chardonnay; that is to say, rather than buttery and oaky and Napa-ish, it's yeasty, funky in a mellow way, full of hay and green apple—wonderful.
Torre Di Giano Lungarotti 2010 ($19)
From the Perugia area of Italy's Umbrian region, this fresh, fantastically fragrant white gives nice acidity and loads of orange blossom notes.
Caposaldo Prosecco NV] ($12)
An easy-peasy, party-ready Italian sparkler full of lychee and other tropical fruits.
Taittinger Brut La Francaise NV ($36)
A gorgeous golden champagne with lively bubbles, a lusty, bready aroma and a balance between bright orchard flavors and wheaty mellowness. Classic.
Miguel Torres Manso de Velasco Cabernet Sauvignon, 2007 ($39)
Creamy, briny, and a bit rough and tumble, this Chilean cabernet reminds us of, believe it or not, oysters. It's just right with juicy grilled steak.
Haras Character Cabernet Sauvignon-Carmenere 2007 ($25)
Dark and vegetal with a spicy pepper and tobacco personality, this Chilean blend is one powerful character.
Lots of personality here: deliciously funky menthol and rubber aromas with liquorice and black cherry in the mouth and a good deal of woody tannins.
Abadia Retuerta Seleccion Especial 2008 ($19)
Just delicious: This Spanish tempranillo blend smells of rose and some lavender and has the meaty, cooked-down-spice flavor of a winter braise. Pair it with a Hannukah brisket.
Frescobaldi Tenuta di Castiglioni 2008 ($25)
An international-style red from Italy's Chianti region, this rich yet approachable cab, merlot, cab franc, and sangiovese blend full of dried and fresh berry and plum flavors goes remarkably well with pepperoni pizza.
Fonseca Bin No. 27 Finest Reserve Porto ($15)
A rich, minty ruby port with violets, currants, and chocolate notes and a slightly tannic finish, just perfect for the cheese course.