Drink This Now: Dogfish Head Rhizing Bines Imperial IPA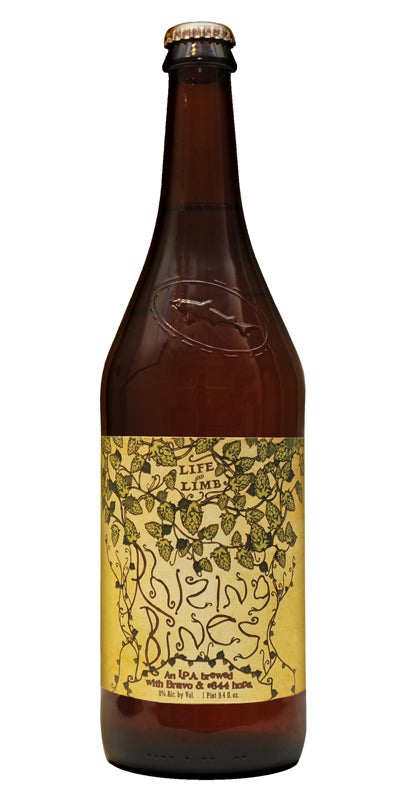 Earlier this week the SAVEUR office played host to Sam Calagione, founder of Dogfish Head Brewery, who treated us to a tasting of his fine hop-forward ales. Sam's been crafting brews with unconventional ingredients since 1995, and has developed a method of continual hopping—inspired by the way restaurant chefs use pepper and other spices—that's resulted in one of the world's strongest IPAs (the bracing 120 Minute), and many other beers we love.
Sam's collaborative efforts also have our attention. His 60 Minute IPA helped create Brooklyn Brine's habanero-spiked cucumber Hop-Pickle, whose spicy-savory-yeasty-mustardy flavor tastes, as senior editor Gabriella Gershenson noted, like you're eating an entire sandwich. Several limited-edition brews have been released in partnership with other like-minded craft beer producers, like the Imperial IPA Rhizing Bines, the result of a Dogfish Head partnership with Sierra Nevada: the beer combines hop varietals from both coasts and the hopping process of each brewery—continual on the Dogfish end for balanced hop flavor, dry-hopped by Sierra Nevada's torpedo device for aroma—with Anson Mills heirloom red winter wheat thrown into the mix. The result is an earthy, creamy, almost sweet brew with notes of melon and a clean hop finish. It hits shelves this week—I can't wait to pick up a few more bottles.