Friday Cocktails: El Diablo de la Puebla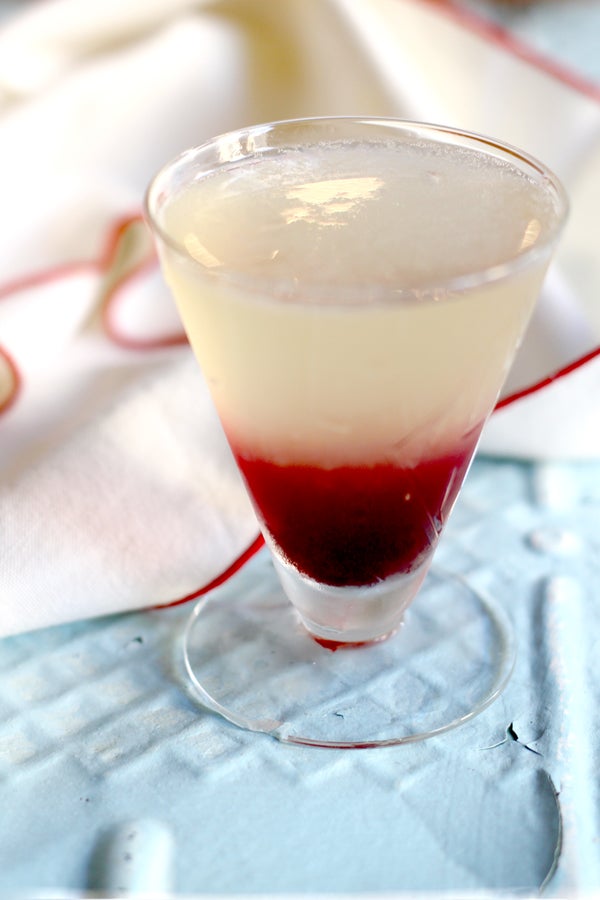 At the forefront of the Hawaiian restaurant industry are chefs and bartenders working to aggresively distance themselves from the cliches of luau pig, pineapples, and Mai Tais. Gone are the days when Dole wrote the menu and Bacardi filled your coconut. The mixologists—that reluctantly embraced term for barkeeps—are poised abreast their stateside contemporaries, mixing their own clove-scented falernum into classics such as the Corn N' Oil, and flavoring their own allspice dram and jabong bitters.
A man as prominent as any among these tropical jigger-Johnnies is Dave Power, late of Oahu's Town, currently at The Feral Pig in Lihue, Kauai. A scholar of his trade, he is an encyclopedic and well-spoken historian of his subject, a consummate host, and loyalist to his brothers. He'll happily pour you a local pineapple pale ale (don't scoff, it's intelligently crafted), but get further into his apothecary's set of dark, hand-labeled tincture bottles and soon it's off to the races with enough Twain, Vonnegut, and Charles H. Baker, Jr to have you clawing desperately through your own back-catalogue of witticisms and benevolent barbs. Have him mix you this concoction—El Diablo de la Puebla—a refinement of an old Trader Vic's margarita, wherein tequila is tightly tempered with a relatively small amount of tart fruit as it blossoms upon the sweetness of creme de cassis. While most margaritas are the stuff of misbehaved and sun-maddened dealership men, this refined and none-too-sweet concoction celebrates its featured ingredient with a sophistication befitting a fine paisley robe, smoking fez, and reading stone.